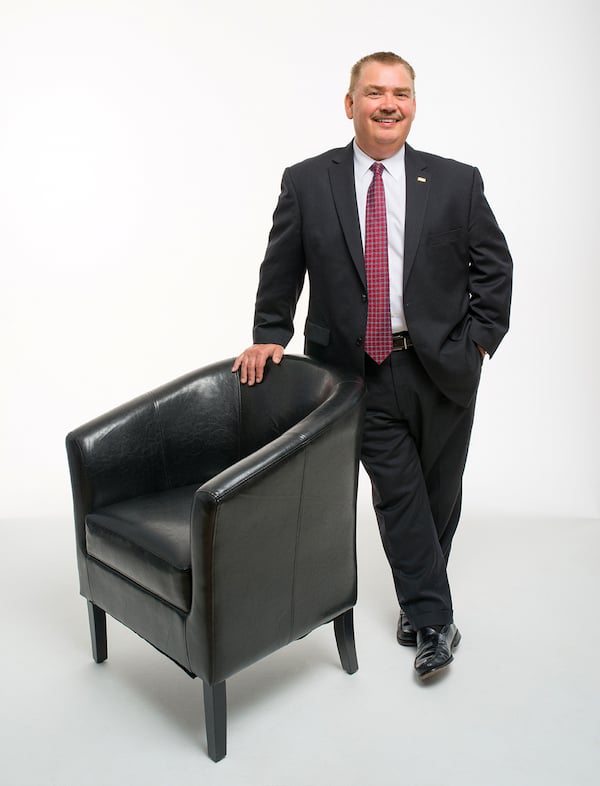 Message from the President & Chief Executive Officer
Fifty thousand members and growing. We recently hit this significant milestone with a new member account opened in our Malone branch. How proud all of those who were part of the early days would be today. Earl Jackson, of Massena, who signed our original charter, stated, "Something I never dreamed about. We wanted to help a few people. It is amazing." We continue to ensure we are focused on the mission of "People Helping People" even more than 57 years later. We have come a long way since the toolbox at the Chevrolet Plant. Gary Fuller, Secretary of the Board, who has been with the Credit Union since day one, said, "It is amazing how many people we have helped."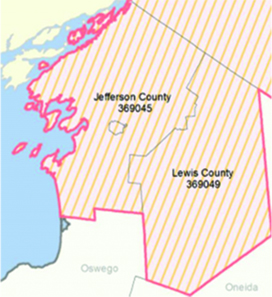 Increasing our market share is a long-term strategic goal of the Credit Union. This past year as part of our ongoing strategy discussions, the Board of Directors unanimously approved plans to move forward with requesting a charter expansion from the National Credit Union Administration (NCUA) into Jefferson and Lewis Counties. Our Federal regulator NCUA had to give us approval to expand our existing charter. Therefore, we submitted a comprehensive application, business plan and marketing strategy with a three-year financial forecast to the Office of Credit Union Resources and Expansion.
We are happy to report that NCUA approved us to move forward with our plans adopting a new field of membership which encompasses all of Franklin, St. Lawrence, Clinton, Essex, Jefferson and Lewis Counties in New York and Grand Isle, Franklin and Chittenden Counties in Vermont. The Board of Directors adopted the amendment to our Charter on December 16, 2020.
In order to continue SeaComm's success it is necessary to garner new members. Today, SeaComm has a significant market share penetration in its original field of membership. Our strategy is to continue to diversify the markets in which we do business. This diversification will enable SeaComm to withstand certain economic anomalies which have or could be market specific. Most recently, we opened a retail branch in South Burlington, VT and very soon in Essex, VT.
The Board of Directors, in their decision-making process, is committed to the fact that the exceptional member service our current members have come to expect will remain at the highest level as part of this planned expansion. SeaComm is also committed to staying true to our mission. In fact, to solidify that position, the Board, myself and the senior leadership team continue to make this part of our regular agenda for ongoing strategic planning discussions. As we move forward with more definitive plans, we will be making those available.
As we have been navigating a difficult world-wide pandemic that placed our economy in a holding pattern, we recognize even more the importance of ensuring we have sufficient net worth. Our retained earnings have continued to keep pace with our asset growth and have an excellent capital position. This expansion will enable our Credit Union to grow and be financially sustainable well into the future.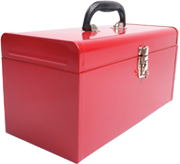 Even though we are growing and heading into these new markets, we are still committed to our intended mission; and will be forever committed to our roots of taking care of all our members. It all started more than fifty-seven years ago in that iconic tool box and our focus on the details will ensure we stay consistent with those humble beginnings.
Financial Strength:Our financial position continues to remain solid. Year-end assets climbed in excess of $660 million, an annual growth of 16% from year-end December 31, 2019. At the same time, our net operating expenses YTD were at 1.90%, well below our goal of 3%. We finished the year with a net income of $6 million, garnering us more than $99 million in total equity to date. Capital remains a key component to our financial health as it is necessary to maintain adequate reserves for loan losses as our assets continue to grow. It ensures that we are able to withstand any uncertainty like we are encountering today with COVID's hit to our economy. A new capital requirement has been approved by the NCUA Board and will be fully implemented by January 1, 2022. We are prepared for these changes.
We acknowledge that our results also stem from effective margin and balance sheet management with a strong emphasis on expense control. We are constantly looking for ways to diversify. The more diversified our income stream, the more likely we can offset any adverse economic conditions that come our way. This also enables us to offer new products and services, which are geared for our members' current needs.

Our financial strength continues to be nationally recognized. Weiss Ratings, the nation's leading independent provider of ratings and analyses of more than 19,000 financial institutions, including banks, credit unions, life and annuity insurers, and property and casualty insurers, gave us an "A-" rating. A ranking of "A-" is considered excellent, meaning SeaComm offers excellent financial security. SeaComm maintains a conservative stance in its business operations as evidenced by their strong equity base, superior asset quality, steady earnings and high liquidity. Weiss goes on to state that SeaComm has the resources necessary to deal with severe economic conditions. SeaComm is among an elite group of 547 credit unions nationwide representing the top 10.5% of the industry.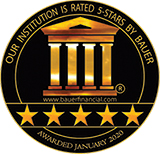 BauerFinancial, an independent rating company, recently awarded us their Superior Five-Stars. They analyze the performance of U.S. Banks and Credit Unions. The star ratings classify each credit union based upon a complex formula which factors in relevant data including, but not limited to: capital, historical trends, loan delinquencies, differences in the book and market values of the investment portfolio, profitability, repossessed assets, reserves, charge-offs, regulatory compliance and asset quality. It has deemed SeaComm as safe, financially sound and we are operating well above their regulatory capital requirements.
Service & Our People a Key Focus:Our focus has been offering our members a compelling value. From the time they walk into one of our branches, phone into our Call Center or log in at one of our mobile delivery platforms, we want the experience to exceed their expectations. We don't take that lightly. In fact, we obsess over it. We believe so much in member satisfaction, that on a monthly basis, random surveys are sent out to members who have conducted some sort of transaction at the Credit Union. This can be as simple as a balance inquiry to applying for a loan. Whatever the circumstance, we want feedback on how the member was treated and if we did everything necessary to make them feel valued. The survey results are reviewed by everyone on the management team that is responsible for the retail area, as well as by the senior leadership team and me.
If we do find areas where there needs to be improvement, we ensure that changes are made. The only way we can improve our delivery experience is if someone tells us where changes need to be made. This year, personally I will be engaging a number of member focus groups to hear directly about what they perceive as their experience in the branches.
At the end of each year, we calculate the overall average of every employee who received surveys on their delivery of service both externally and internally. The top ten in 2020:
Melissa Cree, Core Support Specialist, Information Systems
Aaron Hoyt, Systems Administrator II, Information Systems
Tabitha Ladison, Team Lead, Payment Operations
Noah McCarthy, Help Desk Specialist, Information Systems
Rose Lapoint-Matthews, Senior Teller, Canton Branch
Sarah Mitchell, Risk Manager
Brooke Peck, Senior Teller, Malone Branch
Jeffrey Reynolds, Financial Services Representative/IRA Specialist, Stearns St. Branch
Taylor Thrasher, Call Center Representative
Lisa Tyo, Call Center Representative III
All were recognized for their high achievement in this area. This is the eighth year in a row for Rose Lapoint-Matthews of our Canton Branch, who has been consistently at the top for exceptional service. We are extremely proud of those individuals and the work all of our employees perform and their consistency in delivering exceptional member service.
This year, for the first time, a branch was given an award for the top Quality Loop overall average. This is a new category and was awarded to Plattsburgh with an overall score of 6.86 out of 7. Congratulations to Yvonne Alterie, AVP Regional Manager/Branch Manager, and her entire team.
We know why SeaComm is so successful. We have a talented, smart, hard-working staff, which takes great pride in their work of serving our members. We do have high expectations and are committed to maintaining that standard, moreover, we are incredibly fortunate to have dedicated employees who live our service values.
New Services: We now have available instant issue credit. This new service will enable our members to come in, be approved for a credit card, and walk out with one the very same day. This will also assist our members who have had their cards compromised, so they do not have to wait 10 business days for a new one to arrive in the mail. We already have this on our debit card platform. We have also added some enhanced features on our mobile application. This includes a forgot password link, our routing & transit number for convenience, ability to turn a debit card on or off for security purposes, and a single sign-on feature to pay your payment.
Today, you can also apply for a mortgage online. In addition, we can virtually work through your process from the comfort of your own home.
Going forward, our focus continues to be on enhancing our product and service offerings to meet the ever-changing business landscape and provide each member with a strong value proposition in being a member of our Credit Union. This is done through a consistent and responsible growth strategy.
As we near a full year into this unprecedented time, and although there has been some change to our normal operating environment by adding to all precautionary safety protocols in place as advised by the NYS Department of Health and CDC, all of our staff are working and we are functioning smoothly. This is the testament to our employees, who have been coming to work each day to ensure we continue to do what we do best, take care of our members. And, finally, we have decided that no ScoreCard Reward points will expire in 2021, which will enable our members to use them as they choose, since most travel, for example, was on pause last year.
On behalf of the Board of Directors, management and staff, we are grateful to our more than 50,000 members who have put their trust in us and we will continue to work diligently to remain strong in order to be able to serve well into the future.
Respectfully submitted,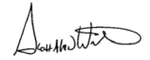 Scott A. Wilson
President and Chief Executive Officer

Looking for more articles and messages?
Browse through our archive to find more content pertaining to SeaComm President & CEO, Scott A. Wilson, and the credit union.