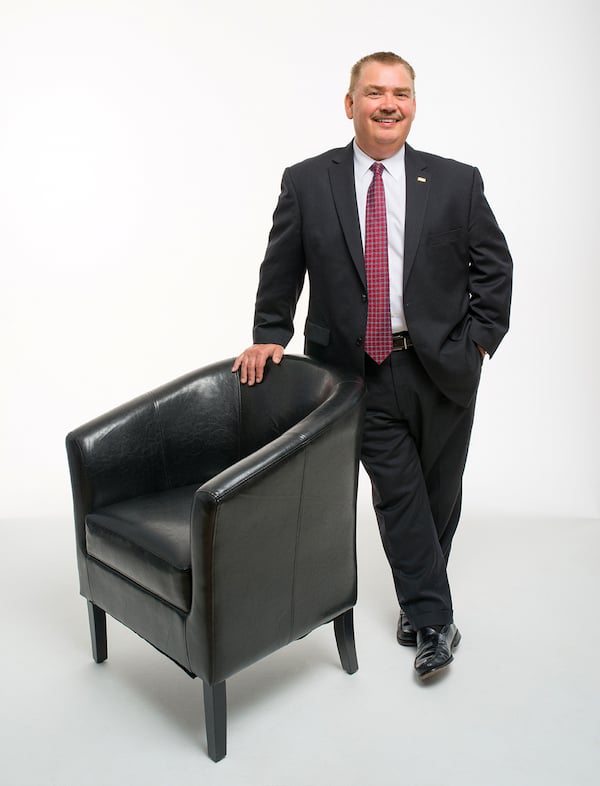 SeaComm Fifty-Five Years and Counting: We are Still Committed to our Roots
August 2018
SeaComm celebrated its 55th anniversary on June 6, 2018. The milestone provided us a concrete way to look back and appreciate all of the hard work and dedication that has been accomplished since those early days.
It all started with a tool box (which is iconic for us today and can be seen in the lobbies of all our branches), $50 and a shared vision of then ten Chevrolet Foundry workers, who each wanted to improve the financial lives of not only themselves, but also their coworkers. That vision is no less important today than it was back on June 6, 1963.
The ten men who signed our charter of incorporation were James G. Capell, Paul R. Catlin, James R. Ellis, Harold H. Guile, Earl M. Jackson, Carl L. MacDonald, Darrell Mills, Max M. Ryan, Frank E. Sequin and John Zakarauskas. Earl Jackson, the remaining charter member, is still an active member of the Credit Union today. He reminds me when we speak about those early days, how SeaComm has become so very much more than they had ever dreamed. Even though the name has changed a number of times since the signing of the charter, that is a great testament to all those who have built upon the very foundation which he and those other men believed in.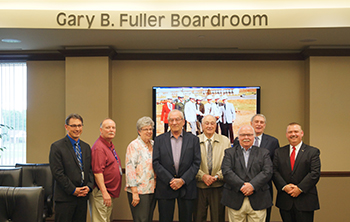 As part of our celebration, the Board of Directors approved the naming of the SeaComm headquarters boardroom in honor of long time Board Secretary Gary B. Fuller. His ongoing contributions to the growth of the Credit Union and his unwavering dedicated support made this tribute possible. He has been at the governance level from day one and, for more than five decades, has proven himself as a guiding influence to ensure the credit union stayed true to its mission of taking care of people
In 2017, we opened a retail branch in Plattsburgh, NY, and I had remarked at the grand opening event it was only the second time a SeaComm branch was being opened without a presence of a GM plant in operation. Even though we no longer have that physical reminder, it is no less important.
Today, we are embarking on a new chapter in the Credit Union's history by our expansion into the counties of Grand Isle, Franklin and Chittenden in Vermont. This too is no less important as we continue to evolve and build upon the vision those employees at GM dreamed about and which came to fruition.
Our Financial Position Today Continues to Remain Solid
As we move well into the third quarter of 2018, SeaComm continues to be on target to meet our expected forecast set forth in the FY2018 operating budget.
Net income as of June 31, 2018 is $3,393,627. Our net assets at the end of June were $543,059,496. That's a growth of more than $35 million from the previous year. At the same time, net operating expenses YTD were 1.97%, well below the 2.75% targeted goal set by the credit union's budget. Today, we have $74.4 million in total equity. Capital remains a key component to our financial health as it is necessary to grow adequate reserves so we are able to withstand any uncertainty as our assets continue to increase and thereby be viable well into the future.
Weiss, an independent rating agency, has once again provided SeaComm the 'A' rating in terms of excellent financial strength. BauerFinancial, another independent rating company, awarded us their Superior Five-Stars. They analyze the performance of U.S. Banks and Credit Unions. The star ratings classify each credit union based upon a complex formula which factors in relevant data including, but not limited to: capital, historical trends, loan delinquencies, differences in the book and market values of the investment portfolio, profitability, repossessed assets, reserves, charge-offs, regulatory compliance and asset quality. It has deemed SeaComm as safe, financially sound, and that we are operating well above regulatory capital requirements.
Annual Meeting
In my report at this year's annual meeting in May, we were pleased to announce that 2017 was another exceptional year for SeaComm. Highlights for the previous year, included: continued market share penetration at 30%, membership growth at 4.43% as well as a solid growth for our SeaComm Personal Advisor Services. Member satisfaction, staff engagement and overall profitability remained high. The overall message relayed was that SeaComm is committed to ensuring our members get the very best in member service, core products and a diverse delivery channel model and we are staying true to our mission. Three directors were re-elected to 3-year terms: Gary Fuller, Wayne Duso, and Robert Santamoor. A podcast recapping the meeting is available on our website.
Other highlights include:
Eighth consecutive year named Best Company to Work for in New York
Opened our new retail branch in Plattsburgh
Joined the Co-Op ATM & Shared Branching Network
Received approval to expand into Essex County, NY, and the Vermont Counties of Grand Isle, Franklin and Chittenden.
Governmental Affairs
SeaComm's involvement in the credit union movement goes beyond our geographic market of St. Lawrence, Franklin and Clinton Counties. Each year, members of our Board of Directors, senior staff and myself travel to Washington, D.C., to talk with key legislators about issues which are extremely important to the credit union industry.
This past spring SeaComm facilitated a joint meeting at its headquarters between Clinton Community College and representatives of ALCOA, Arconic, New York Power Authority, St. Lawrence Industrial Development Agency and local labor on how the college, through its Institute for Advanced Manufacturing, could assist in developing workforce talent. CCC President Ray Di Pasquale was on hand to talk about what the college could offer to assist local employers.
What's next?
As we look to the near future, our focus continues to expand our retail operations into our Vermont markets and on a parallel path of enhancing our product and service offerings to meet the ever-changing business landscape and provide each member with a strong value proposition in being a member of our Credit Union.
On behalf of the Board of Directors, management and staff I would like to thank our nearly 46,085 members who have made SeaComm what it is today and for allowing us to continue to serve your financial needs. We look forward to working together well into the future.
Respectfully submitted,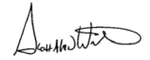 Scott A. Wilson
President and Chief Executive Officer