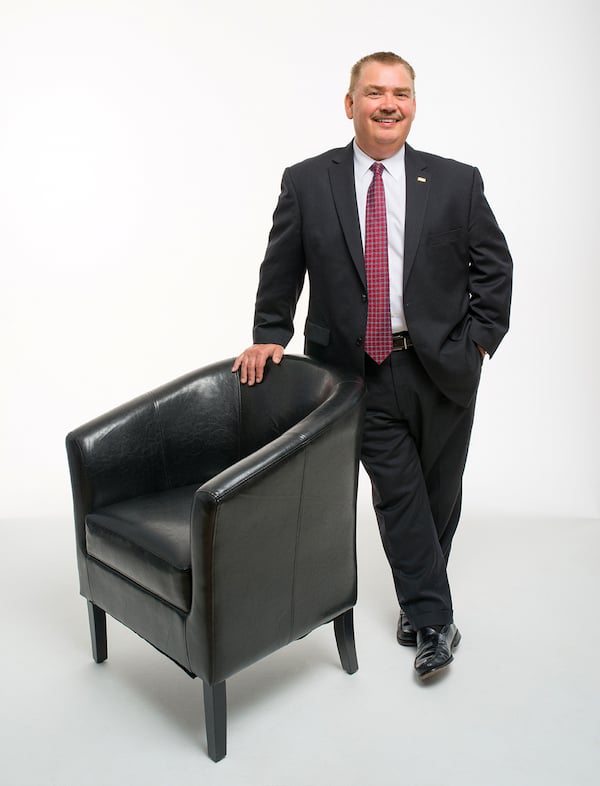 Message from the President & Chief Executive Officer
As we move well into the third quarter, SeaComm continues to be on target to meet our expected forecast set forth in the FY19 operating budget. Member satisfaction, staff engagement and overall profitability continues to remain high. We have also begun construction on the first of three planned branches in Vermont.
Our Financial Position Today Continues to Remain Solid
Net income as of August 31, 2019 is $3,848,896. Our net assets at the end of August were $569,448,527. At the same time, net operating expenses YTD were 2.19%, well below the 3% targeted goal set by the credit union's budget. Today, we have $88 million in total equity to date. Capital remains a key component to our financial health, as it is necessary to grow adequate reserves so we are able to withstand any uncertainty as our assets continue to increase and thereby be viable well into the future.

Weiss, an independent rating agency, has once again provided SeaComm the A- rating in terms of excellent financial strength. BauerFinancial, another independent rating company, awarded us their Superior Five-Stars. They analyze the performance of U.S. Banks and Credit Unions. The star ratings classify each credit union based upon a complex formula which factors in relevant data including, but not limited to: capital, historical trends, loan delinquencies, differences in the book and market values of the investment portfolio, profitability, repossessed assets, reserves, charge-offs, regulatory compliance and asset quality. It has deemed SeaComm as safe, financially sound, and that we are operating well above regulatory capital requirements. Deposit Accounts has also given us an A rating for Q1 FY19; one of the highest health grades given out.
Annual Meeting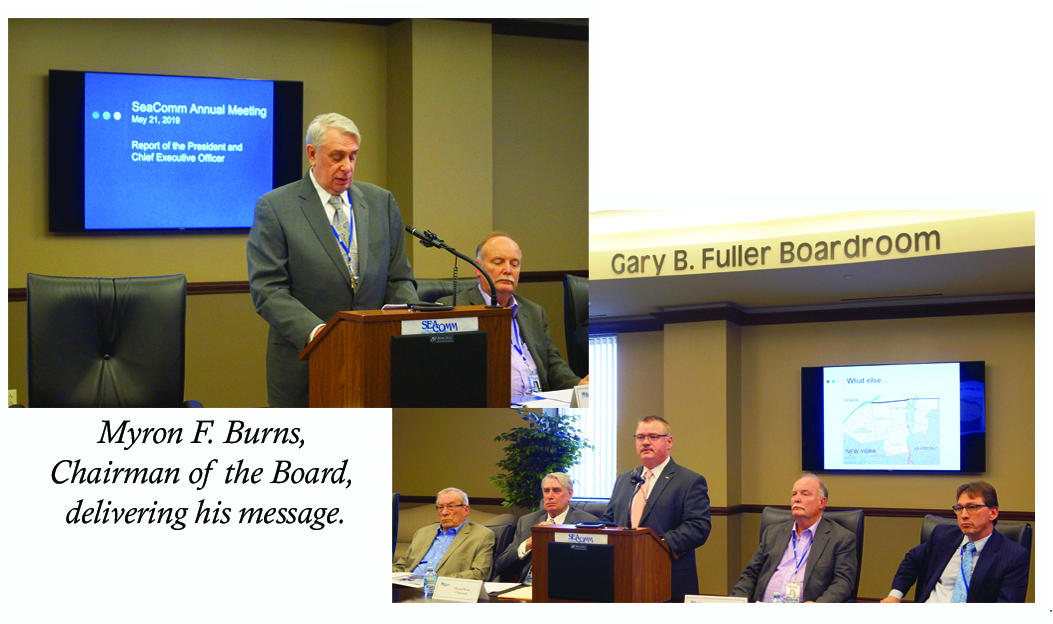 In my report at this year's annual meeting in May, we were pleased to announce 2018 was another exceptional year for SeaComm. Highlights for the previous year, included: continued market share penetration at 32% with 1.27% in Clinton County, membership growth at 4% as well as a solid fifth year for our SeaComm Personal Advisor Services with over $30 million of assets under management.
The overall message relayed was that SeaComm is committed to ensuring our members get the very best in member service, core products and a diverse delivery channel model. Two Directors were re-elected to 3-year terms, Patricia Dodge and Keith Edwards. A podcast recapping the meeting is available on our website.
Market Expansion
Last year, the Board of Directors approved plans to move forward with the construction of three new retail branches in Vermont. In 2017 the Board of Directors moved ahead with the approved expansion into Grand Isle, Franklin and Chittenden Counties after the National Credit Union Administration approved SeaComm's charter expansion request, which now encompasses all of Franklin, St. Lawrence, Essex, Clinton Counties in NY and the aforementioned three in Vermont. We have targeted our South Burlington branch to be in full operation January 2020. The two remaining branches will be located in the areas of Essex and St. Albans and will be completed in 2020 and 2021 concurrently.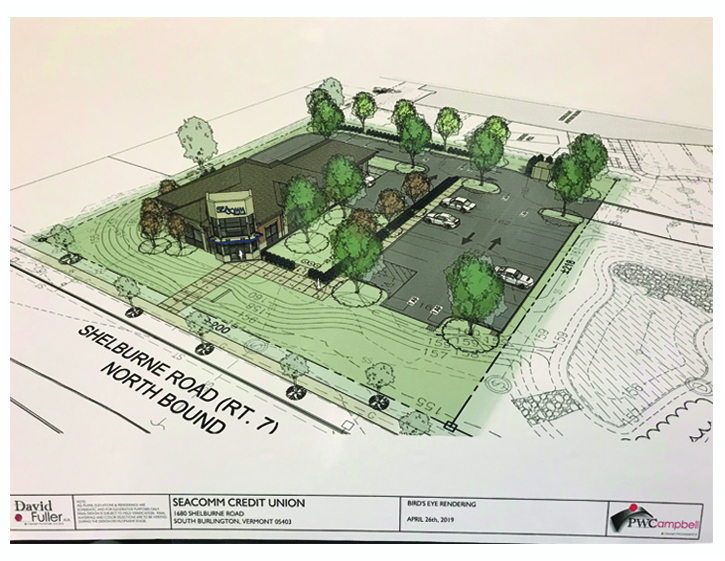 Although we are adding another brand new market for us to serve, we are committed to exceeding member expectations as we always have. It is important to know that we make certain that everything we plan and ultimately implement has member and employee satisfaction as our end goal. Our focus has and continues to be to offer our members a compelling value.
From the time a member walks into one of our branches, calls into our Call Center or logs in at one of our mobile delivery platforms, we want the experience to exceed their expectations. We don't take that lightly. In fact, we obsess over it. We believe so much in member satisfaction, that on a monthly basis, random surveys are sent out to members who have conducted some sort of transaction at the Credit Union. This can be as simple as a balance inquiry to applying for a loan. Whatever the circumstance, we want feedback on how the member was treated and if we did everything necessary to make them feel valued. The survey results are reviewed by everyone on the management team that is responsible for a retail area, as well as by my senior leadership team and me.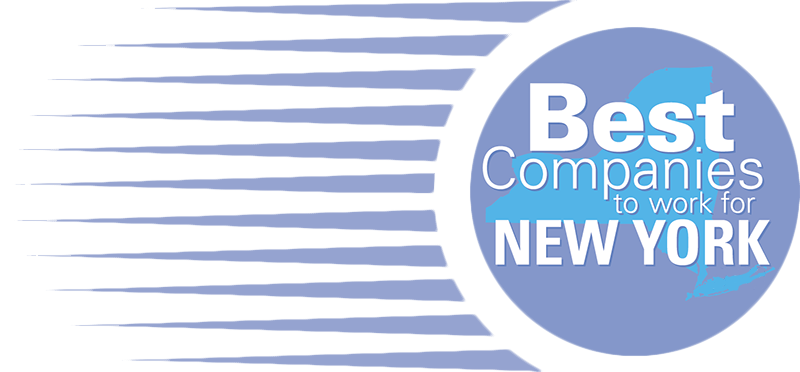 Earlier this year, we were also notified that SeaComm had been chosen for a ninth year in a row as one of the Best Companies to Work for in New York. Our selection as one of the top mid-sized companies was based upon a survey in which our employees were asked to participate, along with requested criteria we had to provide. A few of the focus areas included role satisfaction, leadership and planning, work environment, corporate culture and communication as well as relationship with supervisor. Our overall staff engagement was 95%. We are extremely proud to be included within this privileged group.
Governmental Affairs
SeaComm's involvement in the credit union movement goes beyond our geographic market of the North Country. Each year, members of our Board of Directors, senior staff and myself travel to Washington, D.C., to talk with key legislators about issues which are extremely important to the credit union industry. During that trip to D.C., I was privileged to go to NCUA headquarters in Alexandria, VA, to participate in a credit union roundtable with our new NCUA Eastern Regional Director Jane A. Walters.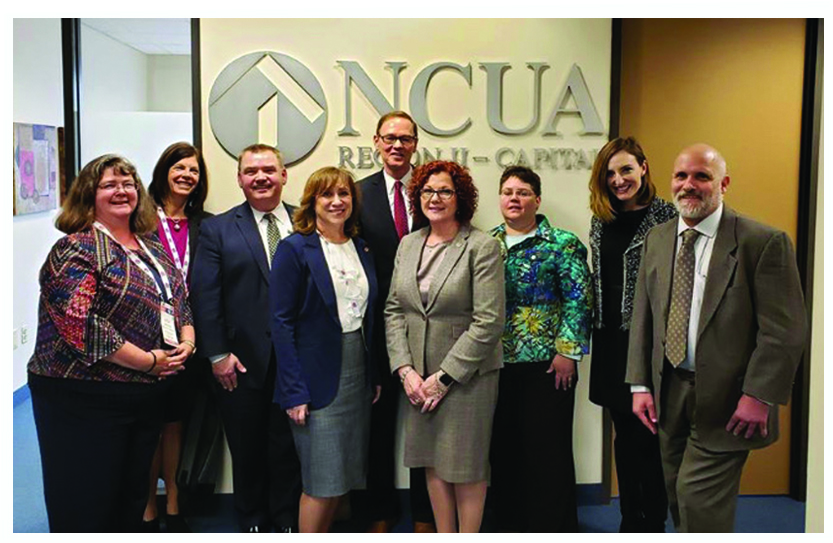 During our time with her and the staff, we discussed her expectation during on-site exams and answered a number of key questions as it related to regulation.
Our visit to Washington also included a visit to the Hill with 21st New York Congressional District Representative Elise Stefanik. The congresswoman has been supportive of legislation which would benefit credit unions, including, H.R. 225 Stopping Merchant Data Breaches, (which would require merchants to face the same strict data security that financial institutions are subject to under the Gramm Leach Bliley Act), as well as H.R. 1941/S.774 and the "Financial Institution Examination Fairness and Reform Act". In addition, she supports the continued protection of the credit union tax exemption status. She has also applauded credit unions for the efforts we play in the creation of jobs through small business lending.
What's Next?
As we look to the remainder of this year, we will be focusing our attention on our instant issue credit card platform. This will enable our members to come in, be approved for a credit card, and walk out with one the very same day. This will also assist our members who have had their cards compromised, so they do not have to wait ten business days for a new one to arrive in the mail. We already have this on our debit card platform. Our focus continues to be on enhancing our product and service offerings to meet the ever-changing business landscape and provide each member with a strong value proposition in being a member of our credit union. This is done through a consistent and responsible growth strategy.
On behalf of the Board of Directors, management and staff, we are grateful to our more than 48,000 members who have put their trust in us and we will continue to work diligently to remain strong in order to be able to serve well into the future..
Respectfully submitted,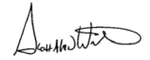 Scott A. Wilson
President and Chief Executive Officer