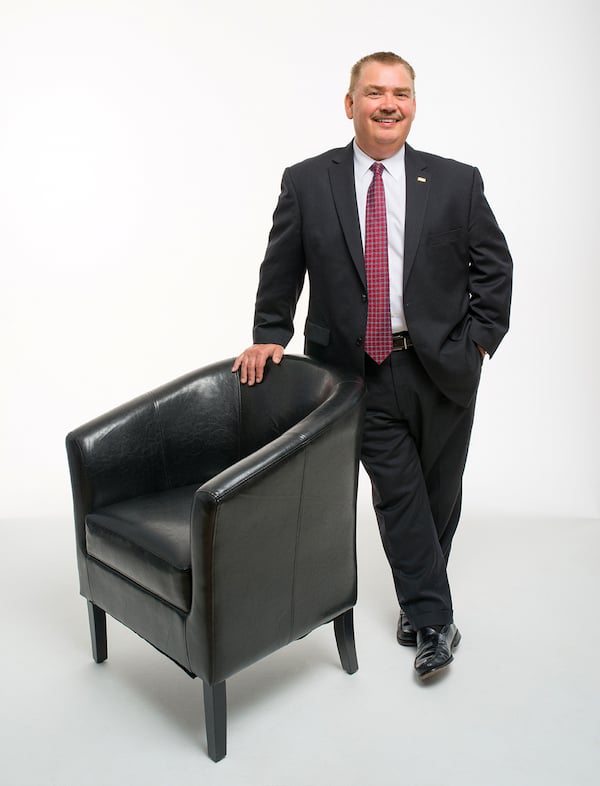 Report of the President & Chief Executive Officer
Sixty Years and Counting: We Are Still Committed to Our Roots
SeaComm will celebrate its 60th anniversary on June 6, 2023. This milestone provides us a concrete way to look back and appreciate all of the hard work and dedication that has been accomplished since those early days.
It all started with a tool box (which is iconic for us today and can be seen in the lobbies of all our branches), $50 and a shared vision of then ten Chevrolet Foundry workers, who each wanted to improve the financial lives of not only themselves, but also their coworkers. Although our assets have grown from $8,641.38 to $775 million December 31, 2022, that vision is no less important today than it was back on June 6, 1963.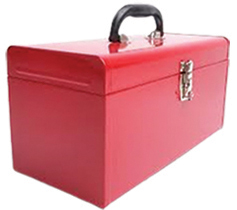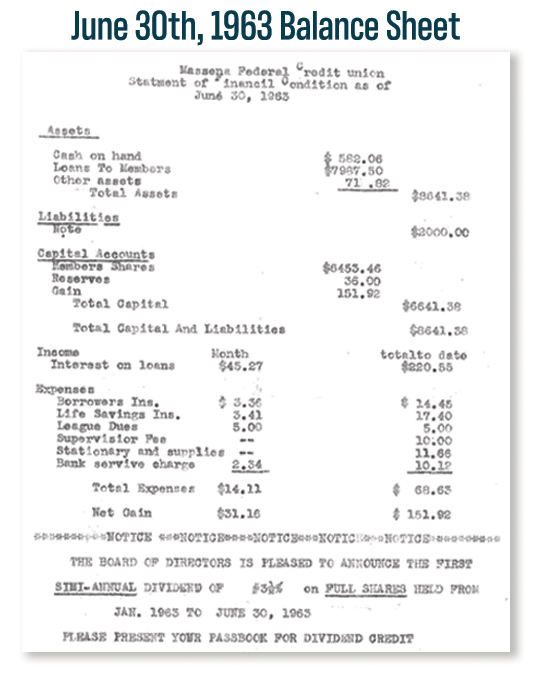 The ten men who signed our charter of incorporation were James G. Capell, Paul R. Catlin, James R. Ellis, Harold H. Guile, Earl M. Jackson, Carl L. MacDonald, Darrell Mills, Max M. Ryan, Frank E. Sequin and John Zakarauskas. Earl Jackson, the remaining charter member, is still an active member of the Credit Union today. He reminds me when we speak about those early days, how SeaComm has become so very much more than they had ever dreamed.
Even though the name has changed a number of times since the signing of the charter, that is a great testament to all those who have built upon the very foundation which he and those other men believed in.
This past fall, we lost our long-time Board Secretary, Gary B. Fuller, who served as a volunteer of the Credit Union from day one. In 2018 as part of our 55th anniversary celebration, the Board of Directors approved the naming of the SeaComm headquarters boardroom in honor of his dedicated service. His contributions to the growth of the credit union and his unwavering dedicated support made possible where we are today.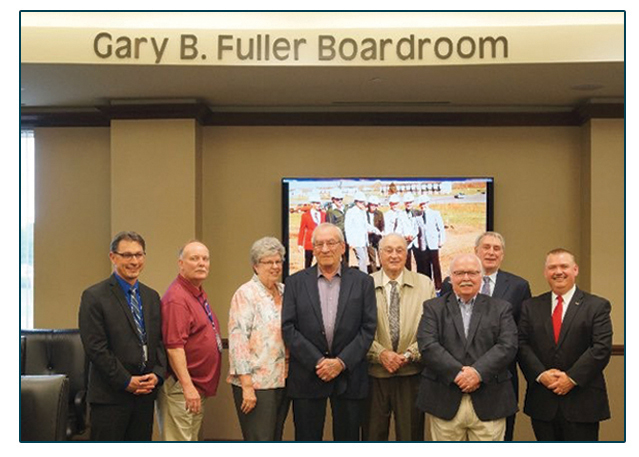 He had been at the governance level from day one and, for nearly six decades, had proven himself as a guiding influence to ensure the credit union stayed true to its mission of taking care of people. Now this room stands in memory of him. He is gone, but will never be forgotten.
This past December, we celebrated the opening of our newest retail branch in Watertown, NY, and I had remarked at the grand opening even though, we no longer have that physical reminder of a GM plant in operation, it is no less important.
Today, we reflect on our Credit Union's history, as well as its future path through the most recent expansions into the counties of Clinton and Essex in NY, Grand Isle, Franklin and Chittenden in Vermont and most recently west into Jefferson and Lewis Counties, NY. As we continue to evolve and build upon the vision those employees at GM dreamed about, staying true to "People Helping People" we are truly humbled in what they decided to start building all those years ago. I know they would all be proud of what we have become and continue to do for our membership and the communities in which we do business.
Our Financial Position Today Continues to Remain Solid
Our financial position continues to remain solid. Year-end assets climbed in excess of $775 million. At the same time, our net operating expenses YTD ended at 1.80%, well below our goal of 3%. We finished the year with a net income of $7.2 million, garnering us more than $105 million in undivided earnings. Capital remains a key component to our financial health as it is necessary to maintain adequate financial reserves for potential loan losses and investments in our physical and technological infrastructure as our assets continue to grow. It ensures that we are able to withstand any economic uncertainty. Our risk-based capital of 25.11% is well above the 10% regulatory requirement.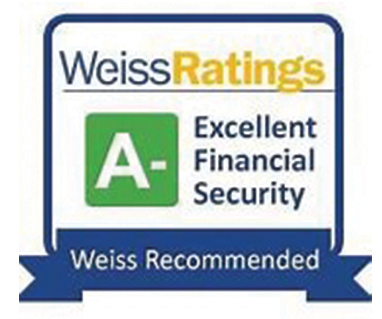 Our financial strength continues to be nationally recognized. Weiss Ratings, the nation's leading independent provider of ratings and analyses of more than 19,000 financial institutions, including banks, credit unions, life and annuity insurers, and property and casualty insurers, gave us an "A-" rating. A ranking of "A-" is considered excellent, meaning SeaComm offers excellent financial security. SeaComm maintains a conservative stance in its business operations as evidenced by their strong equity base, superior asset quality, steady earnings and high liquidity. Weiss goes on to state that SeaComm has the resources necessary to deal with severe economic conditions. SeaComm is among an elite group of 614 credit unions nationwide representing the top 13% of the industry.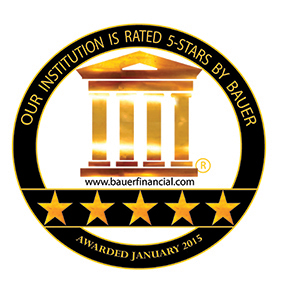 Bauer Financial, an independent financial rating company, recently awarded us their Superior Five-Stars. They analyze the performance of U.S. Banks and Credit Unions. The star ratings classify each credit union based upon a complex formula which factors in relevant data including, but not limited to: capital, historical trends, loan delinquencies, differences in the book and market values of the investment portfolio, profitability, repossessed assets, reserves, charge-offs, regulatory compliance and asset quality. It has deemed SeaComm as safe, financially sound and we are operating well above their regulatory capital requirements.
Exceptional Service Is Our Top Priority
Service is a strategic goal set by our Board of Directors and one we work to exceed each and every day. One of the ways we gauge how we are doing is the use of our Quality Loop Survey. On a monthly basis, these random surveys are sent out to members who have conducted some sort of transaction at the Credit Union. This can be as simple as a balance inquiry to applying for a loan. Whatever the circumstance, we want feedback on how the member was treated and if we did everything necessary to make them feel valued. Scores range from 1 to 7. Our overall result for 2022 was 6.81.
At the end of each year, we calculate the overall average of every employee who received surveys on their delivery of service both externally and internally. The top ten are given the President's Award for Service Excellence.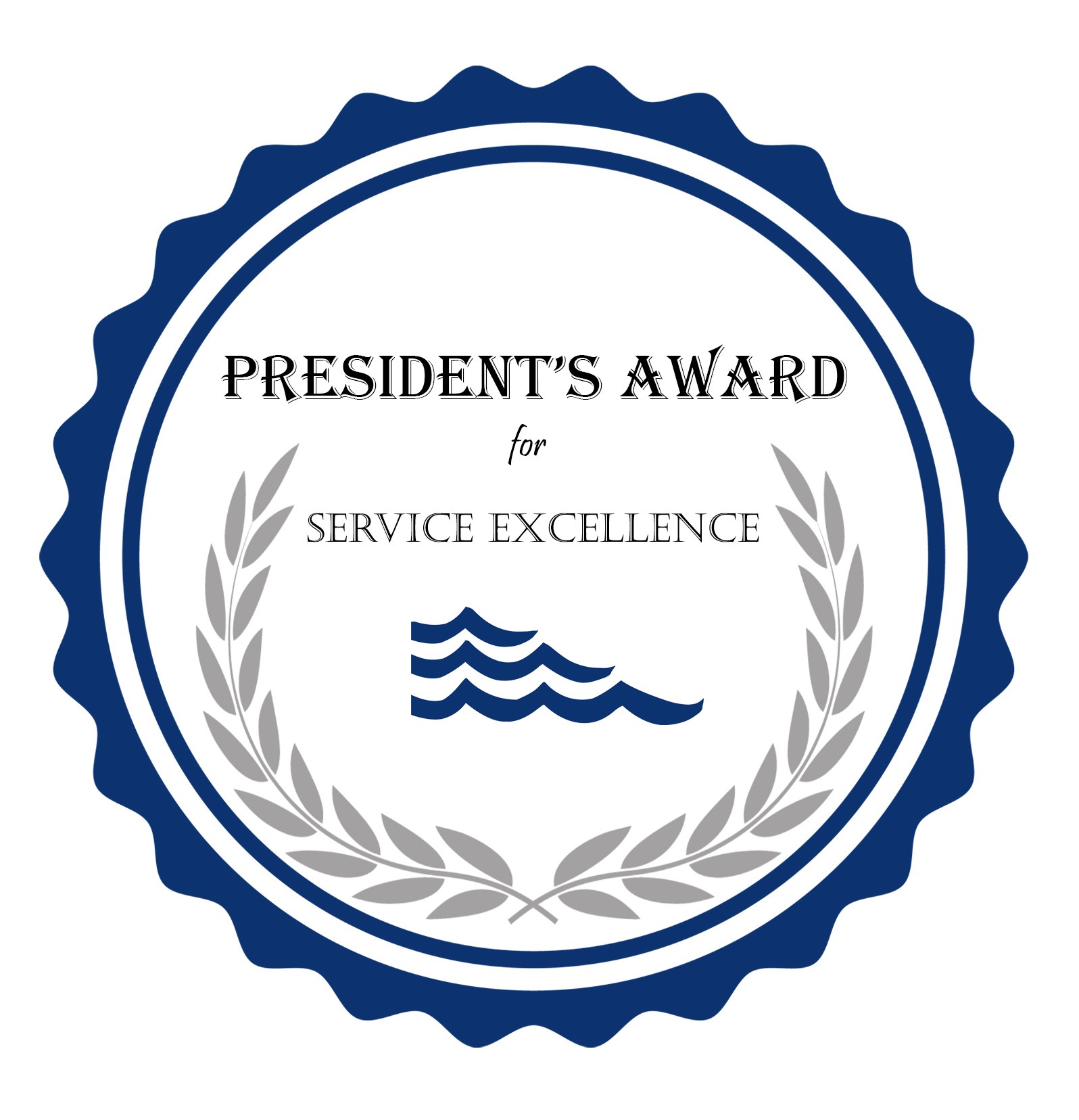 In 2022 they were:
Rose LaPoint-Matthews, Senior Teller, Canton Branch
Taylor Thrasher, CCR, Call Center
Stephenie Curran, CCR, Call Center
Cherie Murray, Teller, Stearns Street Branch
Laurie French, Teller, Plattsburgh Branch
Tabitha Ladison, Team Lead, Payment Operations
Donna Deruchia, Call Center Manager
Sarah Mitchell, AVP, Risk Department
Melissa Cree, Core Specialist I, Information Systems
Neary McCarthy, Accounting Specialist

This is the 10th year in a row for Rose LaPoint-Matthews, of our Canton Branch, who has been consistently at the top for providing exceptional service. We are extremely proud of these individuals and the work all of our employees perform routinely in delivering remarkable member service
For the third time, a branch was given an award for the top Quality Loop overall average. This year, the Ogdensburg Branch, with an overall score of 6.93 out of a possible 7, collected the top honor. Congratulations to Liz LeValley, Branch Manager and her entire team.
What Can We Expect to Happen Next?
We are pleased to announce that we have signed an agreement with St. Lawrence FCU, Ogdensburg, NY, to merge into us. In an effort to move this forward, we have been working with their CEO Todd Mashaw and Board of Directors since last fall.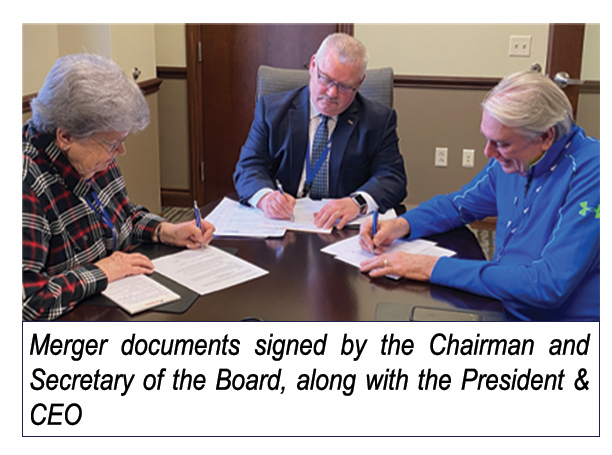 Both Boards of Directors voted to approve the merger. We have completed a rigorous due diligence process. The merger will require regulatory approval and a St. Lawrence member vote which is expected to take place this summer.
Under the terms of the agreement, one (1) St. Lawrence Board Director will join the SeaComm Board. There will also be a three person advisory committee formed from the current St. Lawrence Board to provide advice and counsel on the overall effect of the merger.
St. Lawrence's mission and values are succinctly aligned with ours and we will only strengthen us even more as we move forward together. We will continue to keep you updated as the process progresses.
On behalf of the Board of Directors, management and staff I would like to thank our 52,977 members who have made SeaComm what it is today and for allowing us to continue to serve your financial needs for nearly six decades.
We look forward to working together well into the future.
Respectfully submitted,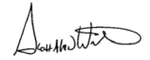 Scott A. Wilson
President and Chief Executive Officer

Looking for more articles and messages?
Browse through our archive to find more content pertaining to SeaComm President & CEO, Scott A. Wilson, and the credit union.