Welcome to Payment Zone
Pay
anytime

with our convenient online payment portal!

If you aren't able to make it into a branch or just want the convenience of making your loan payment from home, you're in the right place. Our online payment portal allows you to manage payments the way you want, whenever you want.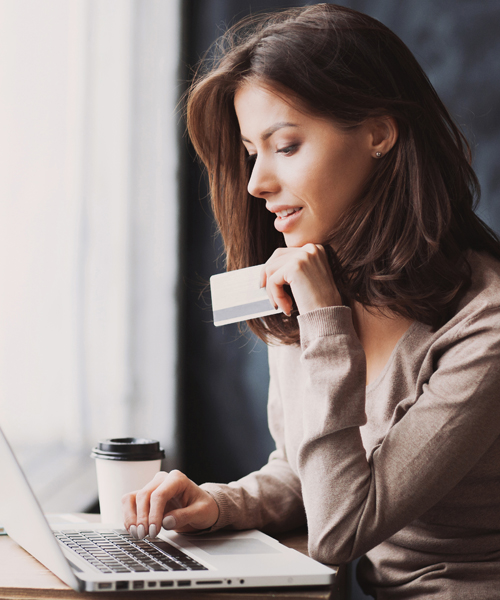 Web Payments Just a Click Away
Get started by clicking on the "Make a Payment" button below to access our Payment Zone and follow the on-screen instructions to schedule a payment.
Make a Payment
BROWSER COMPATIBILITY: If you are having trouble accessing Payment Zone, please ensure that you are using a supported browser such as FireFox, Google Chrome, Microsoft Edge, or Safari. Internet Explorer has retired as of June 2022 and is not compatible.
Use Your Preferred Payment Method
Debit Cards
Prepaid Cards
Credit cards cannot be used for payment. If you are using a debit card and are unable to complete the transaction, please call us at (800) 764-0566 ext 225 for assistance.
Payment Zone Benefits/Features
Create an account and pay your loan in just one click.
Auto debit from your checking or savings account when you setup reoccurring payments.
If you fall behind on a payment, we can set up a payment plan until you're caught up.
Receive a confirmation email when your payment has been posted.
Need to speak to a representative?
Financial Service Representatives are available at all of our branch locations, or you can contact our call center at (800) 764-0566. Our knowledgeable staff is available to serve you during regular business hours.
Pay by Mail
Payments can be made by mail via check or money order. Please include your account number with your payment.
SeaComm Federal Credit Union
30 Stearns Street
Massena, NY 13662
Please mail your check or money order at least 7 days prior to the due date.
Other Payment Methods
We have other payment options to suit your needs:
Auto debit from your SeaComm account
Cash payments