Identity Theft and You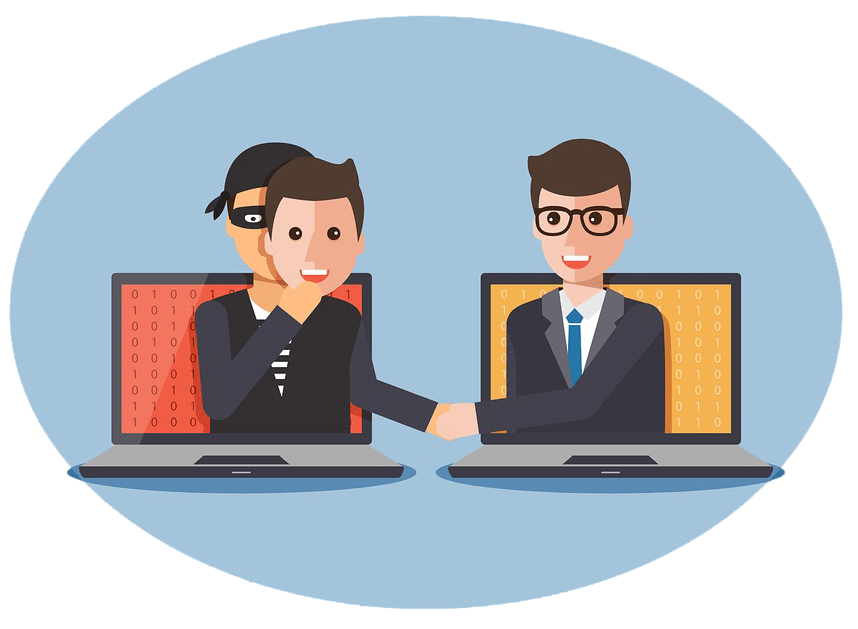 Visa® Security Program & Fraud Monitoring - How It Works...
Card is monitored for unusual activity.
Fraud screening scans for suspicious activity and alerts us to questionable transactions.
Charges may be placed on hold.
To safeguard your security we may place a temporary hold on suspicious charges.
You'll be contacted immediately.
We will notify you as soon as possible to verify the legitimacy of the charges being questioned.
---
The ultimate goal is to minimize your exposure to risk and the impact of any fraud. To ensure that you can be reached whenever a potential fraud is detected, please keep us informed of your correct residential phone, cell phone and address at all times. It would also help if you notify us of your travel plans. This allows us to flag your account and alleviate any undue stress to you while you are away from home, on vacation or shopping out of our local area. To update your information or notify us of travel plans, please contact SeaComm's Card Services Department at 800-764-0566 ext. 226.
Helpful links from the Federal Trade Commission


Safe Practices when Conducting your Finances Online
To help secure a safe online banking experience, please use these tips provided. Keeping your finances safe online relies on you to make good choices and decisions regarding the privacy and security of your account. You are your own best protection; therefore, it is important that you learn about and utilize some precautionary measures.
Create a password using a combination of letters and numbers
You should use a password that is at least 8 characters long and combines lower case letters with upper case letters
Your password should be unique to you and uneasy for others to guess
Change your password frequently
Keep your password confidential and do not share it with anyone
When creating a password, DON'T USE...

A password that you have for any other service
Your name, a relative's name, a partner's name or pet
Your birth date, phone number or address
Nicknames or online screen names
Do not open e-mails, attachments or click on links from unknown sources
Clear the browser cache and history before and after an online banking session. This function is generally found in the browser's preferences menu.
Avoid using public or other unsecured computers and internet to do banking
Home wireless networks should be secured
Do not have multiple browsers open while banking online
Install security updates to your operating system as they become available
Never leave your online banking account open while your computer is unattended
Always ensure that you have signed out of online banking and close your browser
Do not share or provide any of your banking information to any other party or website requesting this information
Install trusted high-quality anti-virus and anti-spyware software on all of your computers
Update your anti-virus and spyware detection software regularly
Install and enable a firewall to control unauthorized access to your network and computer
Perform a complete anti-virus scan weekly
Configure your protection software to automatically notify you of new updates
Stay protected while enjoying the convenience and benefits of mobile banking. We work hard to make mobile banking safe and secure, we just need your help by protecting your own information. Here are some tips and precautions to help you avoid the potential dangers of getting hacked.
Be sure to connect to the Credit Union through a secure connection and not a public wi-fi
Always switch off your wireless connection when you are not using it
Ignore any requests for information that do not seem legitimate or you are unsure of
Anytime you send sensitive information over an unsecured wireless network, it could be exposed
Download SeaComm's mobile app to be sure you are always connecting to the correct place or bookmark the correct site
SeaComm will never ask for your account details, or need you to verify your account details through SMS, avoid such messages
Do not open e-mails, attachments or click on links from unknown sources
For mobile devices using an Android operating system, do not enable Android's "install from unknown sources" feature
Set your default Bluetooth configuration to "non-discoverable" mode, which means that users around you searching for potential targets will not see your device.
Don't use the "Remember Me" functions on your phone to store passwords and usernames
Log off and close your browser when you are done your mobile banking
Monitor your account frequently and notify SeaComm of any unauthorized transactions
Use caution when online shopping.
Use a PIN/Keylock code that is unlikely to be guessed to keep your phone locked
Download security software protection for your phone
Don't lend your phone to anyone you don't know or trust
Only download apps from trusted sources
Ensure you make regular back-ups of the information that is stored in your phone
Notify SeaComm (and your carrier) immediately if your phone has been lost or stolen so your account can be deactivated