Shopping for a new vehicle?
With our Member Rewards and Pre-Approval programs your choice is as easy as 1-2-3!!
Qualify before you buy and let your money talk to the dealer with a pre-approved loan.*
Choose to receive up to a 1.00% reduction off your rate. Stop by and see if you qualify.*
Get a start on vehicle shopping with our online auto buying center, GarageGizmo! Begin your search by clicking on the logo to the right or selecting your ideal vehicle by using the drop-down menus.

* Some restrictions apply. Rates based on overall credit rating.
We also offer:
Minimum monthly payments: $50
No prepayment penalty
Joint life and disability payment protection insurance plans are available
Activity appears on your regular statement
Flexible methods of repayment include payroll deduction/direct deposit, automatic transfer from another SeaComm FCU account, through SmartLine audio response or on the NetTeller™
Cars, Trucks1, and Vans
For new vehicles, 100% financing is available, including taxes, warranties and options
For used vehicles, 100% financing is available for vehicles under 3 years old, including taxes, or up to 110% of the retail NADA value (whichever is less)
The maximum repayment is 7 years for fixed rate loans (Some restrictions may apply)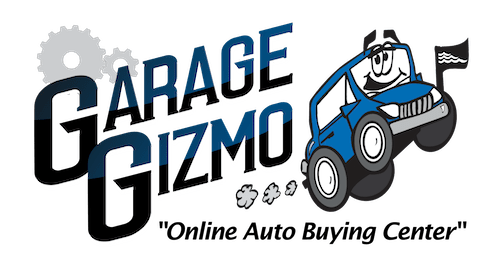 Mechanical Repair Coverage
As vehicles get older and miles add up, the likelihood for repairs increases. Mechanical Repair Coverage2 can help you limit out-of-pocket costs for covered breakdowns.
To research, compare and buy Mechanical Repair Coverage click here or call (866) 478-6583, where you can take advantage of:
Convenience - easy-to-use, 24/7 online shopping experience
Customer service - expert service through a dedicated call center
Monthly payments - through a convenient monthly payment plan that fits your budget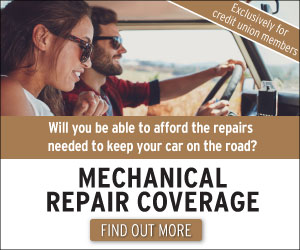 Do you answer "YES" to any of these questions?
Are you getting sticker shock while shopping for a new or used vehicle?
Are you "lowering your standards" to get the vehicle payment you want?
Is buying less than what you really want the solution?
Do you have a "dream vehicle" you think you can't afford?
STOP DREAMING....we have the solution for you!
The DrivingSense™ vehicle financing program will put you behind the wheel of that new or used car, van or light truck you want with a monthly payment you can afford. Like a lease, DrivingSense™ offers monthly payments that are considerably lower than conventional financing. But, unlike leasing, with DrivingSense™ financing, you own the vehicle without all the hassle or hidden costs associated with leasing! All current year and previous model cars, vans and light trucks (up to five years used) qualify.
For more information about DrivingSense™, call or visit any one of our convenient SeaComm locations today, or click on the logo above to go to the DrivingSense™ CarBuilder™ calculator to see for yourself how low your vehicle loan payment will be......You'll love it!
Discover the advantages of DrivingSense™ for yourself!
No first or last payment or money due at signing
Vehicle upgrade potential
Vehicle ownership flexibility
No capitalization fees
No application or acquisition fees
No early payoff penalty
Mileage options of 12,000, 15,000 or 18,000 per year available
Option to sell, trade, finance or return vehicle at loan maturity
---
11 ton & under
2Mechanical Repair Coverage is provided and administered by Consumer Program Administrators, Inc. in all states except CA, where coverage is offered as insurance by Virginia Surety Company, Inc., in WA, where coverage is provided by National Product Care Company and administered by Consumer Program Administrators, Inc., in FL, LA , and OK, where coverage is provided and administered by Automotive Warranty Services of Florida, Inc. (Florida License #60023 and Oklahoma License #44198051), all located at 175 West Jackson Blvd., Chicago, Illinois 60604, 800.752.6265. This coverage is made available to you by CUNA Mutual Insurance Agency, Inc. In CA, where Mechanical Repair Coverage is offered as insurance (form MBIP 08/16), it is underwritten by Virginia Surety Company, Inc. Coverage varies by state. Replacement parts may be used or remanufactured. Be sure to read the Vehicle Service Contract or the Insurance Policy, which will explain the exact terms, conditions, and exclusions of this voluntary product. MRC-2341946.2-1020-1122 © CUNA Mutual Group 2020