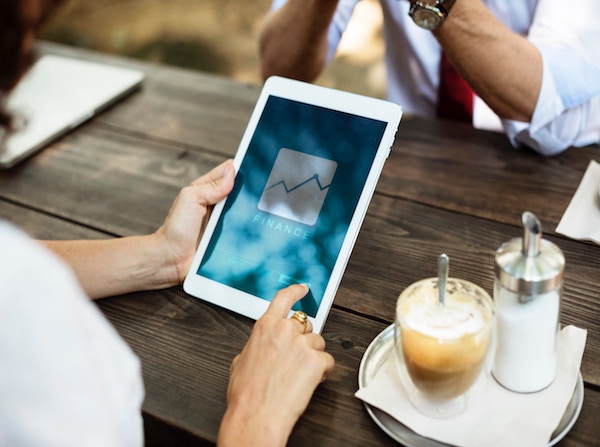 Getting Started With Mobile Deposit Capture
Update your Mobile Branch App and login to your Mobile Branch account.
Find and select the Mobile Deposit Capture button on your home screen.
Follow the on-screen options to deposit your check.
---
Watch this short video tutorial to learn about how Mobile Deposit Capture works:
The video above is created using screenshots from an Android phone. iPhone® users will experience a slightly different design and functionality.
Although Mobile Deposit Capture is compatible with most web-enabled smart phones and devices, there are a few exceptions. Some mobile devices that are not supported consist of BlackBerry phones and phones and devices that can not install apps.
1.) What is Mobile Deposit Capture?
SeaComm's Mobile Deposit Capture (or MDC) is a way to electronically deposit checks from your iPhone®, iPad®, iPod touch® or AndroidTM device using the SeaComm Mobile Banking app. Mobile Deposit Capture allows you to deposit a check(s) 24 hours/day, 7 days a week.
2.) How do I use mobile deposit capture?
To use MDC, you must be a current SeaComm member with a checking or savings account. You must also be enrolled in NetTeller™ and have downloaded the free SeaComm Mobile Banking app. Before depositing your first check, you must read and accept the SeaComm Federal Credit Union Mobile Deposit Capture Agreement.
3.) How much does it cost to deposit a check with my phone?
Mobile Deposit Capture is free to SeaComm members*. Just download the SeaComm Mobile Banking app to begin.
4.) Is mobile deposit safe?
Check deposits made through the SeaComm Mobile Banking app are protected according to the highest financial industry standards. Security features include: multi-factor authentication for user verification and is protected by 128-bit SSL (Secure Sockets Layer) encryption technology. Making a deposit with your phone is as safe as using NetTeller™.
5.) How do I make a mobile deposit?
Making your mobile check deposit is fast and easy:
Make sure you have downloaded the SeaComm Mobile Banking app for either your iPhone®, iPad®, iPod touch® or AndroidTM device
Sign in on the SeaComm Mobile Banking app using your NetTeller™ user ID and password
Choose "Mobile Deposit/Deposit a Check" on the home screen
As part of enrollment in the service you'll be asked to read and accept the Mobile Deposit Capture Services disclosure and agreement. If you are a current Mobile Branch user, you may be asked to update and re-register the app to utilize Mobile Deposit Capture.
Select the checking or savings account into which you want to deposit the check
Enter the amount of your check
Endorse the back of your check with "For Mobile Deposit Only at SeaComm"
Snap pictures of the front and back of your check
Submit the check for deposit
You will receive onscreen confirmation that your check was received by SeaComm
6.) Why am I unable to deposit my check?
There are a few common errors that may cause your check to be rejected:
Front image is not legible
Amounts not matching
Routing and account numbers are unclear
Image is too dark
Try using mobile deposit capture in a well-lit area to prevent shadows and poor image quality. Keep your hands clear of the check while taking the picture.
7.) Is there a limit or any restrictions on what can be deposited remotely?
There are daily limits of deposits up to $2,500 per business day and $2,500 per item. Please refer to the Provisional Credit and Availability of funds section of the Mobile Deposit Capture Agreement for further information about deposit holds and/or availability.
As of 7/1/20, subject to regulation changes, the amount available for withdrawal by checks not subject to next day availability will be $225. The amount available for withdrawal on exception holds for large deposits will now be $5,525.
8.) How will I know when the check has been posted to my account?
After submitting images of the front and back of your check, you will receive onscreen confirmation that SeaComm has received your deposit. You can also verify posting through your transaction history in Mobile Branch. Please do not dispose of your check or attempt to process at another institution or through another channel (ATM or branch). You should hold onto your check for no less than 30 days and then destroy or shred it.
​
9.) Where can I download the Mobile Deposit Service Agreement?
The SeaComm Mobile Deposit Capture Agreement is located on the SeaComm website (www.seacomm.org) under e-services/Mobile Deposit Capture.
* SeaComm does not charge you a fee for using this service. However, charges from your wireless carrier may apply. The Mobile Check Deposit service is subject to eligibility. Deposit limits and other restrictions apply. Access to SeaComm's Mobile Banking apps and Mobile Deposit Capture require a valid SeaComm NetTeller™ username and password.