Join Our Team
At SeaComm we believe that our
greatest assets

are the people who work on our team.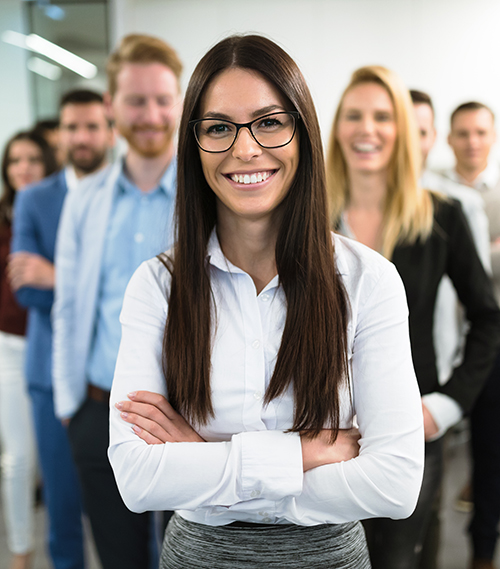 We are an organization built on the philosophy of "People Helping People". We promote from within and many of our managers, including senior managers, began their careers serving our members as tellers and financial service representatives. If you enjoy working with the public and have a genuine desire to assist people in reaching their financial goals, then a rewarding career with SeaComm might be right for you!
View our current job opportunities and apply online today!
Current Opportunities
In 1963, ten visionary employees of Chevrolet Aluminum Foundry at GM Corporation in Massena invested $5 each to obtain a share in a newly planned organization, and when the National Credit Union Administration granted a charter, something very special was born. Today, we are proud to offer the credit union difference to people of the North Country. When you become part of the SeaComm team and family, you join the ranks of our founding members, carrying out their vision for the future.
SeaComm members are the owners of our credit union and they come in all age and sizes! A person is eligible to join SeaComm if they live, work, worship or attend school anywhere in St. Lawrence, Franklin, Clinton, Essex, Jefferson, Lewis Counties, New York and Grand Isle, Chittenden and Franklin Counties, Vermont.
We believe the service we give to our members is never better than the service we provide to each other. We also believe that any time a member comes in contact with any element of our credit union, they are given an opportunity to form an opinion of our service quality and we take that very seriously.
SeaComm is well known for supporting the communities it serves through monetary donations, sponsorships, fundraising and service by its staff members. Examples of just a few charitable organizations that have benefited are:
Local youth development activities and sports teams
Back-The-Pack programs for area schools
Christmas gift baskets for the needy
Salvation Army bell ringing
Children's Miracle Network
Red Nose Day to support awareness to child poverty
Community hospitals, colleges and the performing arts
...and so much more!
We're proud to offer a full range of benefits to our staff...
Paid Time Off
Paid Holidays
401K Plan
Health Insurance
Dental Insurance
Pet Insurance
Vision Plan
Flexible Spending Accounts
Long/Short Term Disability Insurance
Cancer and Accident Insurance
Employee Assistance Program
Full Range of On-The-Job Training Programs
Online Training Courses
Interest Free Computer Loans
Paid Volunteer Opportunities
College Tuition Reimbursement
Free Logowear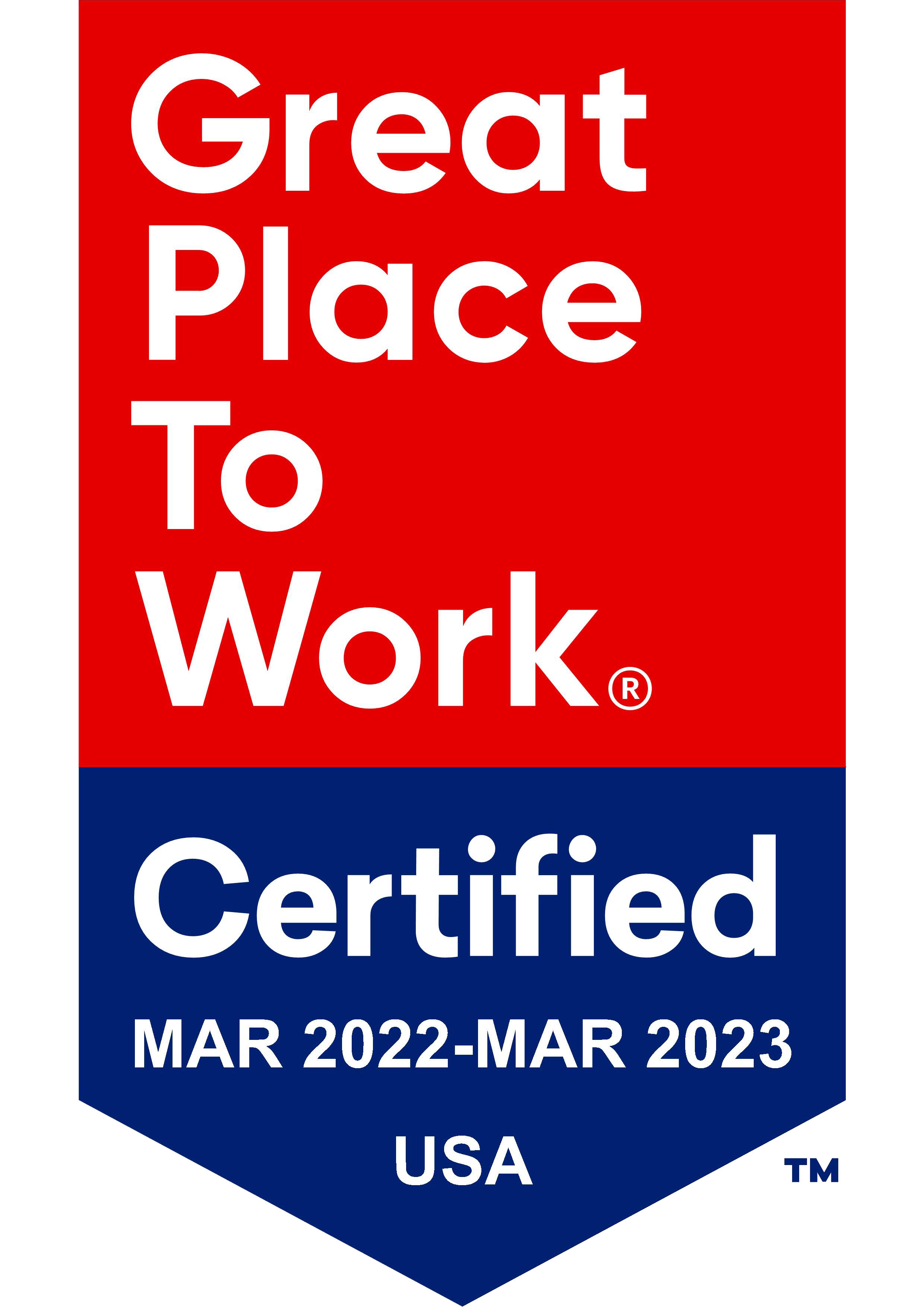 With an encouraging and appreciative supervisor, friendly colleagues, and an excellent executive team, SeaComm provides a stable, supportive, and flexible work environment. My job allows me to positively impact members' financial decisions, which I find very rewarding. I am proud to be a part of the SeaComm family.
Sinduja Sitaraman
PT Financial Service Representative
Potsdam, NY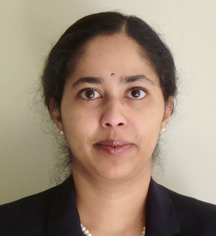 I am closing in on retirement and I have seen a lot of changes over the years. I've always been proud to work at SeaComm. It's been a good job for me and SeaComm has always been good to its people. We have always had a great benefits package. I've seen first hand SeaComm go above & beyond for its members, which seperates us from the big banks. That all being said, I have mixed emotions about retirement.
Tim King
Facilities Specialist
Massena, NY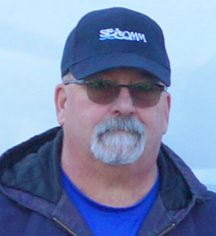 I like working here at SeaComm for so many reasons. The CEO greets you by name, friendly and even takes time out of his busy schedule to hand deliver cards to employees for birthdays and milestones in their careers. I have received many great gifts and incentives such as, free lunches, gift cards, gift box from Kansas City Steaks, and bonuses. Positive feedback and appreciation from my direct supervisor. Company shares updates on how they are doing, making me feel like an important part of the company's success. Very flexible with working hours. Co-workers are friendly and easy to work with.
Tammy Rubas
Accounting Clerk
Massena, NY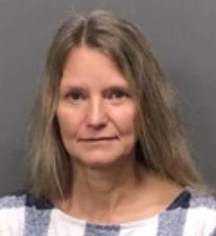 I remember as a teller using a calculator and a spoke for the tape, a time of no email or internet. Our asset size just under $100 million and part of member appreciation days involved a traveling gas grill to each branch to cook hot dogs for staff and members! A lot has changed since then, however, two areas have not. Our employee benefits package and SeaComm's community involvement. Both are very generous and demonstrate that SeaComm is truly about "People Helping People". Thank you SeaComm for all you do for staff and our communities!
Lisa Tyo
Call Center Representative III
Massena, NY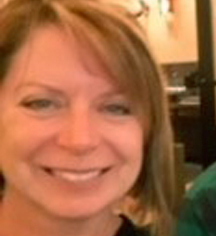 SeaComm offers it all. Between the exceptional leadership, wonderful co-workers, excellent benefits, and dedication to the community, there's not much more I could ask for. I am truly proud to work for a credit union that cares.
Chantel Johnston
Senior Marketing Multimedia Specialist
Canton, NY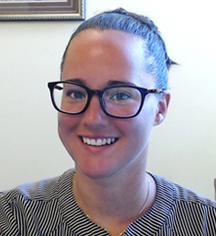 I have never felt so much generosity and support from an employer as I have from both Scott and Sherry. I have worked at SeaComm for over one year,  in that little amount of time  I have been given every tool needed to learn and grow in the Member Business Lending Department! I truly feel that the support and encouragement has made me confident in learning my position and I absolutely love coming to work! Way to go SeaComm! I am proud to be part of your team!
Christina Smutz
Member Business Loan Officer
Massena, NY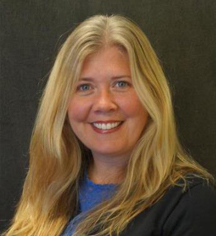 I enjoy working at SeaComm because of my co-workers. My co-workers are my family while I'm here.  We have a common goal which is to do what is best for our members and for SeaComm.  We do a wonderful job! A great team can make a job less like work, and what we do for our members, makes a difference, and that is why we are here.  I am proud of the work that we do, and that we can make such a difference in many people's lives.
Penny Eagles
Electronic Loan Officer
Massena, NY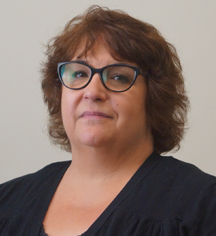 I have been here at SeaComm for just over 5 years and it really is like one big family. I really enjoy working with everyone here. I love that everyone is always happy to help one another when needed. The benefits here have been so helpful to my family! We have also really enjoy the kids Christmas party and the Great Escape trips.
Taylor Thrasher
Call Center Representative II
Massena, NY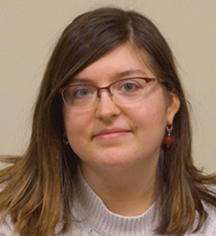 SeaComm is more than just a job... it is family! From day one I have been made to feel at home and a valued part of this amazing team. I count myself blessed to work with such a great group of individuals and to be serving our wonderful membership.
Debra Benjamin
Call Center Representative
Massena, NY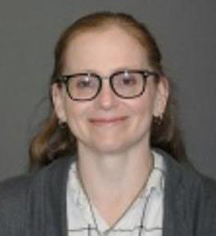 OH MY... 23 great years at SeaComm!!! I appreciate being a long time employee of the credit union STILL after all these years. I really enjoy working for a company that truly values their employees as individuals and will do everything they can to help their employees reach whatever goals are possible. It is so awesome that seacomm is a company that recognizes their employees and treats them to free lunches, giveaways throughout the year, free logo wear, great escape trips, Thanksgiving gift cards, Christmas food packages, and much more. I can truly say I wouldn't want to be employed anywhere else.
Malinda Klepfer
Mortgage Loan Officer
Malone, NY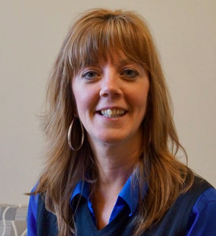 I started working for SeaComm last year in March of 2021. Coming from another job of over 20 years I was truly hoping to find myself happy and content in this new work adventure! I can tell you that I have honestly never felt more respected and valued as an employee as I have in my short time here! So amazing to be given the opportunity to grow within this company already. My manager definitely has an open door policy and listens to any concerns that I have but the most important thing that I would say I love about this job is that I am given the flexibility to attend to any family matters if necessary and having an employer who understands how important the work/life balance can be to an employee and their family. What a blessing!
Carla Mitchell
Senior Teller
Malone, NY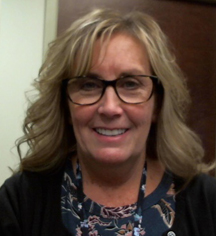 I've been with SeaComm almost three years now. In that time I've had the opportunity to work in three different departments, under two exceptional managers, and alongside several great co-workers. What I've discovered so far, is that no matter what area of the credit union you work in, the mindset is the same; teamwork. I find that more often than not, the employees here are willing to go the extra mile to help their co-workers and the members. One of the things I love most about SeaComm is the community feel within the walls but also outside of the credit union. I personally feel proud of the work we do for the members and the way SeaComm gives back to its community (the 50/50 Toys for Tot raffle and the Pay It Forward program are just a few examples). This is one of several reasons that I am proud to work at SeaComm.
Shanyn Leduc
Quality Control Representative
Massena, NY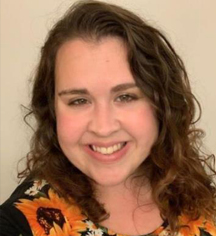 I joined SeaComm nearly a year ago and have never had the pleasure of working in an environment that was so fulfilling and rewarding. It is gratifying to encounter so many fellow employees who are genuinely friendly, helpful, and welcoming. I recall thinking how nice it was to be a new hire and included into the SeaComm family and culture so quickly, I knew early on that this was a Great Place To Work. I am proud to be a part of a large cohesive team that truly puts its members first. I appreciate that SeaComm values its employees and offers benefits such as health insurance that are affordable with great coverage.
Jeffrey Dollinger
Member Business Loan Analyst
Massena, NY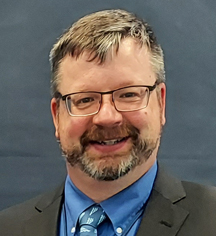 I have worked for SeaComm for almost 5 years. I started out as a part time teller, I then went to full time teller, then to a teller/FSR position. I am currently in the FSR position. I have enjoyed serving the membership in the Canton, Ogdensburg and Potsdam branches. I enjoy working with everyone at Seacomm at the different branches and departments. I am grateful for all the friendships I have made along the way. SeaComm is a great place to work!!
Rebecca Burcume
Financial Service Representative
Canton, NY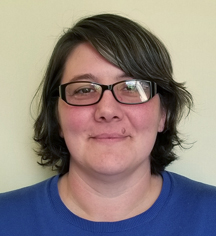 SeaComm has truly given me the opportunities to challenge myself and prove what I am capable of. Over the years, I have learned a greater deal about customer service skills, a self-motivating work ethic and staying committed no matter how difficult the task. Along with the experience, SeaComm has been very accommodating for my personal life and I can easily say I've never worked for a company who put such an emphasis on family and taking care of their employees. I am extremely proud to be a part of this team and will continue to celebrate SeaComm's  positive environment and ongoing sense of leadership!
Noah McCarthy
PC Systems Analyst
Massena, NY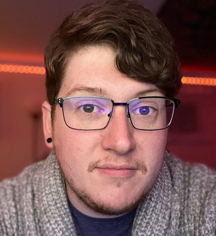 I love being a part of the SeaComm family. I enjoy coming to work each day knowing that whatever obstacle I may face, I do not face it alone. We all share a mutual goal, help each other with various tasks and bounce ideas off each other. Our opinions and suggestions are always taken seriously, whether it be to better the work environment or to better our memberships lives. I'm glad to be a part of an organization where everything we do is always in the best interest of others and the membership.
Cheyenne Boardway
Financial Service Representative
Malone, NY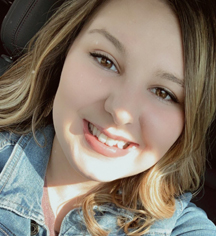 I will be celebrating 9 years with SeaComm in March. I started as a teller for about 1.5 years before I became an FSR. I love everything about being an FSR. From the one on one interaction with members to helping change their financial life for the better by being able to approve members loan request. I became a level 2 loan officer in 2019. A few years ago I started to pursue my interest in the IRAs, which lead me to where I am today as a Certified IRA Specialist. SeaComm has given me the opportunity to really grow into the employee and person I am today.
Erica Horan
FSR III/Certified IRA Specialist II
Massena, NY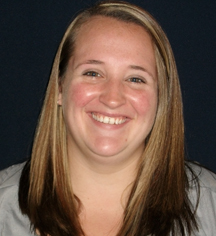 I can truly say I enjoy my job here at SeaComm and love what I do. I have so many wonderful people to work with; not only my amazing team, but every other employee, as well. One of my favorite things here are how quick we all are at offering a helping hand to each other. I am grateful for my superiors who encourage you to be the best that you can be. I have been supported tremendously in seeking to learn new things, both inside and out of my current role. I always feel that my work is recognized and appreciated, and that's something that holds a great deal of value to me. I have had the ability to work several positions since starting my SeaComm career almost 5 years ago, have learned a vast amount, and made a second family.
Tianna Downey
Indirect Lending Officer
Plattsburgh, NY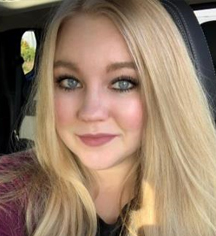 I have been with SeaComm for close to 17 years. I have had a few different positions over the years but Payment Ops is my longest stay. I have been given the opportunity to learn so much over the years to better serve the members and everyone at all the branches. I appreciate the push to step out of my comfort zone and the faith they have in me to continue to grow. Not to mention all of the extra benefits we receive throughout the year. But one thing I will always remember is when my family was going through an extreme time which made me miss a few weeks of work, I didn't have enough PTO, but that wasn't even a question. They allowed me the time I needed without added stress to not have to miss those final moments. Forever thankful.
Tabitha Ladison
Payment Operations Team Lead
Massena, NY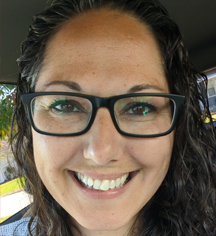 I am proud to say that I recently celebrated my 12th anniversary working at SeaComm. I enjoy getting to work in such a fun and friendly environment. There have been many colleagues during my time here that have helped shape the person I have become, personally and professionally. They take the time to get to know you as an individual and coach and mentor you to be the best you possibly can be. I am extremely grateful for all the friendships I have made along the way.
Samantha Hollenbeck
Payment Operations Representative
Massena, NY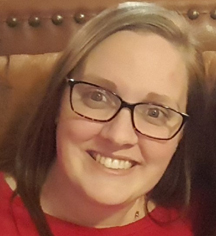 I joined the SeaComm Family in October 2009. I am very grateful for the many opportunities and experiences that have been presented to me over the last 12+ years; including advancement within. I genuinely enjoy the job I do and the team I have by my side each day. SeaComm has also proven to me that they care about me and my family. Just to name a few examples: our benefits package is great and very affordable, various types of monetary incentives, food days, gift cards, time off around the holidays, Christmas gifts for our children and so much more. When my Auntie unexpectedly passed away I received the time off I needed and even received a personal call from Scott, our CEO and President to offer his sincere condolences. I am very proud to be part of an organization that is so involved and generous to the communities that it serves. I especially love our Pay-It-Forward program! I am looking forward to many more years of growth with my SeaComm family.
Melissa Cree
Core Support Specialist I
Massena, NY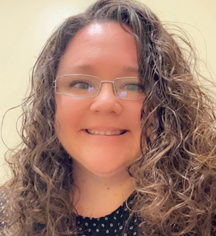 Working for SeaComm for the past 15 years has given me a tremendous sense of satisfaction to be able to work directly with our members. To be able to have an impact on improving our members' financial lives is both very gratifying and rather humbling. I am proud to work for SeaComm because of the good that we do for the communities that we serve.
Donna Deruchia
Call Center Manager
Massena, NY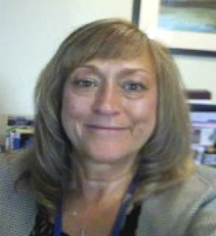 SeaComm is a one-of-a-kind organization that values, recognizes and rewards its employee's hard work, dedication, commitment and top notch service in many ways. The inclusive, friendly, caring and giving environment that the entire SeaComm team embraces makes it an excellent employee focused work environment which enables us to grow and succeed as individuals and an organization. For me, it is an honor to be part of the management team of such a great organization filled with extraordinary people with whom I truly enjoy working with every day.
Wendy Vatter
Assistant VP of Human Resources
Massena, NY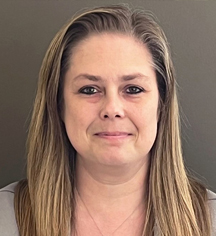 I love SeaComm because it is a very pleasant place to work and the staff is just like family. We have the best members around. Our executive team is top notch which to me means job security. After 25 years, SeaComm is a home away from home.
Audra LaShomb
ACH/EFT Payment Specialist
Massena, NY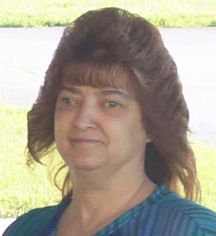 I feel a great sense of pride in working for SeaComm. I love working for a supportive and forward thinking company, while also being challenged to grow and develop my career. SeaComm understands that in order for employees like myself to offer the best service to the membership, we need to be taken care of as well… and they do a great job at it!
Secilley Shipman
Assistant Branch Manager
Malone, NY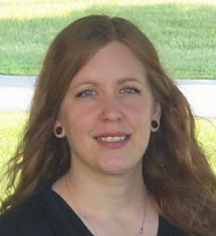 SeaComm is an amazing company to work for. I truly enjoy coming to work and look forward to my daily interactions with staff and members. I feel that I work with a team of professionals that encourage me to challenge my own self-development, giving me knowledge and experiences to share with others. I am trusted and treated with respect as a valuable member of the team. SeaComm offers an incredible benefit package allowing me to add money back to my budget while taking care of my health and my family. I am grateful to work for a company that shares my values and is committed to making a positive impact to our communities. The teamwork and family atmosphere make each day of work fun and rewarding!
Virginia Mossow
Training Specialist
Massena, NY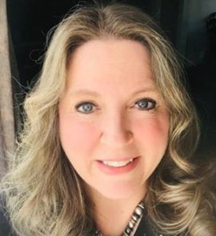 I love working at SeaComm, there is such a feeling of teamwork and people welcome you. If you have any questions you don't hesitate to ask because everyone is friendly and very helpful. They make you feel like you're part of a family.
Christine Gilbert
Teller
Ogdensburg, NY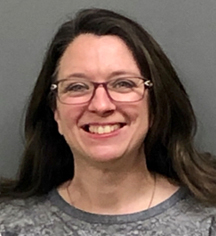 I love working for SeaComm because they care about me as a person. We work as a team and are always helping one another. My favorite thing that SeaComm does is gives back to the community with the Pay It Forward events. SeaComm is a wonderful employer and I'm proud to say I get to work for such a great company.
Megan Spoon
Assistant Branch Manager
Massena, NY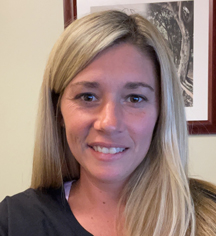 I appreciate that SeaComm emphasizes employee value. I do not feel like I am just another employee. I know what and how I contribute, and I feel recognized for my efforts. SeaComm has provided me opportunities to learn and grow since my first day on the job, and because of that, I can say that working for SeaComm has been one of the best experiences of my professional career.
Amber Burke
Staff Accountant II
Massena, NY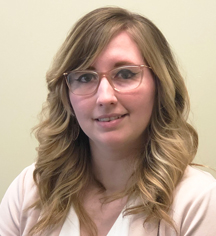 I will tell you I like my job and the members I help (my second family). This is a great place to work with the members I help each day. This makes me feel like I can "make a difference" in the needs for the members. I try my best by each and everyone that I can help. SeaComm lets us know we are important to the members and SeaComm. I feel that the upper management is willing to give you a friendly luncheon, hello and thank you when they see you and when they know you have done a good job. I appreciate all that SeaComm does for me.
Rose Lapoint-Matthews
Senior Teller
Canton, NY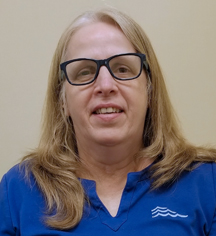 I enjoy working at SeaComm because everyone works as a team. Everyone willingly helps each other to make sure we can be the best we can be. I truly feel appreciated and not like just a number. SeaComm assists people when they can't get help anywhere else. They take time to put members first and really listen to their needs. In addition, being involved with pay-it-forwards has helped me to see first-hand how what we do matters. SeaComm has helped me to learn and grow in the financial world, leading me to have a better understanding of how a great credit union operates and can truly change lives.
Allison Fuller
Senior Teller
South Burlington, VT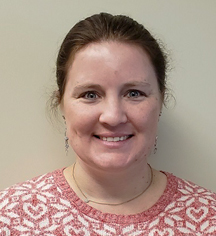 There are so many things that I like about working at SeaComm. My coworkers are always kind and willing to help. I am also impressed by everything that SeaComm does for the membership and the community, like the Pay It Forward events, raffles, drawings, and all of the products and programs that we offer. Finally, the way SeaComm takes care of their employees is amazing! They have been so generous and I am very grateful to be able to work for this employer!
Jess Roach
Financial Service Representative
Watertown, NY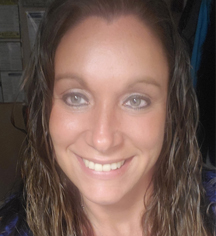 SeaComm is a good and honest company to work for. I have been with the credit union for almost 10 years, starting out as a part time teller and have worked my way up to management. I am treated with respect and it feels like we are one big family. SeaComm also offers great affordable insurance and benefits so I am able to provide for my family without having to worry.
Ashley Allen
Ogdensburg Branch Manager
Ogdensburg, NY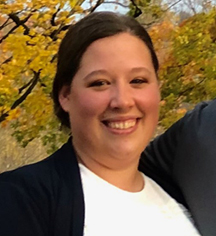 Back in 2013, I became interested in joining the SeaComm team after hearing great things from a friend who worked here. I saw the opportunity to grow within the company, and in 4 short years I went from a part-time teller to a department manager. Since the beginning of my time here, I have always felt valued and respected. 9 years later, I still love what I do, and genuinely feel good that I have the opportunity to help our members improve their financial lives.
Lacey Peets
Resolution Services Manager
Massena, NY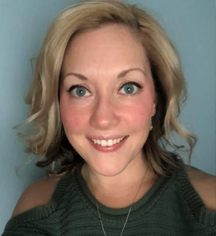 I am so proud to be a part of the SeaComm Team. SeaComm continually demonstrates its commitment and support for its employees and our communities. I have great pride in working for an organization that actively stewards and supports all of our efforts to be good neighbors.
Joseph Feltz
Essex Branch Manager
Essex, VT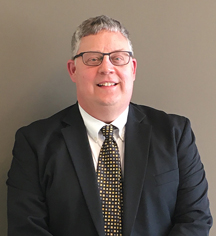 Message from SeaComm President & Chief Executive Officer
We are very pleased that you are considering joining our team!
It is important for you to know from the very first day with us that our Board of Directors, management team and myself are fully committed to ensuring you have all of the support necessary to be successful.
We have been designated a Best Company to Work for in New York. This honor solidifies for us that SeaComm, as an employer, truly cares about its' employees. We strive to ensure we have the right balance between life and work, along with a robust benefit offering. It is the direct feedback from a comprehensive employee survey and the continued dialogue we have throughout the year, which enables us to set an overall employee engagement strategy. We are firmly committed to ensuring each person who works for us has the tools necessary to do their jobs effectively, knows our long-term strategy and feel valued in that they understand how they fit into the organization and its overall success. We recognize that our people give us a distinct advantage over our competition. You would be joining a talented, smart, hard-working staff, which takes great pride in their work of delivering exceptional service to our members.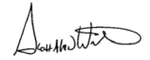 Scott A. Wilson
President and Chief Executive Officer