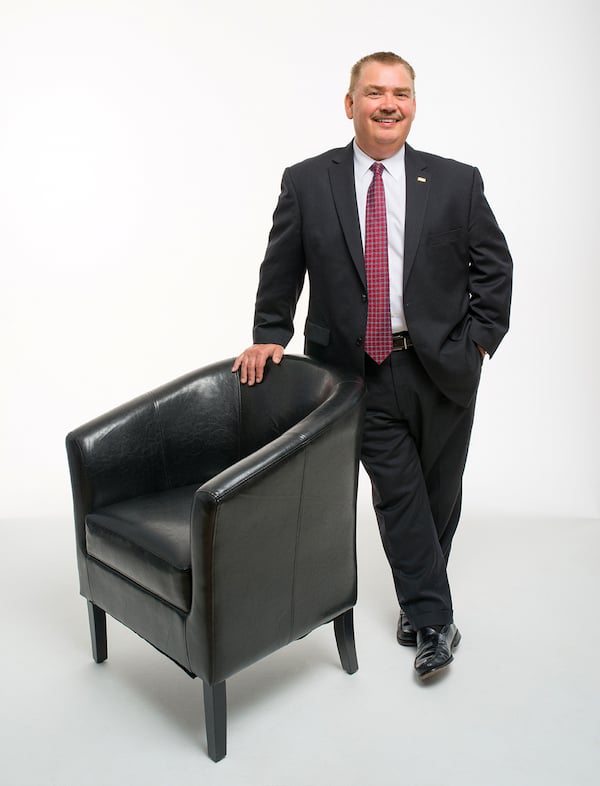 Articles:
Message from the President & Chief Executive Officer
Market diversification continues to be a long-term strategic goal of the Credit Union and one that has been emphasized by our Board of Directors for the approval for expansion into Vermont. This January we made strides to continue to meet this goal when we opened our first of three retail branches in South Burlington, VT. You can read more about it on page two of this publication. We are in the planning stages for our second branch in Essex, VT for this fall. Our third location will be in 2021 in St. Albans, VT. In order to continue SeaComm's success, it is necessary to garner new members.
Today, SeaComm has a significant market share penetration in its current field of membership. New opportunity in a region which has been economically flat will over time make growth a challenge. Our strategy is to continue to diversify the markets in which we do business. This diversification will enable SeaComm to withstand certain economic anomalies which have or could be market specific. Our retail branch in Plattsburgh, NY, is continuing to grow and, after more than two years in operation, has proven to be an excellent location.
The Board of Directors in their decision-making process is committed to the fact that the exceptional member service our current members have come to expect will remain at the highest level as part of this planned expansion. SeaComm is also committed to staying true to our mission. In fact, to solidify that position, the Board, myself and the senior leadership team continue to make this part of our regular agenda for ongoing strategic planning discussions.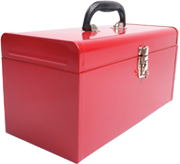 The Credit Union continues to be positioned for growth. Our retained earnings have continued to keep pace with our asset growth and we have an excellent capital position. This expansion will enable our Credit Union to grow and be financially sustainable well into the future.
Even though we are heading into new markets, we are still committed to our intended mission; and will be forever committed to our roots of taking care of all our members. It all started fifty-seven years ago in that iconic toolbox, and our focus on the details will ensure we stay consistent with those humble beginnings.
Financial Strength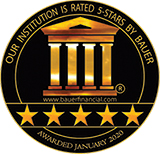 Our financial position continues to remain solid. Year-end assets climbed in excess of $570 million, an annual growth of 4% year-to-date. At the same time, our net operating expenses YTD were at 2.12%, well below our goal of 3%. We finished the year with a net income of $6.2 million, garnering us more than $89 million in total equity. Capital remains a key component to our financial health, as it is necessary to maintain adequate reserves as our assets continue to grow. It ensures that we are able to withstand any uncertainty such as we encountered during the earlier part of the last decade. A new capital requirement has been approved by the NCUA Board and will be fully implemented by January 1, 2022. We are well positioned for that change.
We acknowledge that our excellent results also stem from effective margin and balance sheet management with a strong emphasis on expense control. We are constantly looking for ways to diversify our non-interest income streams as well. Our Personal Financial Advisor Services, which are available to any SeaComm member, continues to grow. Today, more than $37 million are under management.
Our financial strength continues to be nationally recognized. BauerFinancial, an independent rating company recently awarded us their Superior Five-Stars. They analyze the performance of U.S. Banks and Credit Unions. The star ratings classify each credit union based upon a complex formula which factors in relevant data including, but not limited to: capital, historical trends, loan delinquencies, differences in the book and market values of the investment portfolio, profitability, repossessed assets, reserves, charge-offs, regulatory compliance and asset quality. It has deemed SeaComm as safe, financially sound and we are operating well above their regulatory capital requirements.
Service & Our People a Key Focus
Our focus has been offering our members a compelling value. From the time they walk into one of our branches, phone into our Call Center or log in at one of our mobile delivery platforms, we want the experience to exceed their expectations. We do not take that lightly. In fact, we obsess over it. We believe so much in member satisfaction, that on a monthly basis, random surveys are sent out to members who have conducted some sort of transaction at the Credit Union. This can be as simple as a balance inquiry to applying for a loan. Whatever the circumstance, we want feedback on how the member was treated and if we did everything necessary to make them feel valued. The survey results are reviewed by everyone on the management team that is responsible for the retail area, as well as by the senior leadership team and me. If we do find areas where there needs to be improvement, we ensure that changes are made. The only way we can improve our delivery experience is if someone tells us where changes need to happen.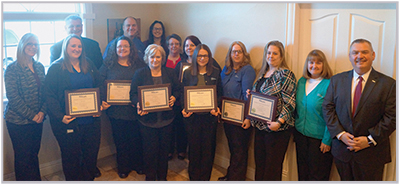 At the end of each year, we calculate the overall average of every employee who received surveys on their delivery of service both externally and internally.
The top ten were Jeff Reynolds (2 consecutive years), Wanda Lanning, Rose Lapoint-Matthews (7 consecutive years), Erica Horan and Laurie French, Kim Holloway (2 consecutive years), Melissa Cree (3 consecutive years), Tab Ladison (3 consecutive years), Wendy Vatter (3 consecutive years) and Kathy Dunkleberg were recognized for their high achievement in this area. We are extremely proud of those individuals and the work all of our employees perform and their consistency in delivering exceptional member service.
We know why SeaComm is so successful. We have a talented, smart, hard-working staff, which take great pride in their work of serving our members. We do have high expectations and are committed to maintaining that standard, moreover, we are incredibly fortunate to have dedicated employees who live our mission of "people helping people".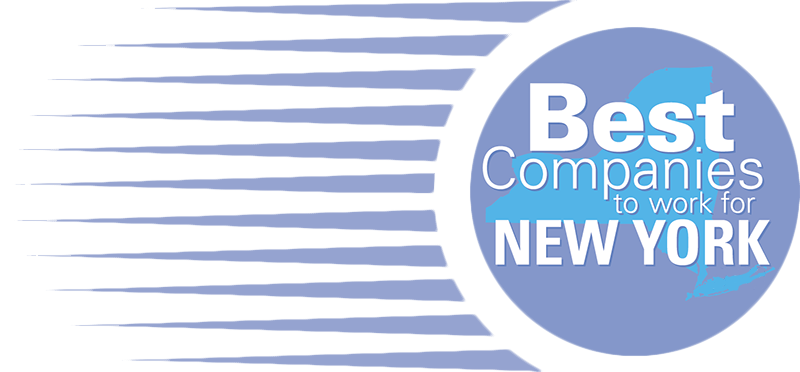 In mid-January, we received notification that we had been chosen for a tenth year in a row as one of the Best Companies to Work for in New York for 2020. Our selection as one of the top mid-sized companies is based upon a confidential written survey in which our employees were asked to participate, along with requested criteria we had to provide. A few of the focus areas included role satisfaction, leadership and planning, work environment, corporate culture and communication, as well as relationship with supervisor. We are extremely proud to be included within this privileged group.
Community Service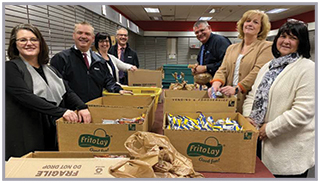 We do a tremendous amount for the communities in which we do business. Direct financial support and giving of our time through our "Do Some Good" program. The senior leadership team and myself make ourselves available twice a year to assist our local "Back the Pack" program, which during the school year offer snacks to tide students through the weekend. We are very proud to be a part of such a wonderful and important mission-driven organization.
On behalf of the Board of Directors, management and staff, we are grateful to our more than 48,500 members who have put their trust in us and we will continue to work diligently to remain strong in order to be able to serve you well into the future.
Respectfully submitted,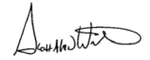 Scott A. Wilson
President and Chief Executive Officer

SeaComm Federal Credit Union President/CEO Scott Wilson stopped by the Studio Lounge to discuss is "CEO of the Year" award (credit unions $250 million and up) presented at NAFCU's 51st Annual. Scott shared some of the reasons why he believed he won the award -- and, in typical credit union fashion, none of them had to do with him. He had heaps of praise for his team at SeaComm in helping him garner this award along with making his credit union a huge success for their members.
Watch his video interview with NAFCU as he discusses his 'CEO of the Year' award.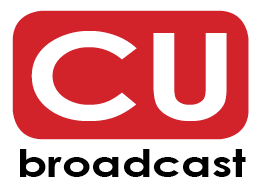 Read the CEO/CFO Magazine interview with SeaComm President & CEO, Scott A. Wilson.