SeaComm Advisor Text Version
SeaComm Advisor Newsletter
Spring/Summer Edition 2023
Cover Page
The Advisor
Remembering Gary Fuller | 1935-2022
A cherished leader, friend & board member for nearly 60 years!
In this edition:
Watertown Grand Opening
50k Winter Fuel Grant
President's Award
Annual Meeting
Pay-It-Forward Recap
2023 Scholarships
Page 2
Remembering Gary...
Nearly 60 Years of Impactful Service on the SeaComm Board of Directors
It's been said that volunteering is the ultimate exercise in democracy. It's a faithful, frequent vote for something you believe in. We're grateful that Gary Fuller believed in the necessity of the credit union. For Gary, it was not about recognition – it was about meeting the needs of people.
For nearly 60 years, he volunteered his leadership and advice, faithfully advocating for a 'member's first' approach. Gary began serving as a volunteer right after the credit union was formed. He fondly recalled the early days, where the entire credit union operated out of a single office and board meetings took place at a small picnic table in a garage. During his first two years of service, he volunteered on the credit and supervisory committees. In 1965 he was elected to the Board of Directors as Board Secretary, a position he held until his passing in October of 2022.
At SeaComm's 50th anniversary, a tree was planted in front of our headquarters in honor of Gary's board leadership. On SeaComm's 55th anniversary, SeaComm President & Chief Executive Officer Scott A. Wilson and Board Chairman Myron Burns officially announced the naming of the credit union's headquarter boardroom to Gary B. Fuller. They recognized him for his ongoing commitment and positive influence throughout the years. Both his years of service and the board room dedication were celebrated with a reception which was attended by Gary's family, SeaComm board members and various staff. "Although he played such an imporant role at SeaComm, Gary never sought recognition," said SeaComm President & Chief Executive Officer Scott A. Wilson. "He found satisfaction in simply doing the right thing for the right reasons."
On October 5th, 2022, we lost our generous friend, leader and long-time Board Secretary. His legacy was respectfully memorialized on October 19th, naming him Director Emeritus.
We look forward to honoring Gary's legacy in the years to come, and staying faithful to his vision of always putting our members first.
"Gary was extremely instrumental in nearly six decades of shared success SeaComm has experienced. I'm grateful to have been impacted so positively by his unselfish giving of time and talent. " - Scott A. Wilson, SeaComm President & CEO
---
We're Celebrating 60 Years!
On June 6, 1963, ten visionary employees of Chevrolet Aluminum Foundry of GM Corporation in Massena invested $5 each to obtain a share in a newly formed organization that we know today as SeaComm Federal Credit Union. The $50 was originally stored in a toolbox, with a collective goal to improve the financial lives of not only themselves, but those who they worked with.
Today, you can find the iconic red tool box in each of our branches - which symbolizes our early beginnings and our unwavering mission of "People Helping People."
This June, SeaComm will be celebrating 60 years of dedicated service. Be sure to check our social media pages to stay up-to-date on fun giveaways and festivities which will take place throughout the year!
Page 3
2022 Grand Opening in Watertown!
In November, we celebrated the official opening of our newest retail branch located at 20565 State Route 3 in Watertown, formerly located on Coffeen Street.
"We are delighted to be a part of the greater Watertown community and that our new location at 20565 State Route 3 will give us access to a highly visible, ever-expanded retail location," states Scott A. Wilson, SeaComm President and Chief Executive Officer. "We look forward to continue serving our Watertown neighbors and be an intricate partner in this vibrant community."
Our Watertown location features an array of services for all financial needs including a two-lane drive-through area, a 24/7 ActiveEdge® ATM that offers cutting-edge security solutions, and electronic cash recyclers at the teller stations. Members and visitors are greeted by a Financial Service Assistant at the front desk, who will give personal guidance to their needs. The lobby has a comfortably furnished waiting area, and a flat screen television. Personal tablets take the place of paper brochures which helps to minimize SeaComm's carbon footprint.
Experience the new branch | 20565 State Route 3 in Watertown
Pictured (l to r) from SeaComm are AVP of Retail Operations & Regional Manager Kathryn Connor, VP of Retail Operations Rick Maloney, Board Secretary Patricia Dodge, Board Treasurer Thomas Hannan, Board Chairman Myron Burns, President & Chief Executive Officer Scott A. Wilson, Board Director Robert Santamoor, and PW Campbell Co-Owner/Principal John Campbell.
---
Winter Fuel Grant
SeaComm Completes $50k Fuel Grant Pledge
Anticipated winter chill and the rising cost of heating expenses, compelled SeaComm to take action. In an effort to help members in need, a pledge of $50,000 was made to assist with home heating costs.
With nearly 1,000 applications received across Northern New York and Vermont, the credit union's Winter Fuel Grant Committee carefully selected 100 SeaComm members to receive fuel grants worth $500 each. Once selected, the recipients were notified, and the funds were distributed to local fuel providers for credit to their account.
The application process provided an opportunity for individuals to explain what the grant would mean to them. Many applicants stated they were on a fixed income and said they "cannot afford to pay for heat from what we get."
The mission of the SeaComm Winter Fuel Grant was to provide a bit of relief and offer peace-of-mind..
"Our members come first. We heard and felt the need in the community so we acted, because our members are family." - Scott A. Wilson, SeaComm President & CEO
Page 4
Puzzle Zone
Brain Teaser:
Q. What two words, added together, contain the most letters?
Turn to page 16 for answer.
---
I opened a deer cloning service...
...I wanted to make a quick buck!
---
Did You Know?
We are offering our members special rates on 11-Month certificates! Through March 31, 2023, you can enjoy rates as high as 4.64% APY* with loyalty rewards.
Tap into a great rate! Call us at 800-764-0566 or stop by today!
*APY= Annual Percentage Yield. APY is accurate as of 1/3/23. SeaComm reserves the right to end or modify this offer at any time. This certificate special has a $3,000 minimum balance requirement, valid for new funds only. Best rate shown includes enhanced loyalty rewards. Penalties may apply for early withdrawals. Other restrictions may apply. Existing share certificates cannot be redeemed for special rate. This is a one term certificate and will be deposited into your share account once term has expired. Membership eligibility required. Offer ends 3/31/23.
---
We'll help you stay up to date.
Text SEACOMM to (844) 573-2533
Text Message Marketing Program
Whew! I never have to work about missing updates or news when it comes to SeaComm!
Page 5
New Hire & Internal Promotions | Congratulations to All!
Melissa Comer of Plattsburgh, NY was appointed to the role of Branch Manager at SeaComm's Plattsburgh branch location. Melissa was specifically hired for the position and came to the credit union with more than 20 years of experience in the financial service industry. She studied at Southern New Hampshire University where she received an associate degree and Bachelor of Arts. In her new role, Melissa manages the daily branch operations, including teller and lending functions, and oversees the professional development of all staff.
Jess Roach of Adams has been promoted to Interim Branch Manager at SeaComm's Watertown branch location. Prior to joining the SeaComm team, Jess served as Senior Loan Officer at United Neighbors Credit Union, which merged with SeaComm in 2021. Jess is a graduate of Watertown City High School, and she brings more than 20 years of experience in the financial service industry to the position. In her new role, Jess oversees branch operations, including teller and lending functions, and ensures high member service standards.
Mark Kalloz of Essex Junction, VT has been appointed to the role of Assistant Branch Manager at SeaComm's Essex, VT branch location. Mark was specifically hired for the position, and he came to the credit union with more than 11 years of management experience. Mark is originally from Gettysburg, PA, and he studied at Shepherd College in West Virginia before earning his master's degree from Savannah College of Art & Design in Georgia. In his new role, Mark helps lead the branch team, and manages the teller and lending functions under the direction of the Branch Manager.
Amber Burke of Massena was recently promoted to Accounting Manager, based at the credit union's headquarters. In her new capacity, Amber supervises the daily operations and workflow of the Accounting department. Since joining SeaComm in 2013, Amber has served in numerous roles including Accounting Clerk, Accounting Specialist, Senior Accounting Specialist, and most recently Staff Accountant. Amber holds a bachelor's degree from SUNY Potsdam and is presently pursuing an additional degree at Brandman University. She is currently a member of the Young Professional Commission of the New York State Credit Union Association.
Shawn Spadaccini of South Colton has been appointed to the position of Assistant Branch Manager at SeaComm's Potsdam branch location. Shawn was specifically hired for the position, and he has held numerous roles in the financial service industry throughout his career, including Teller, Personal Banker, and Loan Operations Representative. Shawn earned his associate degree from SUNY Canton, where is he currently studying to complete his bachelor's degree in finance. In his new role, Shawn assists in managing the daily operations of the branch while empowering staff to deliver quality member service.
---
President's Award
Congratulations to our 2022 President's Award recipients! These individuals were recognized for consistently outstanding service and high ratings from both internal and external service surveys. We are so proud of them!
Pictured (l to r) are SeaComm employees: Neary McCarthy, Rose LaPoint-Matthews,Taylor Thrasher, Melissa Cree, Laurie French, Tabitha Ladison, Sarah Mitchell, Donna Deruchia, Stephanie Curran, Paula Brown, and President & Chief Executive Officer Scott A. Wilson. Missing from the photo is Cherie Murray.
President's Award Recipient for 10 Years - Rose LaPoint-Matthews
Page 6
2023 Annual Meeting
The Annual Meeting of the members of SeaComm Federal Credit Union will be hosted online on Tuesday, May 16, 2023 at 7:00 p.m. A virtual meeting link will be provided to all registrants prior to the meeting. As is customary, Finance, Directors, Supervisory Committee and President & Chief Executive Officer will present reports for 2022.
There are three vacancies for the Board of Directors. The nominees are Myron Burns, Mitch Marolf and Scott A. Wilson. Myron Burns, currently Chairman of the Board, began his service on the Supervisory Committee in 2005. In 2007 he was appointed to the Board to fill a vacant seat. Burns is the President and CEO of Canton-based, Ray Burns and Sons Trucking, Inc. He has been part of the family business for over 45 years. He is a certified flight instructor at the Massena International Airport at Richards Field. Burns resides in Waddington, NY. Mitch Marolf, currently Vice Chairman of the Board, became a volunteer for SeaComm in 2007 serving on the Supervisory Committee. He was appointed to the Board of Directors in 2008, filling a vacant seat. Marolf is retired after working a combined 48 years through P&C in Massena and Price Chopper Operating Company Incorperated. He is a graduate of Lowville Academy and attended Hillsdale College, Hillsdale MI. Marolf resides in Louisville, NY.
Scott A. Wilson, who was recently appointed to fill a vacant seat, is the president and CEO of SeaComm. Serving in his position for over 15 years, SeaComm has grown $575 million in assets and experienced more than a 40% membership increase. He currently serves on the Nominating Committee for the National Association of Federal Credit Unions, Trustee on the St. Lawrence Power & Equipment Museum in Madrid, a member of the NYS Large Credit Union CEO Roundtable and serves on the finance committee of the St. Lawrence County Historical Association. Wilson earned a B.A. degree in 1991 from Siena College, Loudonville, NY. He resides in Louisville, NY.
If any member wishes to run for a vacancy, nominating petitions are available through Tammy Harrigan at SeaComm's 30 Stearns Street, Massena location. The petitions must be signed by one percent of the members, all 18 years of age or older. Petitons and pertinent paperwork must be returned to Ms. Harrigan at the 30 Stearns Street location by 5:00 p.m., April 6, 2023. If no petitions are filed for a vacancy, there will be no nomination from the floor or any election for that vacancy at the Annual Meeting.
A complete list of candidates will be posted in a conspicuous place in the credit union offices along with qualifications and biographical data on those nominated. The election, if required, shall be determined by plurality vote and shall be by ballot.
---
Please join us virtually!
SeaComm is a not-for-profit organization that is cooperatively owned by our members, the entire credit union benefits when our members actively participate in their ownership.
Join our live online video stream with other members, our Board of Directors, and the SeaComm leadership team as we report on the 2022 performance of our mutually-owned credit union and look ahead to the future.
For more info, visit seacomm.org
Page 7
Looking for a great place to work? We're Hiring!
Profit Sharing
Quarterly Incentives
Annual Bonuses
Paid Time Off
Paid Holidays
Health Insurance
Dental Insurance
Vision Plan
401k Plan & Match
Great Place to Work Certification™
Anniversary Bonus
Referral Bonus
and MUCH more!
Apply online or visit seacomm.org for more info!
---
Mobile Branch Updates
Easily Apply for a Loan
Update Contact Info
View Pending Transfers
Download Today
---
eZCard Alert Upgrade
Our eZCard alert system has been upgraded!
If you currently have alerts set for your SeaComm Visa® credit card, you'll now receive them in REAL TIME based on the authorization at each point-of-sale. In addition, you're now able to set new email alerts for transactions when your card is not present, during gas station authorizations or for online/ phone/ mail charges. You can also opt to get an alert anytime, and for any transaction type that occurs on your card.
If you haven't set up alerts, or want to adjust your current settings, just log into your NetTeller™ or Mobile Branch account and click on the "Credit Card" button to be directed to the eZCard site. From there, you can easily access the "Alerts" menu to set customized alerts that will help you to keep your account secure.
Page 8
Report of the President & Chief Executive Officer
Sixty Years nad Counting: We Are Still Committed to Our Roots
SeaComm will celebrate its 60th anniversary on June 6, 2023. This milestone provides us a concrete way to look back and appreciate all of the hard work and dedication that has been accomplished since those early days. It all started with a tool box (which is iconic for us today and can be seen in the lobbies of all our branches), $50 and a shared vision of then ten Chevrolet Foundry workers, who each wanted to improve the financial lives of not only themselves, but also their coworkers. Although our assets have grown from $8,641.38 to $775 million December 31, 2022, that vision is no less important today than it was back on June 6, 1963.
The ten men who signed our charter of incorporation were James G. Capell, Paul R. Catlin, James R. Ellis, Harold H. Guile, Earl M. Jackson, Carl L. MacDonald, Darrell Mills, Max M. Ryan, Frank E. Sequin and John Zakarauskas. Earl Jackson, the remaining charter member, is still an active member of the Credit Union today. He reminds me when we speak about those early days, how SeaComm has become so very much more than they had ever dreamed.
Even though the name has changed a number of times since the signing of the charter, that is a great testament to all those who have built upon the very foundation which he and those other men believed in.
This past fall, we lost our long-time Board Secretary, Gary B. Fuller, who served as a volunteer of the Credit Union from day one. In 2018 as part of our 55th anniversary celebration, the Board of Directors approved the naming of the SeaComm headquarters boardroom in honor of his dedicated service. His contributions to the growth of the credit union and his unwavering dedicated support made possible where we are today. He had been at the governance level from day one and, for nearly six decades, had proven himself as a guiding influence to ensure the credit union stayed true to its mission of taking care of people. Now this room stands in memory of him. He is gone, but will never be forgotten.
This past December, we celebrated the opening of our newest retail branch in Watertown, NY, and I had remarked at the grand opening even though, we no longer have that physical reminder of a GM plant in operation, it is no less important.
Today, we reflect on our Credit Union's history, as well as its future path through the most recent expansions into the counties of Clinton and Essex in NY, Grand Isle, Franklin and Chittenden in Vermont and most recently west into Jefferson and Lewis Counties, NY. As we continue to evolve and build upon the vision those employees at GM dreamed about, staying true to "People Helping People" we are truly humbled in what they decided to start building all those years ago. I know they would all be proud of what we have become and continue to do for our membership and the communities in which we do business.
Our Financial Position Today Continues to Remain Solid
Our financial position continues to remain solid. Year-end assets climbed in excess of $775 million. At the same time, our net operating expenses YTD ended at 1.80%, well below our goal of 3%. We finished the year with a net income of $7.2 million, garnering us more than $105 million in undivided earnings. Capital remains a key component to our financial health as it is necessary to maintain adequate financial reserves for potential loan losses and investments in our physical and technological infrastructure as our assets continue to grow. It ensures that we are able to withstand any economic uncertainty. Our risk-based capital of 25.11% is well above the 10% regulatory requirement.
Our financial strength continues to be nationally recognized. Weiss Ratings, the nation's leading independent provider of ratings and analyses of more than 19,000 financial institutions, including banks, credit unions, life and annuity insurers, and property and casualty insurers, gave us an "A-" rating. A ranking of "A-" is considered excellent, meaning SeaComm offers excellent financial security. SeaComm maintains a conservative stance in its business operations as evidenced by their strong equity base, superior asset quality, steady earnings and high liquidity. Weiss goes on to state that SeaComm has the resources necessary to deal with severe economic conditions. SeaComm is among an elite group of 614 credit unions nationwide representing the top 13% of the industry.
Page 9
Bauer Financial, an independent financial rating company, recently awarded us their Superior Five-Stars. They analyze the performance of U.S. Banks and Credit Unions. The star ratings classify each credit union based upon a complex formula which factors in relevant data including, but not limited to: capital, historical trends, loan delinquencies, differences in the book and market values of the investment portfolio, profitability, repossessed assets, reserves, charge-offs, regulatory compliance and asset quality. It has deemed SeaComm as safe, financially sound and we are operating well above their regulatory capital requirements.
Exceptional Service Is Our Top Priority
Service is a strategic goal set by our Board of Directors and one we work to exceed each and every day. One of the ways we gauge how we are doing is the use of our Quality Loop Survey. On a monthly basis, these random surveys are sent out to members who have conducted some sort of transaction at the Credit Union. This can be as simple as a balance inquiry to applying for a loan. Whatever the circumstance, we want feedback on how the member was treated and if we did everything necessary to make them feel valued. Scores range from 1 to 7. Our overall result for 2022 was 6.81.
At the end of each year, we calculate the overall average of every employee who received surveys on their delivery of service both externally and internally. The top ten are given the President's Award for Service Excellence.
In 2022 they were:
Rose LaPoint-Matthews, Senior Teller, Canton Branch
Taylor Thrasher, CCR, Call Center
Stephenie Curran, CCR, Call Center
Cherie Murray, Teller, Stearns Street Branch
Laurie French, Teller, Plattsburgh Branch
Tabitha Ladison, Team Lead, Payment Operations
Donna Deruchia, Call Center Manager
Sarah Mitchell, AVP, Risk Department
Melissa Cree, Core Specialist I, Information Systems
Neary McCarthy, Accounting Specialist

This is the 10th year in a row for Rose LaPoint-Matthews, of our Canton Branch, who has been consistently at the top for providing exceptional service. We are extremely proud of these individuals and the work all of our employees perform routinely in delivering remarkable member service
For the third time, a branch was given an award for the top Quality Loop overall average. This year, the Ogdensburg Branch, with an overall score of 6.93 out of a possible 7, collected the top honor. Congratulations to Liz LeValley, Branch Manager and her entire team.
What Can We Expect to Happen Next?
We are pleased to announce that we have signed an agreement with St. Lawrence FCU, Ogdensburg, NY, to merge into us. In an effort to move this forward, we have been working with their CEO Todd Mashaw and Board of Directors since last fall. Both Boards of Directors voted to approve the merger. We have completed a rigorous due diligence process. The merger will require regulatory approval and a St. Lawrence member vote which is expected to take place this summer.
Under the terms of the agreement, one (1) St. Lawrence Board Director will join the SeaComm Board. There will also be a three person advisory committee formed from the current St. Lawrence Board to provide advice and counsel on the overall effect of the merger.
St. Lawrence's mission and values are succinctly aligned with ours and we will only strengthen us even more as we move forward together. We will continue to keep you updated as the process progresses.
On behalf of the Board of Directors, management and staff I would like to thank our 52,977 members who have made SeaComm what it is today and for allowing us to continue to serve your financial needs for nearly six decades.
We look forward to working together well into the future.
Respectfully submitted,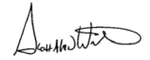 Scott A. Wilson
President and Chief Executive Officer

Follow him on Twitter, Instagram, and Facebook! @SeaCommCEO
---
Listen to Scott's most recent podcasts for the latest financial news and updates! Find it online at www.seacomm.org.
TALK WITH SCOTT WILSON
Once per quarter, the President/ CEO will come to you! Join him at the branch locations listed.
Watertown | April 6
Essex, VT | June 22
All sessions will run 11:00am to noon.
Page 10
Business Spotlight
In support of local business members, SeaComm highlights small business owner stories in the quarterly business newsletter called "Your Bottom Line." Here are the recaps of the third and fourth quarters of 2022:
---
Parkway Express
"In order for your employees to take care of your customers, you have to take care of them as well."
While traveling through the North Country, you have undoubtedly found yourself needing to refuel your vehicle, yourself, or both; therefore, it is likely that you may have been a patron at a Parkway Express convenience store along the way.
Parkway was established by Schiel Wood, Greg Wood, Wade Wood and Gerald McDonald, who were all born and raised in St. Lawrence County. The Parkway team knew they wanted to be self-employed and when the opportunity presented itself, they jumped at the chance to purchase the former Agway building in Ogdensburg. From there, the Parkway enterprise came to life. The team opened their first convenience store on September 1, 1988.
Parkway has since grown to now include 7 stores with the 8th location scheduled to open in the spring.
In discussing the company's strategy, Schiel mentions their number one focus is to "take care of their customers in the best way possible." The "customer experience" at Parkway, is key to attracting people and ensuring they return. In order to do this, Parkway employs approximately 150 full and part-time staff throughout their multiple locations. Another important objective, per Schiel, is taking care of their employees. Parkway has a great retirement plan, multiple health care packages and growth opportunities. "In order for your employees to take care of your customers, you have to take care of them as well," he emphasized. Having a good work culture and maintaining a happy work environment directly impacts the desired service Parkway provides to its customers. Their goal is to have bright and clean stores, with a team of friendly staff prepared to assist.
When it comes to their relationship with SeaComm, Parkway has been a proud member for nearly 20 years. "SeaComm does a great job taking care of us. They've helped us grow as well," he stated. Schiel, Greg, Wade and Gerald have worked closely with SeaComm's Member Business Lending team and stated, "We appreciate everything SeaComm does for us."
On your next road trip through the North Country, make it a point to visit one of the various Parkway locations and experience the outstanding service for yourself.
---
The Pines Tap & Table
"98% of our menu is made in house, from scratch. We work hard and take a lot of pride in what we do here."
If you happen to find yourself looking for a place to eat, nestled amongst the trees in the town of Malone, NY, try The Pines Tap and Table! Here you'll find a diverse menu, friendly faces, and an ambiance that is inviting and comfortable. If those are things you look for in a restaurant, The Pines should be on your list.
The Pines was opened in 1988 as a bar by Steve and Cheryl Fitzpatrick, and quickly became well known to locals. In 2019 the establishment was purchased by Monica Beebe, her son Chris and his wife, Jenni. The new family owners turned The Pines into a full service restaurant and bar. With daily specials and a friendly staff, The Pines is popular with locals and a fun find for out-of-towners. "98% of our menu is made in house, from scratch," said Chris. "We work hard and take a lot of pride in what we do here."
With an extensive menu, there is something for everyone at The Pines. "Out of the burgers, I think our number one is definitely our Bark Burger," says Chris. "It's got a slightly spicy mayo on it, cheese, bacon, and onions." As for pizza, "I'd go with the garlic, that one is good any time of the week." However, it's not just casual food and bar bites at The Pines, as the restaurant also offers finer cuisine. "We do phenomenal steak, we have a lobster ravioli, and we have a few more high-end dishes too," added Monica. The menu also includes salads, in-house roasted pork sliders, homemade chips with dip, and much more.
The Pines hosts a seasonal Sunday Brunch, from September through Mother's Day, and the inspiration for it came from their own experiences. "When Jenni and I lived in Miami, the restaurant I was running down there did a solid brunch service," said Chris.
As a local business, The Pines has great appreciation for its patrons and has embraced community involvement. "I grew up in Malone, and I remember playing sports and doing various events throughout the community that were sponsored by businesses around town," said Chris. "That was one of the main things we wanted to do."
When it comes to their business relationship with SeaComm, Monica said, "I love SeaComm, I've been a member for 30 plus years."
Visit The Pines Tap & Table at: 135 Bare Hill Rd in Malone, NY. Find out more at thepinestapandtable.com or follow The Pines on Facebook @thepinesmalone
Let us spotlight your business!
We are proud of our business members and want to share your story! Contact Jerry Manor for more information: 800-764-0566 / jmanor@seacomm.org
Page 11
Donations & Community Outreach
Plattsburgh YMCA
We were thrilled to support the new YMCA in Plattsburgh by gifting a $50,000 donation to the renovation of the former CVPH Wellness Center on New York Road. The Plattsburgh YMCA's plan to create a state-of-the-art health and wellness facility is moving forward and the support of the local credit union is welcomed with gratitude, according to Justin Ihne, CEO of the Plattsburgh YMCA. The New Plattsburgh YMCA plans include aquatics, fitness, and child-watch areas, community-connection opportunities and more!
Pictured from left are Plattsburgh YMCA Chief Executive Officer Justin Ihne and SeaComm President and Chief Executive Officer Scott A. Wilson.
Homeward Bound Adirondacks
We were honored to contribute $10,000 in support of Homeward Bound Adirondacks. The funds were used to assist in the organization's Capital Campaign, with a focus on building structures, specifically individual cabins needed to provide weekend retreats for Veterans. The goal of the retreats is to address the Post Traumatic Stress Disorder (PTSD) experienced by a large number of Veterans. The retreats include outdoor activities, team building, and equine assisted PTSD work provided at no cost to Veterans or their families.
Pictured from left are Homeward Bound Adirondacks Executive Director Valerie Ainsworth and SeaComm President and Chief Executive Officer Scott A. Wilson.
Malone Recreation Foundation
We were happy to donate $100,000 to the Malone Recreation Foundation. The funds will be used to support the continuing improvements to the Malone Memorial Recreational Park, which will include the completion of a community swimming pool and splash pad. Once complete, the new pool will be a welcome addition for everyone in the North Country who enjoys the rec park.
Pictured (l to r): SeaComm Branch Manager Christine Marshall, Malone Recreation Foundation Member Wayne Walbridge, SeaComm Board Director Wayne Duso, Malone Rec Park Commission Chair Person Jay Perras, SeaComm Assistant Branch Manager Secilley Shipman, Malone Rec Park Co-Director Jennifer Hathaway, Malone Recreation Foundation Director Dr. Gerald Cahill, SeaComm Financial Service Assistant Nicole Mallette, Senior Teller Carla Mitchell, and Financial Service Representative Megan Smith.
In 2022, SeaComm contributed more than $377,000 in donations and sponsorships. This included donations to the foundations of Samaritan Medical Center and St. Lawrence Health System.
Page 12
2023 SeaComm Scholarships | Up to $500!
Shirley J. Eagles Scholarship applications will be available at SeaComm.org beginning March 1, 2023. Application submission deadline will be Monday, May 1, 2023 by 5:00 p.m.
If you are a parent or legal guardian of a graduating, college-bound high school senior and have an account with the credit union, or your child has an account with the credit union, we welcome him or her to apply!
SeaComm will be awarding $500 scholarships to ten (10) students. We wish all of our applicants the best of luck! Please visit seacomm.org for further qualifying instructions and to download the scholarship application on or after March 1, 2022. If you have any questions, please contact our call center at (800) 764-0566 to inquire.
---
Summer Business Scholarship applications will be available at SeaComm.org beginning March 3, 2023. Application submission deadline will be Friday, April 3, 2023 by 5:00 p.m.
Up to $500 will be awarded to five students who rise to the top with their business idea. Each student will be required to provide a business plan, proposed expenses and an overview at the end of the program. If the applicant advances to the final round, he/she will be expected to prepare and participate in a Zoom presentation to the Business Scholarship Committee before the final selection has been made.
The goal of this scholarship is to promote entrepreneurship with young people throughout our communities. Please visit seacomm.org for further qualifying instructions and to download the scholarship application on or after March 3, 2022. If you have any questions, please contact our call center at (800) 764-0566 to inquire.
---
Malone Legacy Business Award
We were honored to have received the 2022 Legacy Business Award from the Malone Chamber of Commerce. This is truly a testament to our dedication in providing our members, exceptional financial service within all of the communities we have served for nearly 60 years.
The staff from our Malone branch accepted the award on behalf of the credit union during the Chamber's Annual Dinner Meeting on November 18, 2022.
Thank you to all of our members who have played a vital role in helping us achieve this very special recognition.
Page 13
Pay-It-Forward Program
Performing Random Acts of Kindness Since 2017
In September we visited both Kaneb Orchard in Massena and Prairie's Orchard in Malone where we provided apple cider donuts and a warm greeting to their patrons. We also gave reusable grocery bags, phone fans, sunglasses, and reusable straws!
Pictured (l to r) from SeaComm are Financial Service Assistant, Nicole Mallette and Business Development Manager, Jerry Manor.
---
In October, we covered the cost of ghost tours with Greater Adirondack Ghost & Tour Company in Plattsburgh for more than 120 people. Each individual also received glow sticks, complimentary donuts, cider and Halloween candy.
Pictured (l to r) from SeaComm are Financial Service Representative Jamie Rosney, Plattsburgh Branch Manager Melissa Comer, Greater Adirondack Ghost & Tour Company Owner Matt Boire, and SeaComm AVP of Retail Operations & Regional Manager Yvonne Alterie.
---
In November, a large supply of new books for the Flower Memorial Library in Watertown was provided. The books were distributed among three "little free libraries" in the city, which encourages literacy for children and teens who live in neighborhoods where access to the library may be limited.
Pictured (l to r) are Flower Memorial Librarians Amanda Tehonica, Jamie Sloan, SeaComm Interim Branch Manager Jess Roach, and SeaComm Marketing Communications Specialist Dave Cohen.
---
SmartLine Enhancements
Managing your finances has never been so easy!
Call 800-764-0566 for 24/7 Account Management Options
Check Balance
Transfer Funds
Account History
Loan Information
Card Management
& more!
Page 14
Feeling Lucky? Are YOU our next winner?
Social Media Sweepstakes
Congratulations are in order for our "Chilly Challenge" sweepstakes winner...Katherine Barkley!
She correctly answered all of the trivia questions about our Weekly Wave Blog back in December and walked away with a $250 prize.
MAKE SURE TO "LIKE""AND FOLLOW SEACOMM ON SOCIAL MEDIA TO STAY IN-THE-KNOW ON OUR LATEST SWEEPSTAKES AND GIVEAWAYS.
---
Exclusively for our TOP FANS on Facebook!
Our DIAMOND CLUB giveaways are designed exclusively for our Top Fans on Facebook. Each month, we give away one prize to one lucky person...valued at up to $100! You MUST be a SeaComm member & Top Fan on our Facebook page to be eligible to win the prize, and our Diamond Club Giveaway is typically only visible to Top Fans. Not a Top Fan? Be sure to interact with our Facebook page often so you can earn a Top Fan badge and have a chance to win great prizes!
Our "50 for Your Feedback Thursday" sweepstakes also gives you a chance to win $50, each week! For a chance to win, make sure to "like" the "50 for Your Feedback Thursday" Facebook post and comment. You must also be a SeaComm member to be eligible to win the prize.
---
SeaComm will be closed...
Memorial Day - Saturday, May 27th & Monday, May 29th
Juneteenth - Monday, June 19th
Independence Day - Tuesday, July 4th
Labor Day - Saturday, Sept. 2 & Monday, Sept. 4
Save the date!
Page 15
Financials
Click here to view the Income Statement, as printed in the newsletter.
Click here to view the Statement of Condition, as printed in the newsletter.
Page 16
Brain Teaser Answer: Post Office
SeaComm
30 Stearns St
Massena, NY 13662
SmartLine: (315) 769-5821 or 1 (866) 769-5821
Website/NetTeller™: www.seacomm.org
Locations
Headquarters
30 Stearns Street
Massena, NY 13662
(315) 764-0566
Fax: (315) 764-0152
Monday-Thursday 8am-5pm
Friday 8am-6pm
Saturday 9am-noon
Drive-up opens:
Mon-Fri. 7:30am; Sat. 8:30am
Potsdam Branch
6 Sisson Street
Potsdam, NY 13676
(315) 764-0566
Fax: (315) 265-1456
Monday-Thursday 8am-5pm
Friday 8am-6pm
Saturday 9am-noon
Drive-up opens:
Mon-Fri. 8am; Sat. 8:30am
Malone Branch
3349 Route 11
Malone, NY 12953
(315) 764-0566
Fax: (518) 483-7751
Monday-Thursday 8am-5pm
Friday 8am-6pm
Saturday 9am-noon
Drive-up opens:
Mon-Fri. 8am; Sat. 8:30am
Canton Branch
101 East Main Street
Canton, NY 13617
(315) 764-0566
Fax: (315) 379-9809
Monday-Thursday 8am-5pm
Friday 8am-6pm
Saturday 9am-noon
Drive-up opens:
Mon-Fri. 7:30am; Sat. 8:30am
Ogdensburg Branch
3001 Ford Street Extension
Ogdensburg, NY 13669
(315) 764-0566
Fax: (315) 394-0449
Monday-Thursday 8am-5pm
Friday 8am-6pm
Saturday Closed
Plattsburgh Branch
139 Smithfield Blvd
Plattsburgh, NY 12901
(315) 764-0566
Fax: (518) 324-0567
Monday-Thursday 8am-5pm
Friday 8am-6pm
Saturday 9am-noon
Drive-up opens:
Mon-Fri. 8am; Sat. 8:30am
South Burlington Branch
1680 Shelburne Road
South Burlington, VT 05403
(315) 764-0566
Fax: (802) 497-2569
Monday-Thursday 8am-5pm
Friday 8am-6pm
Saturday Closed
Essex Branch
25 Carmicheal Street
Essex, VT 05452
(315) 764-0566
Fax: (802) 764-9221
Monday-Thursday 8am-5pm
Friday 8am-6pm
Saturday Closed
Watertown Branch
20565 State Route 3
Watertown, VT 13601
(315) 764-0566
Fax: (315) 782-6930
Monday-Thursday 8am-5pm
Friday 8am-6pm
Saturday Closed
This publication does not constitute legal, accounting or other professional advice. Although it is intended to be accurate, neither the publisher nor any other party assumes liability for loss or damage due to reliance on this material.
©2020 SeaComm Federal Credit Union