SeaComm Advisor Text Version
SeaComm Advisor Newsletter
Spring/Summer Edition 2022
Cover Page
The Advisor
Enhanced Smartline Coming Soon!
In this edition:
Smartline Enhancement
2022 Homebuyer Dream Program
President's Report
Watertown Branch Construction
Scholarship Opportunities
Annual Meeting Announcement
Page 2
SMARTLine Enhancements... coming soon!
We are excited to roll out new enhancements to our existing SMARTLine service to help improve the digital experience for our members! Currently, this service provides an audio response system that connects you to your SeaComm account.
Once the enhancements are complete, SMARTLine will enable SeaComm members to do a number of different types of transactions 24/7. The service will be managed by our Call Center, whereby a caller can interact using voice recognition to request a balance, transfer funds or make a loan payment. Members will also have the ability to utilize a chat function on the SeaComm website to access the same information.
This new service will be available to SeaComm members 24 hours a day...7 days a week!
The objective of this enhanced platform is to automate our members' requests to ensure efficient service in a manner that adheres to our procedure and standards. The enhanced SMARTLine will offer both call requests for inbound calls and chat requests originating from the website.
Enhanced SMARTLine will be available to members by Summer 2022!
Check our Facebook page and website for future updates and information on this exciting new service!
Page 3
The American Dream begins at your Credit Union!
The dream of homeownership begins by contacting your credit union. We offer a wide range of home loan options to help meet your specific needs and a dedicated loan officer to walk you through all the details. We will help you determine what you qualify for and hold your hand throughout the process.
We are dedicated to serving our members with the utmost integrity and helping each of you reach your financial objectives. Our home loan options are just one of many ways we can serve you best.
Visit us online or give us a call today and make your dreams come true.
In partnership with... CU Members Mortgage and OwnersChoice
---
The 2022 Homebuyer Dream Program® (HDP) Round is scheduled to open on March 21, 2022 through August 26, 2022. The HDP will grant up to $9,500 towards down payment and closing cost assistance to eligible first-time homebuyers who are purchasing a home through an approved lender, such as SeaComm. To qualify, individuals must have full time employment of 32+ hours a week, and earn less than the median income.
Have questions? Give us a call - we are happy to help!
---
Have you checked your pre-approved offers?
As a SeaComm member, you have the ULTIMATE borrowing power with our loan pre-approval program, LoanEngine™. This program gives our members the ability to view and accept loan offers without having to come into a branch or fill out an application. Every 60 days, qualified members may receive prescreened offerings on up to seven loan products, including: New & Used Auto; Auto Refinance; Visa® Platinum Credit Cards, Small RV; Consolidation Loans; and/or Personal Loans.
If you qualify for a pre-approved offer, you'll be presented with it through the SeaComm Mobile App, NetTeller™, email, and/or letter in the mail! You'll have the ability to accept it immediately by following the prompts, or by contacting our call center at (800) 764-0566.
---
Friendly Reminder
Members entering any of our New York branch locations must continue to practice social distancing and wear a mask if unvaccinated.
Those visiting one of our Vermont branch locations must still wear a mask, regardless of vaccination status as per state regulations.
Thank you for your understanding.
---
Fee Schedule Changes:
The 2022 fee schedule can be viewed at seacomm.org.
Fees are immediate for new membership and effective January 1, 2022 for existing members.
All fees are subject to change as the economy dictates.
Page 4
Puzzle Zone
Brain Teaser:
Q: What five letter word has only "one" left when two letters are removed?
Turn to page 16 for answer.
---
Why can't you trust an atom?
...because they make up literally everything!
---
Warm up to a great rate!
Auto loans as low as 1.99% APR*
Warm up to a great rate by financing a brand new or "new-to-you" vehicle with SeaComm!
For a limited time, we're offering auto loan rates as low as 1.99% APR*. Apply today in-person at any of our branches; through our mobile app; online at seacomm.org; or give us a call at (800) 764-0566. Let us put you in the driver's seat!
Looking for even lower monthly payments? Be sure to inquire about our special rates available on our DrivingSense™ program!
*APR=Annual Percentage Rate. Rate shown is based on a FICO score of 730 or higher with an automatic Member Rewards discount of 1.5% and a 24 month term.. The automatic 1.5% discount will be given on all FICO scores of 680 or higher with a max loan term of 72 months. No furtherdiscount can be applied. A FICO score of 679 or lower may qualify you for Member Rewards not to exceed a 1% discount on your best rate. A member rate may vary based on individual credit worthiness. Sample estimated payment of a $25,000 loan at 2.74% APR may be $446.33 for 60 months. This payment does notinclude insurances. If opting for a DrivingSense™ product, an adjustment of .50% will be added to your best rate. Additional terms and conditions may apply. This offer is valid through 3/31/2022.
---
Do you follow the Weekly Wave SeaComm Blog?
Recent articles:
4 Reasons to Create and Stick to a Budget
5 Products That Are Hard to Find in 2022
How to Avoid Tax Return Scams
Subscribe at www.seacommblog.com
Page 5
New Hire & Internal Promotions
Sarah Mitchell of Massena is now the Assistant Vice President of Risk Management, based at the credit union's headquarters. Sarah began her career with SeaComm in 2015, and most recently served as Risk Manager. Sarah earned her bachelor's degree from the University of Vermont in Burlington, and completed her certification in compliance through NAFCU, which has designated Mitchell as a Certified Compliance Officer (NCCO). In her new position, Sarah will continue to oversee the Risk Management department as well as Payment Operations.
Wendy Vatter of Brasher Falls has moved into the role of Assistant Vice President of Human Resources. Wendy joined SeaComm in 2013, and has served in the positions of Human Resources Specialist, Senior Human Resources Specialist, and Human Resources Manager. Wendy studied at Mater Dei College where she earned an associate degree in business management. In her new role, Wendy oversees the human resources functions of the organization.
Tyler LeBoeuf of Massena has been promoted to Marketing Communications Manager at the credit union's headquarters. Tyler began his career with SeaComm in 2013, and previously served as Marketing Communications Specialist. In his new position, Tyler manages the daily operations of the marketing department, including the credit union's Pay-It-Forward Program. Tyler holds an associate degree from SUNY Genesee Community College in Batavia.
Tara Cusworth of Massena is now the Mortgage Manager, based at the credit union's headquarters. Tara has been with the credit union since 2008, and most recently served as Mortgage Loan Officer. In her new role, Tara oversees the daily operations of the mortgage department, and reports directly to the Assistant Vice President of Loan Operations.
Chantel Johnston of Canton has been promoted to the position of Senior Marketing Multimedia Specialist. Chantel has been with SeaComm since 2012, and previously served as Marketing Multimedia Specialist. In her new role, Chantel will continue to oversee the credit union's website and social media platforms. Chantel holds associate degrees from North Country Community College and SUNY Canton.
Brian Mullen of Massena has been hired as the Indirect Dealer Relationship Manager at the credit union's headquarters. Mullen comes to SeaComm with more than four years' experience in the credit union industry, and has held numerous positions in the financial sector. In his new role, Mullen oversees the daily operations of the Indirect Lending department, as well as managing relationships with local dealerships. Mullen recently relocated from Watertown, NY, and attended High School in Dallas, PA.
"We have an extremely dedicated talent pool at the Credit Union and we absolutely value the opportunity of promoting internally," says Scott A. Wilson, President & Chief Executive Officer. "This affords us the ability, as we continue to grow, to move experienced key staff into positions of management within the organization," he adds.
Congratulations to all!
Page 6
2022 Annual Meeting
The Annual Meeting of the members of SeaComm Federal Credit Union will be hosted online on Tuesday, May 17, 2022 at 7:00 p.m. A Zoom virtual meeting link will be provided to all registrants prior to the meeting. As is customary, Finance, Directors, Supervisory Committee and President & Chief Executive Officer will present reports for 2021.
There are two vacancies for the Board of Directors. The nominees are Patricia Dodge and Thomas Hannan.
Patricia Dodge became a volunteer for the credit union in 1975, as a member of the Credit Committee. She served on that committee from 1975-1985. From 1985 to present date, Patricia has been an active member of the Board of Directors, having served as Treasurer and Chairperson. Patricia and her husband are retired and reside in Massena. Thomas Hannan, who currently was appointed to the Board of Directors filling a vacant seat, has served on the Supervisory Committee for the last eleven years, most recently as Chair. He is a 1974 graduate of Ogdensburg Free Academy and a 1978 graduate of LeMoyne College, Syracuse NY, with a Bachelor of Science Degree in Accounting. Thomas retired as Finance and Regulatory Manager from St. Lawrence Gas Company, Inc., (presently Liberty Utilities) with 35 years of experience.
If any member wishes to run for a vacancy, nominating petitions and instructions are available through Tammy Harrigan at SeaComm's 30 Stearns Street, Massena location. The petitions must be signed by one percent of the members, all 18 years of age or older. Petitions and pertinent paperwork must be returned to Ms. Harrigan at the 30 Stearns Street location by 5:00 p.m., April 7, 2022. If no petitions are filed for a vacancy, there will be no nominations from the floor, or any election for that vacancy at the Annual Meeting.
A complete list of candidates will be posted in a conspicuous place in the credit union offices along with qualifications and biographical data on those nominated. The election, if required, shall be determined by plurality vote and shall be by ballot.
Nominating Committee Selection: Patricia Dodge & Thomas Hannan
---
Please join us virtually!
SeaComm is a not-for-profit organization that is cooperatively owned by our members, the entire credit union benefits when our members actively participate in their ownership.
As a way to ensure the health and safety of our staff, members and their families, and that of our growing charter area, we have elected to virtually host our annual meeting as we move forward. Join our live online video stream with other members, our Board of Directors, and the SeaComm leadership team as we report on the 2021 performance of our mutually-owned credit union and look ahead to the future.
Board of Directors:
Myron Burns / Chairman
Mitch Marolf / Vice Chairman
Gary Fuller / Secretary
Wayne Duso / Treasurer
Patricia Dodge / Director
Robert Santamoor / Director
Thomas Hannan / Director
Keith Edwards / Director Emeritus
Supervisory Committee
Thomas Sullivan / Chairman
Patrick Facteau / Secretary
Thomas Latinville / Member
Umesh Kumar / Member
Corey Decillis / Member
Page 7
The Pros and Cons of Early Retirement Plan Rollovers
Should you withdraw and reinvest your retirement plan money while you are still on the job?
Did you know you may be able to take your 401(k), 403(b), or 457 plan and roll it into another type of retirement account while you are still working? Let's look at how these rollovers can happen and the pros and cons of making them.
To start, some basics. Distributions from 401(k) plans and most other employer-sponsored retirement plans are taxed as ordinary income, and if you take one before age 59½, a 10% federal income tax penalty commonly applies. In addition, 20% of the withdrawn amount is withheld for tax purposes. Generally, once you reach age 72, you must begin taking required minimum distributions.
Now, the fine print. You may be able to take a distribution from your qualified, employer-sponsored retirement plan while still working, via an in-service non-hardship withdrawal. This is done by arranging a direct rollover of these assets to an Individual Retirement Account (IRA) in order to potentially avoid both the 10% penalty and the 20% tax withholding in the process. It's important to note that this option is only available if allowed by your employer. It may be smart to speak to your financial professional before making any changes.
Generally, distributions from traditional IRAs must begin once you reach age 72. The money distributed to you is taxed as ordinary income. When such distributions are taken before age 59½, they may be subject to a 10% federal income tax penalty.
The criteria for making in-service non-hardship withdrawals can vary. Some workplace retirement plans simply prohibit them. Others permit them when you have been on the job for at least five years or when assets in your plan have accumulated for at least two years or you are 100% vested in your account.
Weigh the pros and cons. Who knows if your reinvested assets will perform better in an IRA than they did in your company's retirement plan? Only time will tell. Right now, you can put up to $7,000 into an IRA, annually, if you are 50 or older. The limit on annual additions, however, is much more impressive at $58,000 for 2021. Lastly, if your employer matches your retirement plan contributions, getting out of the plan may mean losing future matches.
This material was prepared by MarketingPro, Inc., and does not necessarily represent the views of the presenting party, nor their affiliates. This information has been derived from sources believed to be accurate. Please note - investing involves risk, and past performance is no guarantee of future results. The publisher is not engaged in rendering legal, accounting or other professional services. If assistance is needed, the reader is advised to engage the services of a competent professional. This information should not be construed as investment, tax or legal advice and may not be relied on for the purpose of avoiding any Federal tax penalty. This is neither a solicitation nor recommendation to purchase or sell any investment or insurance product or service, and should not be relied upon as such. All indices are unmanaged and are not illustrative of any particular investment.
Securities sold, advisory services offered through CUNA Brokerage Services, Inc. (CBSI), member FINRA/SIPC , a registered broker/dealer and investment advisor. CBSI is under contract with the financial institution to make securities available to members. Not NCUA/NCUSIF/FDIC insured, May Lose Value, No Financial Institution Guarantee. Not a deposit of any financial institution. CUNA Brokerage Services, Inc., is a registered broker/dealer in all fifty states of the United States of America. FR-4169205.1-0122-0224
Citations
IRS.gov, March 3, 2021
IRS.gov, March 3, 2021
IRS.gov, March 3, 2021
Take Advantage of SeaComm's Personal Financial Advisor Services!
Mathew Hastings
Personal Financial Advisor

Office: 315-764-0566 ext. 555
Toll Free: 800-764-0566 ext. 555
Mobile: 315-296-5188
Email: Mathew.Hastings@cunamutual.com
Location: Massena
David C. Brown
Personal Financial Advisor

Office: 315-764-0566 ext. 804
Toll Free: 800-764-0566 ext. 804
Email: David.C.Brown@cunamutual.com
Locations: Plattsburgh, NY, South Burlington & Essex, VT
---
Keith Edwards Retires From SeaComm Board of Directors
We would like to congratulate Keith Edwards on his well-deserved retirement from the SeaComm Board of Directors, effective December 13, 2021. In his many years on the board he has served as treasurer and director. He has also volunteered his time to various committees since 1994.
When it comes to his experience on the Board of Directors, Keith says, "I enjoyed being on the board, it was very educational." As a board member, Keith played a key role in ensuring the finances of the credit union were handled properly, as well as providing guidance for the general direction of SeaComm while keeping the members' best interest a priority.
Throughout his time with SeaComm, he has watched the credit union grow to nine branches across Northern New York and Vermont. "You cannot deny the growth of the credit union, it is fantastic," says Keith. When asked what advice he would give to a new potential board member, he says "Be a good listener...learn as you go along and learn how it functions. I would encourage anyone who is interested in becoming a SeaComm Board Member, to get involved." For his years of dedicated service, the Chairman of the Board of Directors, Myron Burns, recently honored Keith as Director Emeritus of SeaComm Federal Credit Union.
Thank you for your service to the credit union!
Page 8
Report from the President & Chief Executive Officer
Exceptional Service is Our Top Priority
Service is a strategic goal set by our Board of Directors and one we work to exceed each and every day. One of the ways we gauge how we are doing is the use of our Quality Loop Survey. On a monthly basis, these random surveys are sent out to members who have conducted some sort of transaction at the Credit Union. This can be as simple as a balance inquiry to applying for a loan. Whatever the circumstance, we want feedback on how the member was treated and if we did everything necessary to make them feel valued. Scores range from 1 to 7. Our overall result for 2021 was 6.81.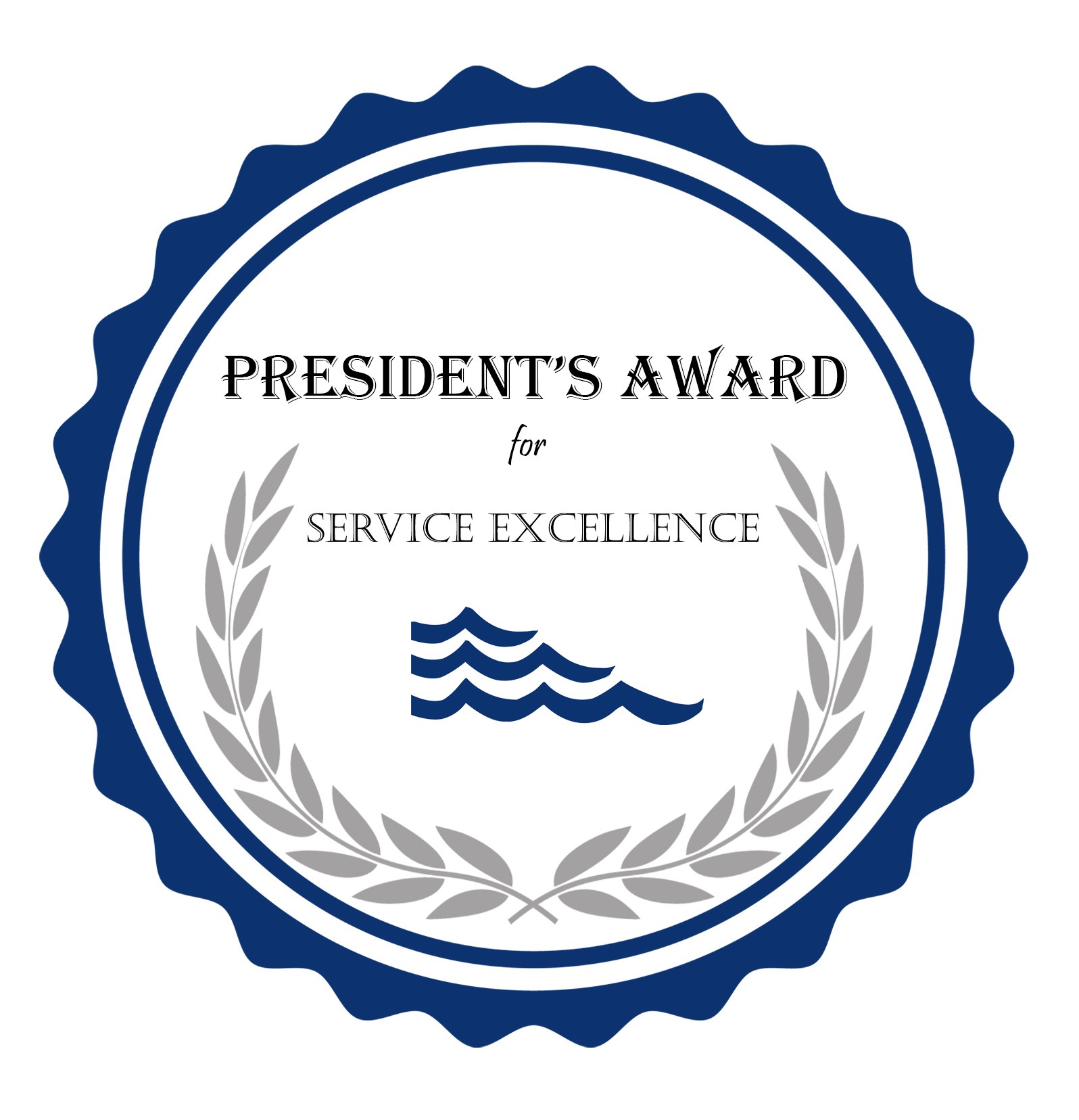 At the end of each year, we calculate the overall average of every employee who received surveys on their delivery of service both externally and internally. The top ten are given the President's Award for Service Excellence. In 2021 they were:
Rose LaPoint-Matthews, Senior Teller, Canton Branch
Lily Pomainville, FSA, Canton Branch
MacKenzie Perkins, FSR/Teller, Stearns Street Branch
Carla Mitchell, Senior Teller, Malone Branch
Vanessa Planty, CCR, Call Center
Katie Seidel, Payment Operations Representative, Payment Operations
Noah McCarthy, Help Desk Technician, Information Systems
Audra LaShomb, EFT/ACH Specialist, Payment Operations
Maggie Wilkins, Payment Operations Manager
Ashley Conway, Lending Operations Representative, Risk Management
This is the ninth year in a row for Rose LaPoint-Matthews of our Canton Branch, who has been consistently at the top for exceptional service. We are extremely proud of these individuals and the work all of our employees perform with their consistency in delivering exceptional member service.
For the second time, a branch was given an award for the top Quality Loop overall average. This was a new category in 2020 and was awarded to our Plattsburgh Branch that year. This year, the Canton Branch with an overall score of 6.92 out of 7 took the top honor. Congratulations to Barb Bessette, Branch Manager and her entire team.
We are extremely proud of all these individuals and the work all of our employees perform and their consistency in delivering exceptional member service. All were recognized for their high achievement in this area with their names on a permanent plaque, an appreciation certificate, gift and a lunch.
Keeping Engaged with Staff is Key
We absolutely know why SeaComm is so successful. We have a talented, smart, hard-working staff, which takes great pride in their work of serving our members. We do have high expectations and are committed to maintaining that standard, moreover, we are incredibly fortunate to have dedicated employees who live our service values.
To ensure we are keeping engaged with our staff, we have participated for the last eleven years with an employee engagement survey. For the first ten, Best Companies to Work for in NY and most recently the Great Place to Work. The feedback, which is provided by our staff, give us the ability to talk about areas, whereby as an employer we can improve, whether it is in the area of training, benefits or communication. This is an ongoing dialogue that occurs between each survey, amongst our staff, managers, senior management and board.
Financial Strength
Our financial position continues to remain solid. Year-end assets climbed in excess of $759 million, an annual growth of 13% from year-end December 31, 2020. At the same time, our net operating expenses YTD were at 1.53%, well below our goal of 3%. We finished the year with a net income of $7.3 million, garnering us more than $101 million in total equity to date. Capital remains a key component to our financial health as it is necessary to maintain adequate financial reserves for loan losses as our assets continue to grow. It ensures that we are able to withstand any uncertainty. A new risk-based capital requirement, which we have implemented, is required of us as a large complex credit union starting this year.

Our financial strength continues to be nationally recognized. Weiss Ratings, the nation's leading independent provider of ratings and analyses of more than 19,000 financial institutions, including banks, credit unions, life and annuity insurers, and property and casualty insurers, gave us an "A" rating. A ranking of "A" is considered excellent, meaning SeaComm offers excellent financial security. SeaComm maintains a conservative stance in its business operations as evidenced by their strong equity base, superior asset quality, steady earnings and high liquidity. Weiss goes on to state that SeaComm has the resources necessary to deal with severe economic conditions. SeaComm is among an elite group of 660 credit unions nationwide representing the top 13% of the industry.
Page 9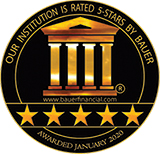 BauerFinancial, an independent rating company, recently awarded us their Superior Five-Stars. They analyze the performance of U.S. Banks and Credit Unions. The star ratings classify each credit union based upon a complex formula which factors in relevant data including, but not limited to: capital, historical trends, loan delinquencies, differences in the book and market values of the investment portfolio, profitability, repossessed assets, reserves, charge-offs, regulatory compliance and asset quality.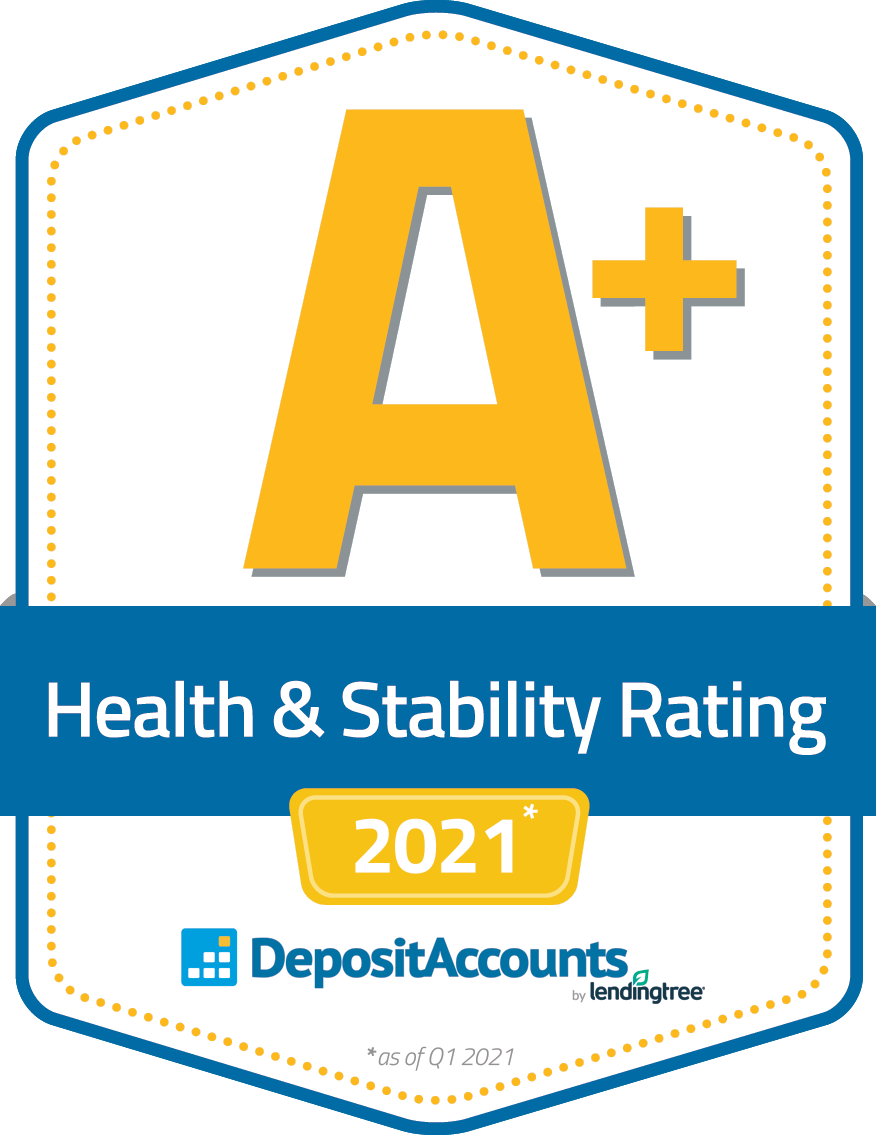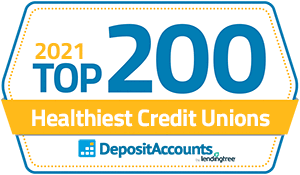 It has deemed SeaComm as safe, financially sound and we are operating well above their regulatory capital requirements.
DepositAccounts also gave us an A+ rating for FY21; one of the highest health grades given out and placing us in the top 200 healthiest credit unions in the U.S.
New Branch in Watertown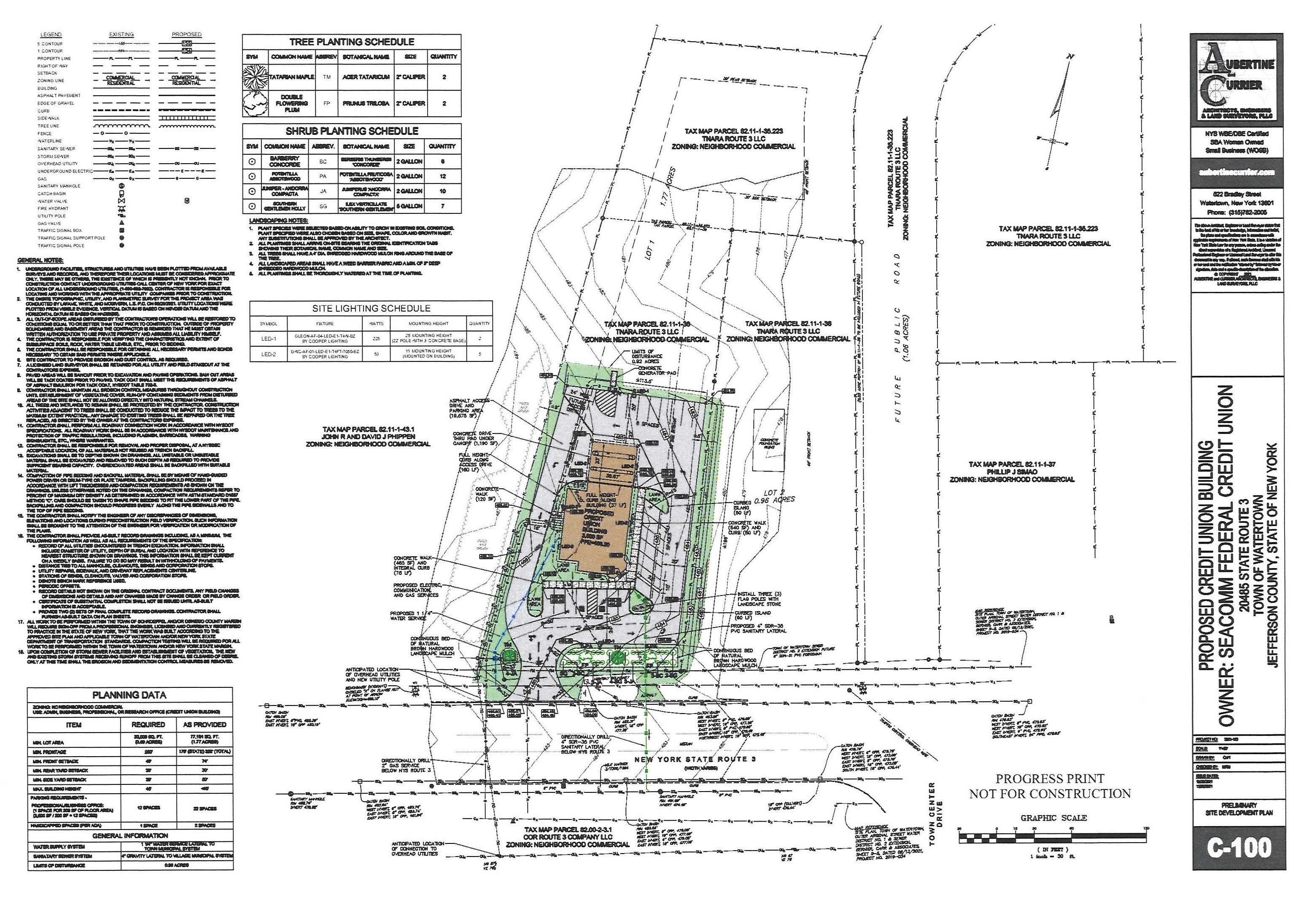 The Board of Directors has approved plans to move forward with the construction of our ninth retail branch in Watertown, NY. Since our merger with United Neighbors FCU there is a need to expand the services currently offered in this market. This new branch will offer the Credit Union opportunity to continue to grow and offer additional services, such as an ATM and drive-thru which is not available today at our Coffeen St. location. The new location would be on NYS Route 3 across from the Towne Center, which has a Target and Peto. It is expected that the groundbreaking will be held this May with a completion in early fall.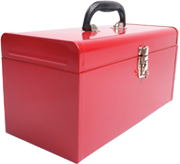 Even though we are growing into new markets, we are still committed to our intended mission; and will be forever committed to our roots of taking care of all our members. It all started nearly 59 years ago in that iconic tool box and our focus on the details will ensure we stay consistent with those humble beginnings.
Smartline Enhanced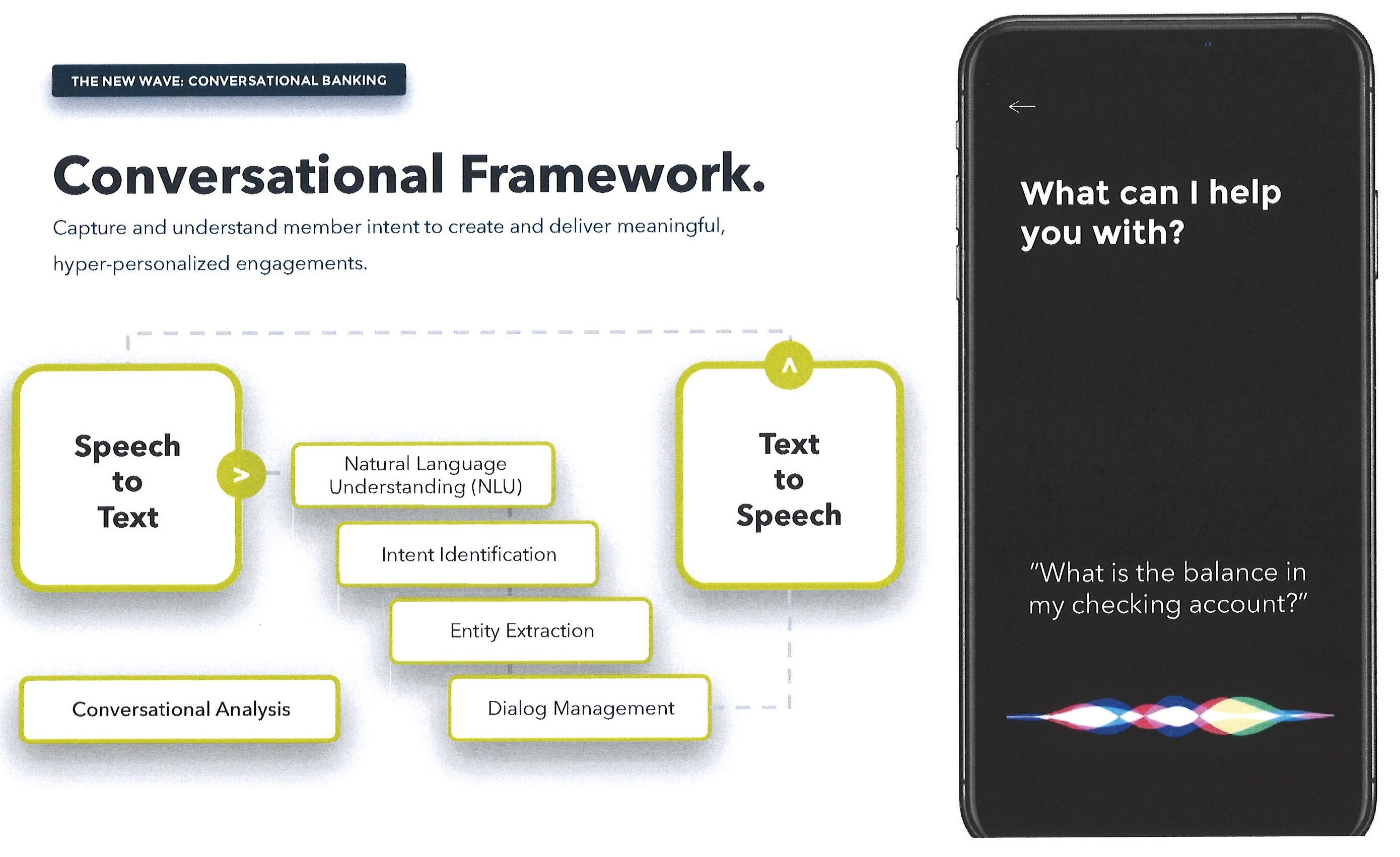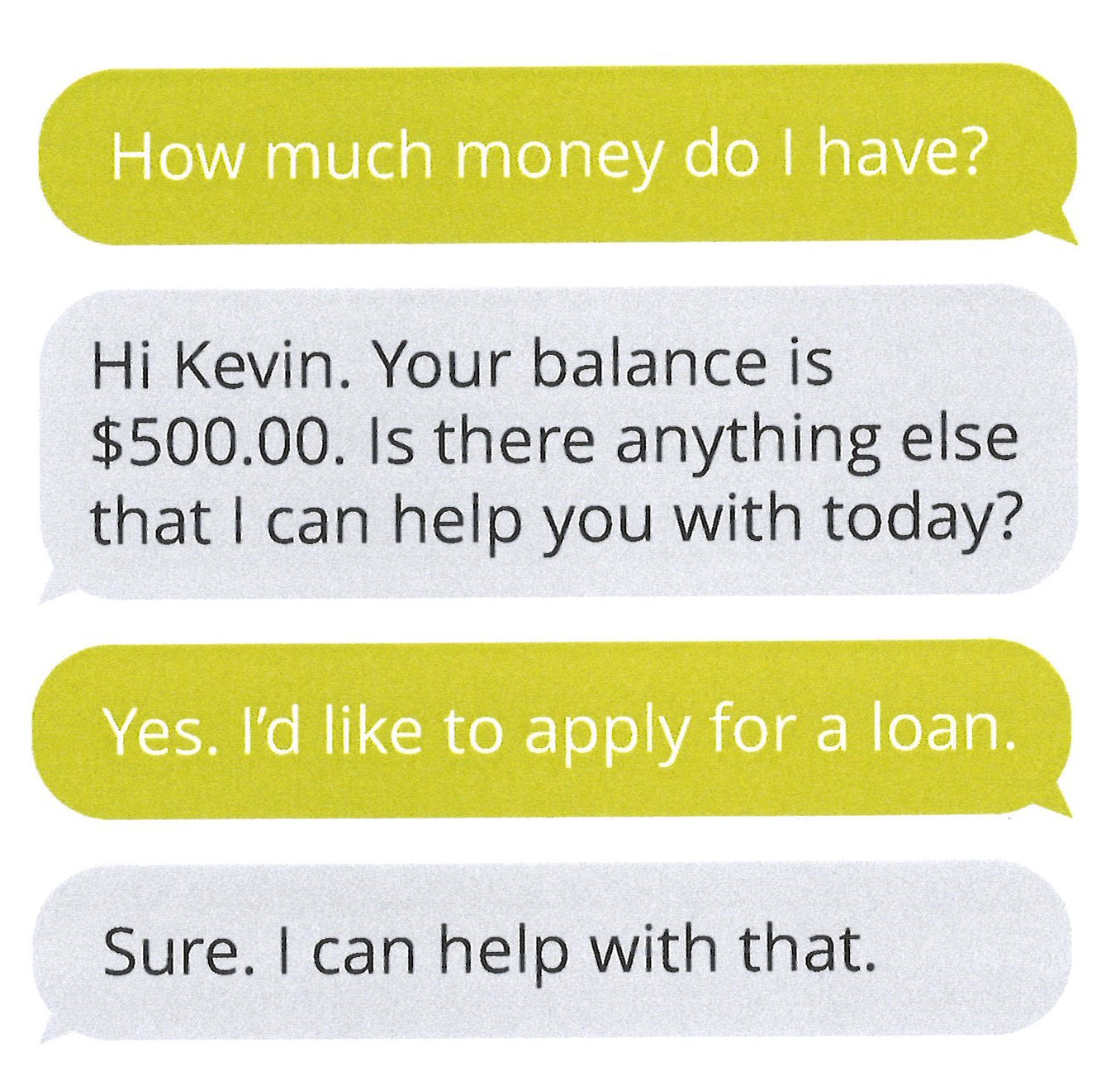 We are excited to enhance our self-serve Smartline. This delivery channel enables a member to do a number of different types of transactions 24/7. This now will be available as part of our Call Center, whereby a caller can interact using voice recognition to request a balance, transfer funds or pay a loan payment. This includes, on the phone, via SMS text and instant chat, 24 hours a day, seven days per week. We are putting this together to make it even more convenient for our membership to do business with us at the time of their choosing, day or night. This new enhancement is expected to be launched in the first half of this year.
Mobile Enhancements
We have also continued to enhance features on our mobile application. This includes resetting a password and unlocking an account. We have made a number of changes in this delivery channel over the course of the past year to continue to focus on self-serve and efficiency, which we heard loud and clear from our membership.
As we near a second full year into this unpresented time, and although there has been some change to our normal operating environment by adding to all precautionary safety protocols in place as advised by the NYS Department of Health and CDC, all of our staff are working and we are fully operational. This is the testament to our employees, who have been coming to work each day throughout the pandemic to ensure we continue to do what we do best, take care of our members.
On behalf of the Board of Directors, management and staff, we are grateful to our more than 51,800 members, who continue to put their trust in us, and we will continue to work diligently to remain strong in order to be able to serve well into the future.
Respectfully submitted,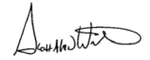 Scott A. Wilson
President and Chief Executive Officer

Follow him on Twitter, Instagram, and Facebook! @SeaCommCEO
---
Listen to Scott's most recent podcasts for the latest financial news and updates! Find it online at www.seacomm.org.
TALK WITH SCOTT WILSON
Once per quarter, the President/CEO will come to you! Below are the scheduled dates for the first part of the year:
South Burlington Branch, April 7
Potsdam Branch, June 23
All sessions will run 11:00am to noon.
Page 10
Business Spotlight
In support of local business members, SeaComm highlights small business owner stories in the quarterly business newsletter called "Your Bottom Line." Here are the recaps of the third and fourth quarters of 2021:
---
WeCare Transport - West Chazy, NY
In 2012, John and Aletha Babbie started WeCare Transport, a compassionate non-emergency transportation service, which was created out of a need that was lacking in the area. John's mother, who was very sick and diagnosed with a rare form of cancer, did not have access to local non-emergency transportation services. Luckily John, a Corrections Officer at the time, was able to transport his mother to and from appointments as needed for almost a year. After a slow start, they quickly surpassed their expectations of only operating three vans and now boast an 11 vehicle fleet.
Aletha's mother had MS, and was able to utlitze WeCare Transport services, which include transport to doctor's offices, healthcare practices, rehabilitation facilities, adult day care, cancer treatment centers, senior communities and long-distance trips. WeCare Transport is built on the foundations of helping people, as John and Aletha were able to do for their parents, and now provide the same care and compassion for the local communities. In their fleet are Department of Transport compliant vehicles, which are equipped with accessibility and safety in mind. As an ambulatory transportation service WeCare Transport has the ability to accommodate wheelchairs and stretchers.
The majority of their clients are done through insurance agencies with a smaller percentage being private pay clients. As Aletha was a service member, they do offer a discount to veterans, and have also provided veterans transportation to life flights. As the COVID-19 pandemic began to affect businesses across the North Country, WeCare Transport was not immune. During the height of the pandemic in 2020, WeCare Transport went from 17 vehicles and upwards of 70 transports a day, down to four vehicles and about five transports a day. As John and Aletha prioritized the safety of their staff and clients, they decided to get training on COVID-19, Personal Protection Equipment (PPE), and now have protocols in place to help prevent the spread.
When asked if they had any advice for new business owners, or anyone interested in starting a business, John stressed the importance of doing your research. "Make sure all of your homework is done," he stated. Aletha added that it's also "[imperative] that all of your paperwork is done, and to be as prepared as possible" before starting. Prior to starting WeCare Transport, Aletha had great experiences with SeaComm as a member, and is thankful for the help that SeaComm has been over the years. "Every experience has been helpful, resourceful, and we always are followed up with," Aletha exclaimed. John adds that "SeaComm is not like any other financial institution. We didn't have to jump through hoops to get help." To learn more about WeCare Transport visit wecare-transport.com or call (518) 651-7499.
Tom Latinville, Property Developer - Plattsburgh, NY
Imagine you are going for a regular walk around town. It is a familiar walk, and every time you pass by the same deserted parcel of land, you think to yourself, "Why is this patch of land still unused? It has so much potential." That is what Tom Latinville focuses on as a property developer in Plattsburgh, New York. Property development includes a wide range of activities and processes, from purchasing land, engineering, to building and developing for its appropriate and best use. A good definition of property development is "the continual reconfiguration of the built environment to meet the area's needs."
For more than 20 years, Latinville has been looking for ways to build up the community he calls home. "I've lived here my entire life and it's a wonderful area." From fine homes to apartment rentals, he continues to grow his portfolio of properties. Tom's success may be attributed to his experience working in the family business, Latinville Furniture, where he discovered the importance of hard work. "We grew up with a strong work ethic," states Latinville. "My father taught my brother Jim and myself a lot about buying, marketing, sales, and service. It was a true learning experience." The theme of family continues in the real estate and property development industry. He states, "My three children are all in the real estate business to some degree, and three of my grandchildren are in this business as well!"
When asked what motivates him as a property developer, Latinville says, "I want to be a good mentor and role model for my family." Latinville currently maintains 170 rental properties, and continued growth is imminent. "We expect to have another thirty [units] on board in the next year and a half," he says. As his business continues to expand, Latinville and his team remain focused on client satisfaction and enlisting the right tenants. "I try to be fair with everyone," says Tom. "We have a certain criteria for screening and basic eligibility to make sure it fits everyone's budget."
As for any obstacles in the property development industry, Latinville says, "I truly think we have really fine-tuned the challenges. Having good employees is the key." When he thinks about the future of his business, Latinville is optimistic. "We have a 75 percent renewal rate, which is phenomenal," says Tom. "We have tenants that move from one property of ours to another property of ours, as situations and needs change."
When asked why he decided to utilize SeaComm's business services, Tom credits AVP of Retail Operations & Plattsburgh Branch Manager, Yvonne Alterie, who he's known for many years. "We have a solid relationship with her and wanted to support her, since she's like family to us," says Latinville. Throughout his dealings with the credit union, Tom has been especially pleased with the service he has received, stating, "We've been very happy with SeaComm, and we will continue going forward!" To inquire about property rentals, contact Tom Latinville at (518) 310-3295.
Let us spotlight your business!
We are proud of our business members and want to share your story! Contact Jerry Manor for more information: 800-764-0566 / jmanor@seacomm.org
Page 11
COMING SOON! Watertown Branch Construction Update...
Construction on our newest branch location is set to begin in spring 2022!
Currently, the Watertown branch is located at 605 Coffeen Street at the site of the former United Neighbors Credit Union. SeaComm recently received a site plan approval from the Town of Watertown for the future construction of a new branch location. Construction of the new location is expected to begin at the end of April, with anticipated completion in early Fall 2022.
Make sure to follow along on our social media channels to stay in-the-know on the construction progress!
---
2021 President's Award Recipients
...for outstanding service delivered both internally and externally in 2021!
Rose LaPoint-Matthews, Senior Teller, Canton Branch
Lily Pomainville, FSA, Canton Branch
MacKenzie Perkins, FSR/Teller, Stearns Street Branch
Carla Mitchell, Senior Teller, Malone Branch
Vanessa Planty, CCR, Call Center
Katie Seidel, Payment Operations Representative, Payment Operations
Noah McCarthy, Help Desk Technician, Information Systems
Audra LaShomb, EFT/ACH Specialist, Payment Operations
Maggie Wilkins, Payment Operations Manager
Ashley Conway, Lending Operations Representative, Risk Management
Congratulations are also in order for our entire Canton Branch team, who were presented an award for the top Quality Loop average for 2021! Thank you for all you do to deliver the best service to the membership.
---
Do you follow SeaComm on Social Media?
Stay up-to-date on all the latest information and take advantage of EXCLUSIVE giveaways by following our social media channels!
---
SeaComm members are saving more with... Benefits Plus
Have you upgraded your basic checking account to a Benefits Plus® checking?
Adding a Benefits Plus® membership to your checking account entitles you to an exclusive program that allows you and your family to save money on products and services you use every day.
Your membership will reap rewards quickly, as you begin to save money on purchases for:
Travel Services with Cash Back
Retail & Gift Cards
Gas & Groceries
Dining & Entertainment
Prescriptions and much more!
Benefits Plus® also provides you with IDT Restoration Rescue®, an identity theft restoration service at no additional cost to you!
Consider upgrading to Benefits Plus® Premium, which includes all the advantages of Benefits Plus®, plus additional protection from Ultimate ID®!
Visit: SeaComm.org/BenefitsPlus.html for more information...or stop by your local SeaComm branch location to enroll!
Take advantage of this exclusive program for a small monthly fee:
Benefits Plus® - $4.95/month
Benefits Plus® Premium - $8.75/month
*For complete information, terms, conditions and exclusions please visit www.benefits-plus.org or call 866-329-7587.
Page 12
Donations & Community Support
POLICE ACTIVITIES LEAGUE OF MASSENA - NOVEMBER 2021
We recently presented a $25,000 check to the Police Activities League (PAL) of Massena. The donation was used to assist the organization with upcoming capital improvements, while supporting PAL's mission to enhance the quality of life for children in the community and surrounding area. The organization gives children the opportunity to participate in fun activities in a safe environment, while promoting positive interactions and relationships with local law enforcement officers.
Pictured from left are PAL Director Jodele Hammock, SeaComm Training Specialist & PAL Board Director Virginia Mossow, SeaComm Senior VP of Lending Operations & PAL Board Director Sherry Thompson, and SeaComm President & Chief Executive Officer Scott A. Wilson.
ALMANZO & LAURA INGALLS WILDER ASSOCIATION - DECEMBER 2021
It was our pleasure to deliver a $5,000 donation to the Almanzo & Laura Ingalls Wilder Association (ALIWA) in Malone. The funds will assist the association with upcoming building improvements at the Wilder Homestead, while supporting their mission to provide an educational experience for children and visitors. The Association continues to provide educational opportunities through narrated tours, workshops, and demonstrations.
Pictured from left are SeaComm Financial Service Assistant Nicole Mallette, ALIWA Board President Ken Carre, and SeaComm Branch Manager Christine Marshall.
UNITED WAY OF NORTHERN NEW YORK - DECEMBER 2021
We were happy to donate $10,000 to the United Way of Northern New York (UWNNY) for the success of their ALICE (Asset-Limited Income Constrained, Employed) Program. UWNNY has been able to assist more than 150 individuals and families since January 2021 through this program. UWNNY has utilized SeaComm's donation to help families throughout the North Country with medical emergency costs, vehicle repairs to keep people employed, heating assistance, essential clothing for children, and more.
Pictured from left are SeaComm Vice President of Accounting Michelle Patenaude, UWNNY CEO Jamie Cox, and SeaComm President & Chief Executive Officer Scott A. Wilson.
MASSENA CENTRAL SCHOOL DISTRICT - DECEMBER 2021
We were happy to purchase a large supply of hygiene products and donate them to Massena Central School District. The donated supplies included toothbrushes, hand sanitizer, soap, and paper goods, which were made available to students throughout Massena. This gesture is our effort to support community youth during a challenging time.
Pictured from left are SeaComm Maintenance Specialist Tim King, SeaComm Facilities Manager James Kenney, MCS Teacher Aide Meghan LaPrade, and MCS Guidance Counselor Van Alexander.
Page 13
Pay-It-Forward Program Update
PROVIDING $4,500 IN PREPAID GIFT CARDS TO HOLIDAY SHOPPERS
Just in time for the holidays, we delivered $4,500 in prepaid gift cards to unsuspecting holiday shoppers throughout communities served by SeaComm! Our staff visited stores such as Target, Walmart, Aldi, Price Chopper, and more. This gesture was our way to bring holiday cheer to local families.
Pictured from left are SeaComm AVP of Retail Operations & Regional Manager Yvonne Alterie, Holiday Shoppers Alyssa Hansen and Jesse Juneau, and SeaComm Business Development Representative Alisha Mayville.
DELIVERING LUNCH TO LOCAL BUSINESSES
We recently showed our appreciation for local businesses with deliveries of pizza. The credit union purchased 50 pizzas from Giuseppe's and delivered them to 20 businesses throughout Malone! This random act of kindness is an effort to support the local business sector that plays a vital role in the community.
Pictured from left are Stylish Set Salon Hair Stylist Samantha Ashline and SeaComm Member Business Loan Officer Christina Smutz.
---
EXCITING NEWS! Our Mobile Branch app has new updates to enhance your experience...
Whether you forgot your password, it has expired, or you've locked yourself out with too many password attempts, you can now unlock and/or reset your password without leaving the app by using the "Reset Password" link located on the login screen.
For members that have never used our mobile app and aren't set up for a NetTeller account, they can now register for online access using the new "Register" link, also located on the login screen.
Last but not least, if you're logged into the app you can now view your account number, see our routing number, and view loan details such as payment due dates and amounts by tapping on the "Details" tab from the account screen.
Not a Mobile Branch user? Check out all it has to offer at seacomm.org/mobile.html
---
Mark your calendar... we will be closed on:
President's Day Saturday, Feb. 19 & Monday, Feb. 21
Memorial Day Saturday, May 28 & Monday, May 30
Juneteenth National Independence Day Monday, June 20
Independence Day Saturday, July 2 & Monday, July 4
Labor Day Saturday, Sept. 3 & Monday, Sept. 5
Page 14
2022 Scholarships
The Shirley J. Eagles Scholarship applications will be made available on our SeaComm website beginning March 1, 2022. Application submission deadline will be Monday, May 2, 2022 by 5:00 p.m.
If you are a parent or legal guardian of a graduating, college-bound high school senior and have an account with the credit union, or your child has an account with the credit union, we welcome him or her to apply!
SeaComm will be awarding $500 scholarships to ten (10) students. We wish all of our applicants the best of luck! Please visit seacomm.org for further qualifying instructions and to download the scholarship application on or after March 1, 2022. If you have any questions, please contact our call center at (800) 764-0566 to inquire.
---
Introducing... the SeaComm Summer Business Scholarship
We are pleased to announce the NEW Summer Business Scholarship! The goal of the scholarship is to promote entrepreneurship with youth throughout our communities.
Up to $500 will be awarded to five students who rise to the top with their business idea. Each student will be required to provide a business plan, proposed expenses and an overview at the end of the program. The scholarship funds may be used for purchasing supplies, equipment and other operating needs (such as newspaper advertising) to help the student start their business.
If the applicant advances to the final round, he/she will be expected to prepare and participate in a Zoom presentation to the Business Scholarship committee, before the final selection has been made. Applications will be made available on the SeaComm website beginning March 1, 2022. The application submission deadline will be April 1, 2022. Good luck to all!
---
Happy Retirement!
Jeff Reynolds 26 Years of Dedicated Service
After 26 years of dedicated service to the credit union, Jeff Reynolds has decided to retire! Jeff started his career with SeaComm on November 27, 1995 as a part-time Teller. Throughout the years, Jeff has also served in the positions of full-time Teller and Financial Service Representative. Since 2003, Jeff has served in the role of IRA Specialist at the credit union's main office.
Jeff was born and raised in Massena, where he resides with his wife Kim. He enjoys spending time with their cats, golfing, traveling to Disney World, and officiating high school football.
When asked what he is looking forward to most in retirement, Jeff says, "I am looking forward to spending time with my wife, parents, son and grandchildren. I would also like to travel to Italy!"
Sherry Magnanti 21 Years of Dedicated Service
After 21 years of dedicated service to the credit union, Sherry Magnanti has retired! Sherry started her career with SeaComm on October 30, 2000 as a Teller. Throughout the years, Sherry has also served as Mortgage Loan Officer and Loan Operations Manager. Since 2018, Sherry has served in the role of Senior Resolution Specialist at the credit union's headquarters.
Sherry currently resides in Massena with her husband Phillip. As she reflects on her career with SeaComm and looks to the future, Sherry says "Even though my working days are done at SeaComm, I'm not going to be a stranger. The new chapter in my life is all about my family, and my daughter and I have opened a craft store called Creative Craftz!"
Page 15
Financials
Click here to view the Income Statement, as printed in the newsletter.
Click here to view the Statement of Condition, as printed in the newsletter.
Page 16
Brain Teaser Answer: Money (take away the 'm' and the 'y')
SeaComm
30 Stearns St
Massena, NY 13662
SmartLine: (315) 769-5821 or 1 (866) 769-5821
Website/NetTeller™: www.seacomm.org
Locations
Headquarters
30 Stearns Street
Massena, NY 13662
(315) 764-0566
Fax: (315) 764-0152
Monday-Thursday 8am-5pm
Friday 8am-6pm
Saturday 9am-noon
Drive-up opens:
Mon-Fri. 7:30am; Sat. 8:30am
Potsdam Branch
6 Sisson Street
Potsdam, NY 13676
(315) 764-0566
Fax: (315) 265-1456
Monday-Thursday 8am-5pm
Friday 8am-6pm
Saturday 9am-noon
Drive-up opens:
Mon-Fri. 8am; Sat. 8:30am
Malone Branch
3349 Route 11
Malone, NY 12953
(315) 764-0566
Fax: (518) 483-7751
Monday-Thursday 8am-5pm
Friday 8am-6pm
Saturday 9am-noon
Drive-up opens:
Mon-Fri. 8am; Sat. 8:30am
Canton Branch
101 East Main Street
Canton, NY 13617
(315) 764-0566
Fax: (315) 379-9809
Monday-Thursday 8am-5pm
Friday 8am-6pm
Saturday 9am-noon
Drive-up opens:
Mon-Fri. 7:30am; Sat. 8:30am
Ogdensburg Branch
3001 Ford Street Extension
Ogdensburg, NY 13669
(315) 764-0566
Fax: (315) 394-0449
Monday-Thursday 8am-5pm
Friday 8am-6pm
Saturday Closed
Plattsburgh Branch
139 Smithfield Blvd
Plattsburgh, NY 12901
(315) 764-0566
Fax: (518) 324-0567
Monday-Thursday 8am-5pm
Friday 8am-6pm
Saturday 9am-noon
Drive-up opens:
Mon-Fri. 8am; Sat. 8:30am
South Burlington Branch
1680 Shelburne Road
South Burlington, VT 05403
(315) 764-0566
Fax: (802) 497-2569
Monday-Thursday 8am-5pm
Friday 8am-6pm
Saturday Closed
This publication does not constitute legal, accounting or other professional advice. Although it is intended to be accurate, neither the publisher nor any other party assumes liability for loss or damage due to reliance on this material.
©2020 SeaComm Federal Credit Union