SeaComm Advisor Text Version
SeaComm Advisor Newsletter
Spring/Summer Edition 2021
Cover Page
The Advisor
50K members strong!
In this issue:
50,000th Member Milestone
Essex Branch Update
President's Report
Community Support
Quarterly Business Recap
Annual Meeting
Page 2
The New Essex Branch Nears Completion
We have made significant progress toward the completion of our eighth retail branch located at 25 Carmichael Street in Essex, VT. The planned 3,500 square foot building is scheduled to be completed in the spring.
"We are excited to add this new branch to our growing footprint in Vermont," states Scott A. Wilson, SeaComm President and Chief Executive Officer. "As we come to its completion, we are excited for the opportunity to continue to grow and enhance the high-quality service that our members expect and deserve."
Similar to our most recent location at 1680 Shelburne Road in South Burlington, the branch will feature a welcoming, efficient design in line with SeaComm's brand, which reflects a modern approach. The new branch will offer a complete lineup of services for all financial needs; including personal accounts, auto and recreational vehicle loans, mortgages, business solutions, investments and more. The branch will include a two-lane drive-through area, a 24/7 ActiveEdge® ATM that offers game-changing security solutions, electronic cash recyclers at the teller stations, and a charging station for electronic vehicles.
Project design firm, P.W. Campbell of Pittsburgh, is overseeing the project as the design/build firm and local contractors are used in its construction.
Wilson adds, "Now that we've expanded our membership in the state of Vermont, it's important that we maintain our commitment to provide the best possible experience for our members. This new branch will help ensure we meet that promise well into the future."
Coming soon to 25 Carmichael Street, Essex, Vermont
Page 3
Benefits Plus®
Enjoy Savings & Protection with your Benefits Plus® Checking!
Your Benefits Plus® checking account with SeaComm entitles you to a variety of savings opportunities, including...
SHOPPING & ENTERTAINMENT
Save up to 15% on gift and eGift cards
Printable grocery coupons
Ski-lift, theme park, and event savings
TRAVEL SERVICES
Hotel and car rental discounts with 5% cash back reward
Guaranteed lowest published air fares plus 3% cash back reward
$100,000 automatic flight insurance
HEALTH & WELLNESS
Prescription discounts
Savings on vision and hearing care
Discounted dental plan
FRAUD & IDENTITY THEFT SERVICES
Fraud and identity theft alerts
Identity theft restoration
90-day purchase protection
Lost document recovery services
Stop by your local SeaComm branch to enroll!
*For complete information, terms, and conditions please visit benefits-plus.org or call 800-329-7587.
---
Meet our team of dedicated mortgage originators!
Trudi Latrace 315-764-0566 Ext 296
Tara Cusworth 315-764-0566 Ext 228
Malinda Klepfer 315-764-0566 Ext 501
Emilie Norton 315-764-0566 Ext 503
Megan Mouthorp 315-764-0566 Ext 383
---
Reach your 2021 goals with help from LOANENGINE™
SeaComm members now have the borrowing power they have earned! Whether you want to purchase the new car you've had your eye on, take your dream vacation, or consolidate debt from the previous year - LoanEngine™ can help.
With SeaComm's LoanEngine™pre-approval program, our members have the ability to view and accept loan offers without having to come into a branch or fill out an application.
Every 60 days, qualified members may receive prescreened offerings on up to 7 loan products, including: New & Used Auto; Auto Refinance; Visa® Platinum Credit Cards; Small RV, Consolidation Loans; and/or Personal Loans.
If you qualify for a pre-approved offer, you'll be presented with it through our SeaComm Mobile app or NetTeller™ in the "My Offers" tab, via email, and/or a letter through the mail. Be sure to login to your NetTeller™ to view your current offers. If you don't have any offers at this time, make sure check back every 60 days.
*Rates on pre-screened offers are based on your FICO score and full member rewards. Rates quoted are subject to change. Some restrictions may apply.
Page 4
Puzzle Zone
Brain Teaser:
Q: You live in a one story house made entirely of redwood. What color would the stairs be?
Turn to page 16 for answer.
---
I've just written a song about tortillas... actually, it's more of a rap.
I woke up this morning and forgot which side the sun rises from... then it dawned on me.
---
ScoreCard® Rewards now has Premium Payback!
Use points to put money back in your wallet.
If you are a SeaComm Visa® cardholder enrolled in our ScoreCard® Rewards program, you can redeem your points right at the point of sale, virtually anywhere. Just make a qualifying purchase at a participating location and you'll promptly receive a text message or email asking if you want to redeem your points to cover your purchase. If you choose to accept the offer you'll be provided a statement credit to your account for the transaction amount.
Enroll today at scorecardrewards.com and get rewarded for your loyalty! Just sign in to your account and click on the "Account" button at the top right of the screen and select the "Premium Payback" option to fill out the opt-in form.
---
A New Beginning on Facebook
In August 2020, the SeaComm Facebook page was wrongfully disabled, along with thousands of others.
After several attempts, we decided to start over. Help us rebuild our Facebook community by sharing our NEW page with your friends and family!
As one of our Facebook followers, you can take part in our regular sweepstakes and giveaways, as well as an EXCLUSIVE Diamond Club for our Top Fans!
Find us at @SeaCommSocial
Page 5
President's Award Honoree: Rose Lapoint-Matthews
Rose Lapoint-Matthews, Senior Teller in our Canton Branch, has been awarded the President's Award for Service Excellence for the 8th consecutive year. The President's Award is given to the top ten employees who obtained the highest number of returned surveys and average Quality Loop scores. "Rose's continued excellence in member service is reflective of her in-depth relationship with her Canton Branch members," states Scott A. Wilson, SeaComm President & CEO. "She has and continues to ensure that each and every member feels valued with every interaction. That is the key to her overall success in exceeding member expectation."
Rose has been with the credit union for over 14 years and continues to radiate positivity, and take care of the membership as a "second family." Since starting at SeaComm there has been more technology added that helps make daily transactions easier for the staff and members. However, it is the members and co-workers that are her favorite thing about working at SeaComm as they continue to inspire her on a daily basis. "Within our Member Experience department, our training team takes pride in ensuring each staff member understands the SeaComm culture and how to continuously seek ways to provide top-quality service daily. Rose is a true role model for her peers, always exemplifying professionalism, knowledge, compassion and trust to the membership", states Paula Brown, Manager of Member Experience. "Month after month I am pleased to receive member surveys commenting on the personalized service she provides and how they leave feeling appreciated. We are all very proud of Rose's accomplishments."
What do you do that makes each member feel like a valued member of the SeaComm family?
I treat them like I would want to be treated, and by following through with what I say I'm going to do.
How have you maintained that level of service for 8 years?
It's who I am. I care about the members that come in, and they are like a second family to me!
One of our service promises is to make it easy for our members to do business, how do you accomplish that with our membership?
I see if they're struggling, and see what products we have that can help them. Each case is different, and I even demonstrate products if they need help. It could be as simple as transferring money, and not wanting to come in during the pandemic - so I will help them with online banking.
What behavior or personality trait do you most attribute your success to?
Just being happy, and liking what I do.
What advice would you give to yourself just starting out at as a teller?
Be patient, be confident, and take what you can from every person around you to learn from them and work with those tools.
What do you think other people should know about SeaComm?
I'd like them to know that we are here for them, and that we work hard to help them and really do care.
What's the best compliment you've ever received?
One of my favorite most recent comments from a member was: "I come in here because of you."
WWhat's one of your favorite memories from the past year?
There was a local school district that collected coins for charity, and we were able to help save them time and allowed them to come in when other institutions were closed. We used our SeaCoin machine and our teller coin counter and they ended up with over $700 worth of coins!
Do you have a favorite quote or personal motto that helps when you're having a tough day? If so, what is it?
Just having a positive attitude, or being around a positive team member helps make my day.
2020 President's Award Recipients
Lisa Tyo, Call Center Representative III
Jeffrey Reynolds, FSR/IRA Specialist
Taylor Thrasher, Call Center Representative
Tabitha Ladison, Payment Operations Team Lead
Aaron Hoyt, System Administrator
Sarah Mitchell, Risk Manager
Melissa Cree, Core Support Specialist
Noah McCarthy, Help Desk Technician
Brooke Peck, Senior Teller
Page 6
Community Support Recap
Throughout 2020, SeaComm contributed more than $261,000 in donations and sponsorships, which includes pledge donations to CVPH Medical Center, Claxton Hepburn Medical Center, and Massena Hospital Foundation. SeaComm also continued to support higher education with four scholarship endowments of $25,000 each, provided to SUNY Canton, SUNY Plattsburgh, North Country Community College and ClintonCommunity College. In addition, SeaComm also gave fifteen academic scholarships to local, college bound high school graduates. Each scholarship held a $500 value.
Recently, the SeaComm Board of Directors voted to contribute an additional $150,000 in donations to local hospital foundations throughout the communities we serve.
The funds were distributed between 6 hospital foundations:
Massena Hospital (Massena)
Champlain Valley Physicians Hospital (Plattsburgh)
University of Vermont Medical Center (Burlington)
Canton-Potsdam Hospital (Potsdam)
Claxton-Hepburn Medical Center (Ogdensburg)
Alice Hyde Medical Center (Malone)
This is our way of supporting the local frontline, healthcare workers during the ongoing COVID-19 pandemic.
*Pictured (l to r) are SeaComm Board Vice Chairman Mitch Marolf, SeaComm Board Director Patricia Dodge, Massena Hospital Foundation Executive Director Julia Rose, and Massena Hospital Foundation Events Coordinator Julianne Fowler.
THANK YOU HEALTHCARE HEROES!
It was our pleasure to deliver two separate donations to the American Red Cross totaling $1,500.
The first $1,000 donation was funded by SeaComm employees and the credit union, and provided support to wildfire and hurricane victims throughout the United States.
*Pictured (l to r) are SeaComm Training Specialist Samantha Hollenbeck, SeaComm Teller Christine Kamm, Red Cross Lead Disaster Duty Officer Keith Griffin, SeaComm President & CEO Scott A. Wilson, and SeaComm Member Experience Manager Paula Brown.
The second $500 donation was delivered in January, and the funds were used to assist the organization in ensuring local communities have the necessary resources to manage emergencies during the pandemic.
*Pictured (l to r) are SeaComm Assistant VP of Retail Operations & Regional Manager Yvonne Alterie, American Red Cross Regional Philanthropy Officer Derek Robson, and SeaComm Financial Service Representative Vanessa Thompson.
Page 7
Pay-It-Forward Recap
For the last four years, the Pay-It-Forward Program has enabled SeaComm staff to deliver random acts of kindness throughout communities served by the credit union. In 2020, we were recognized with the "Category's Best" Diamond Award for an ongoing event, and the Dora Maxwell Community Service Award for social responsibility.
The program has kept SeaComm staff busy these last few months! Recently, we covered the admission costs for nearly 200 people at two local drive-in theaters, purchased groceries for patrons at farmers markets in New York and Vermont, and delivered winter coats, hats, and gloves to children in need!
Here are even more community events made possible by our Pay-It-Forward Program...
Nothing quite says fall like a visit to the apple orchard! As a way to treat the community, we covered the cost of apples and donuts at Banker Orchards in Plattsburgh. Beginning at 9am, the first 200 individuals to arrive at the orchard on Friday, October 23, received either one peck of apples or one dozen donuts for free...their choice!
*Pictured from left are SeaComm Assistant Vice President of Retail Operations & Regional Manager Yvonne Alterie, SeaComm Marketing-Communications Specialist Tyler LeBoeuf, and Banker Orchards Patron Nicole Gillespie.
We had the pleasure of covering the cost of Christmas trees at Bear Dance Christmas Tree Farm in Canton! The first 50 families to arrive at the farm on Saturday, December 5, were surprised with a free tree. Those who attended were able to select one in the field and cut it themselves, or take home a pre-cut tree.
*Pictured (l to r) from SeaComm are Branch Manager Barb Bessette and Senior Teller MaryLynn Sharlow.
During the holiday season, we were happy to surprise Walmart customers by paying off their layaway balances! SeaComm staff visited six store locations in the communities they serve, and covered the remaining layaway costs for 27 customers. The layaways were chosen at random, and the total amount paid by all SeaComm branches was $2,832.
*Pictured (l to r) from SeaComm are Branch Manager Christine Marshall, Teller Brooke Peck, and Assistant Branch Manager Secilley Shipman.
The perfect winter day is spent on the slopes! We were happy to cover the cost of lift passes at Titus Mountain Family Ski Center in Malone. The first 50 individuals to arrive at the mountain on Saturday, January 23, had their lift passes paid for by SeaComm!
*Pictured (l to r) is SeaComm VP of Retail Operations Rick Maloney, Tammy Brunette, and her son Jake Kaska.
We were happy to cover the costs for pet adoptions at the Potsdam Humane Society! During the week of January 25, all adoptions that took place at the humane society were paid for by SeaComm. This gesture helped to find homes for 18 homeless animals!
*Pictured is Nina the dog, who has recently found her forever home, thanks to SeaComm!
Recently, we purchased a large supply of coffee, donuts, and muffins... and delivered them to our local law enforcement and police stations! Our staff brought the treats to 16 police and fire stations in communities with SeaComm branches. This is our way of showing appreciation for the first responders who continue to keep us all safe.
*Pictured (l to r) is Canton Police Officer Ashley Coffey and SeaComm Branch Manager Barb Bessette.
Page 8
Message from the President & Chief Executive Officer
Fifty thousand members and growing. We recently hit this significant milestone with a new member account opened in our Malone branch. How proud all of those who were part of the early days would be today. Earl Jackson, of Massena, who signed our original charter, stated, "Something I never dreamed about. We wanted to help a few people. It is amazing." We continue to ensure we are focused on the mission of "People Helping People" even more than 57 years later. We have come a long way since the toolbox at the Chevrolet Plant. Gary Fuller, Secretary of the Board, who has been with the Credit Union since day one, said, "It is amazing how many people we have helped."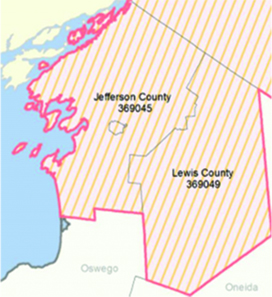 Increasing our market share is a long-term strategic goal of the Credit Union. This past year as part of our ongoing strategy discussions, the Board of Directors unanimously approved plans to move forward with requesting a charter expansion from the National Credit Union Administration (NCUA) into Jefferson and Lewis Counties. Our Federal regulator NCUA had to give us approval to expand our existing charter. Therefore, we submitted a comprehensive application, business plan and marketing strategy with a three-year financial forecast to the Office of Credit Union Resources and Expansion.
We are happy to report that NCUA approved us to move forward with our plans adopting a new field of membership which encompasses all of Franklin, St. Lawrence, Clinton, Essex, Jefferson and Lewis Counties in New York and Grand Isle, Franklin and Chittenden Counties in Vermont. The Board of Directors adopted the amendment to our Charter on December 16, 2020.
In order to continue SeaComm's success it is necessary to garner new members. Today, SeaComm has a significant market share penetration in its original field of membership. Our strategy is to continue to diversify the markets in which we do business. This diversification will enable SeaComm to withstand certain economic anomalies which have or could be market specific. Most recently, we opened a retail branch in South Burlington, VT and very soon in Essex, VT.
The Board of Directors, in their decision-making process, is committed to the fact that the exceptional member service our current members have come to expect will remain at the highest level as part of this planned expansion. SeaComm is also committed to staying true to our mission. In fact, to solidify that position, the Board, myself and the senior leadership team continue to make this part of our regular agenda for ongoing strategic planning discussions. As we move forward with more definitive plans, we will be making those available.
As we have been navigating a difficult world-wide pandemic that placed our economy in a holding pattern, we recognize even more the importance of ensuring we have sufficient net worth. Our retained earnings have continued to keep pace with our asset growth and have an excellent capital position. This expansion will enable our Credit Union to grow and be financially sustainable well into the future.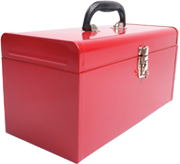 Even though we are growing and heading into these new markets, we are still committed to our intended mission; and will be forever committed to our roots of taking care of all our members. It all started more than fifty-seven years ago in that iconic tool box and our focus on the details will ensure we stay consistent with those humble beginnings.
Financial Strength:Our financial position continues to remain solid. Year-end assets climbed in excess of $660 million, an annual growth of 16% from year-end December 31, 2019. At the same time, our net operating expenses YTD were at 1.90%, well below our goal of 3%. We finished the year with a net income of $6 million, garnering us more than $99 million in total equity to date. Capital remains a key component to our financial health as it is necessary to maintain adequate reserves for loan losses as our assets continue to grow. It ensures that we are able to withstand any uncertainty like we are encountering today with COVID's hit to our economy. A new capital requirement has been approved by the NCUA Board and will be fully implemented by January 1, 2022. We are prepared for these changes.
We acknowledge that our results also stem from effective margin and balance sheet management with a strong emphasis on expense control. We are constantly looking for ways to diversify. The more diversified our income stream, the more likely we can offset any adverse economic conditions that come our way. This also enables us to offer new products and services, which are geared for our members' current needs.

Our financial strength continues to be nationally recognized. Weiss Ratings, the nation's leading independent provider of ratings and analyses of more than 19,000 financial institutions, including banks, credit unions, life and annuity insurers, and property and casualty insurers, gave us an "A-" rating. A ranking of "A-" is considered excellent, meaning SeaComm offers excellent financial security. SeaComm maintains a conservative stance in its business operations as evidenced by their strong equity base, superior asset quality, steady earnings and high liquidity. Weiss goes on to state that SeaComm has the resources necessary to deal with severe economic conditions. SeaComm is among an elite group of 547 credit unions nationwide representing the top 10.5% of the industry.
Page 9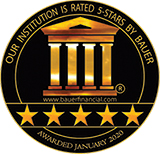 BauerFinancial, an independent rating company, recently awarded us their Superior Five-Stars. They analyze the performance of U.S. Banks and Credit Unions. The star ratings classify each credit union based upon a complex formula which factors in relevant data including, but not limited to: capital, historical trends, loan delinquencies, differences in the book and market values of the investment portfolio, profitability, repossessed assets, reserves, charge-offs, regulatory compliance and asset quality. It has deemed SeaComm as safe, financially sound and we are operating well above their regulatory capital requirements.
Service & Our People a Key Focus:Our focus has been offering our members a compelling value. From the time they walk into one of our branches, phone into our Call Center or log in at one of our mobile delivery platforms, we want the experience to exceed their expectations. We don't take that lightly. In fact, we obsess over it. We believe so much in member satisfaction, that on a monthly basis, random surveys are sent out to members who have conducted some sort of transaction at the Credit Union. This can be as simple as a balance inquiry to applying for a loan. Whatever the circumstance, we want feedback on how the member was treated and if we did everything necessary to make them feel valued. The survey results are reviewed by everyone on the management team that is responsible for the retail area, as well as by the senior leadership team and me.
If we do find areas where there needs to be improvement, we ensure that changes are made. The only way we can improve our delivery experience is if someone tells us where changes need to be made. This year, personally I will be engaging a number of member focus groups to hear directly about what they perceive as their experience in the branches.
At the end of each year, we calculate the overall average of every employee who received surveys on their delivery of service both externally and internally. The top ten in 2020:
Melissa Cree, Core Support Specialist, Information Systems
Aaron Hoyt, Systems Administrator II, Information Systems
Tabitha Ladison, Team Lead, Payment Operations
Noah McCarthy, Help Desk Specialist, Information Systems
Rose Lapoint-Matthews, Senior Teller, Canton Branch
Sarah Mitchell, Risk Manager
Brooke Peck, Senior Teller, Malone Branch
Jeffrey Reynolds, Financial Services Representative/IRA Specialist, Stearns St. Branch
Taylor Thrasher, Call Center Representative
Lisa Tyo, Call Center Representative III
All were recognized for their high achievement in this area. This is the eighth year in a row for Rose Lapoint-Matthews of our Canton Branch, who has been consistently at the top for exceptional service. We are extremely proud of those individuals and the work all of our employees perform and their consistency in delivering exceptional member service.
This year, for the first time, a branch was given an award for the top Quality Loop overall average. This is a new category and was awarded to Plattsburgh with an overall score of 6.86 out of 7. Congratulations to Yvonne Alterie, AVP Regional Manager/Branch Manager, and her entire team.
We know why SeaComm is so successful. We have a talented, smart, hard-working staff, which takes great pride in their work of serving our members. We do have high expectations and are committed to maintaining that standard, moreover, we are incredibly fortunate to have dedicated employees who live our service values.
New Services: We now have available instant issue credit. This new service will enable our members to come in, be approved for a credit card, and walk out with one the very same day. This will also assist our members who have had their cards compromised, so they do not have to wait 10 business days for a new one to arrive in the mail. We already have this on our debit card platform. We have also added some enhanced features on our mobile application. This includes a forgot password link, our routing & transit number for convenience, ability to turn a debit card on or off for security purposes, and a single sign-on feature to pay your payment.
Today, you can also apply for a mortgage online. In addition, we can virtually work through your process from the comfort of your own home.
Going forward, our focus continues to be on enhancing our product and service offerings to meet the ever-changing business landscape and provide each member with a strong value proposition in being a member of our Credit Union. This is done through a consistent and responsible growth strategy.
As we near a full year into this unprecedented time, and although there has been some change to our normal operating environment by adding to all precautionary safety protocols in place as advised by the NYS Department of Health and CDC, all of our staff are working and we are functioning smoothly. This is the testament to our employees, who have been coming to work each day to ensure we continue to do what we do best, take care of our members. And, finally, we have decided that no ScoreCard Reward points will expire in 2021, which will enable our members to use them as they choose, since most travel, for example, was on pause last year.
On behalf of the Board of Directors, management and staff, we are grateful to our more than 50,000 members who have put their trust in us and we will continue to work diligently to remain strong in order to be able to serve well into the future.
Respectfully submitted,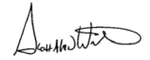 Scott A. Wilson
President and Chief Executive Officer

Follow him on Twitter, Instagram, and Facebook! @SeaCommCEO
---
Listen to Scott's most recent podcasts for the latest financial news and updates! Find it online at www.seacomm.org.
Page 10
Congratulations to our 50,000th member... Shannon Pitcher-Boyea!
In honor of this milestone, Shannon won a NEW iPad!
---
New Year, New Money Habits
Small Changes for Improving Your Financial Health in 2021
By GreenPath Financial Wellness
The New Year is a time for powerful new beginnings. It also presents an opportunity to look at our everyday habits - whether those habits relate to our health and fitness or our money habits as we manage any financial challenges.
What is a habit? A good working definition is that a habit is a routine behavior that is repeated regularly and tends to occur without a lot of conscious thought. Many of us already have healthy habits that we do by routine - like brushing our teeth or washing our hands. We might also have healthy money habits. Carefully reviewing your credit card statements each month could be a habit you already have in place, for example. As the year gets underway, there are opportunities to reinforce healthy money habits that already work for you. Here are a few more ideas to try:
1. Make a goal (and write it down): Goal-setting gives you direction. You can decide your destination and make a plan to get there. This action might seem small, but it's not. Make it a habit to look at monthly finances and jot down one or two goals. The goal could be taking a bite out of your credit card balances or setting aside a small amount each month for a large purchase.
2. Set it and forget it: You likely have many of your outgoing bills set to "automatic payment," which is a positive money habit. Setting up "auto pay" on monthly utilities, cable, and other bills lets you be sure bills are paid on time. Consider setting up "auto save" as well. If you set a goal to save for a big purchase, like the down payment for a car, automate monthly savings to help you achieve your goal. Set up automatic transfers or use direct deposit from your paycheck to automatically place funds in your savings account.
3. Spend with care: Mindful spending is a powerful financial habit to build. If you don't already have one, build the habit of using a monthly spending or budgeting plan. You'll learn how much money you have to work with, the amount that is going out each month for bills and expenses, what you need to set aside for other bills and living expenses, and how much you can devote to your goal from each paycheck.
4. Deal with debt: Think about your habits when using your credit card and when considering your total debt situation. Are most of your purchases made with a credit card? What are your current credit card balances? Listing out all your monthly debt payments helps you stay aware and act if needed. If you are in the habit of only making minimum payments on your credit card balances or experiencing collection calls, consider learning about how a Debt Management Plan can help support healthy money habits.
In partnership with SeaComm, GreenPath Financial Wellness offers assistance to support you in setting a plan for your expenses and reaching your financial goals.
To use this free service, call: 1-855-400-3719 or email: CustomerService@GreenPath.com
Page 11
Mobile App Updates
We are excited to share the most recent updates made to the SeaComm mobile app!
Forgot Password Link Added to Login Screen: Now, if you forget your password while trying to sign-on through the mobile app, you will no longer have to close the app and log in to NetTeller™ using a browser. Simple click the "Forgot Password" hyperlink and be taken to the NetTeller™ home page.
Debit Card Controls: You now have an added layer of security over your debit card by turning your card "On" or "Off". If you lose your card, simply select "Off" to prevent any possible fraud until you find your card or order a new one.
eZCard Access: You can now make credit card payments and set up transaction alerts all without leaving the mobile app!
NetTeller Added to Side-Menu: We have included a new menu item for NetTeller™ that will allow you to login to NetTeller™ through the mobile app. This will enable you to update your password and order checks without leaving the app!
Routing & Transit Number Added to Login Screen: For added convenience, we have added this information to the login screen and 'About' Menu.
---
Will you be able to afford the repairs needed to keep your car on the road?
As vehicles get older and miles add up, the likelihood for repairs increases. Our latest exclusive member benefit, Mechanical Repair Coverage, can help you limit out-of-pocket costs for covered breakdowns.
To research, compare and buy Mechanical Repair Coverage, call (866) 478-6583, where you can take advantage of:
Convenience - easy-to-use, 24/7 online shopping experience
Customer service - expert service through a dedicated call center
Monthly payments - through a convenient monthly payment plan that fits your budget
Visit seacomm.org for more information.
---
SeaComm Recognized by the U.S. Small Business Administration (SBA)
The U.S. Small Business Administration (SBA) recently recognized SeaComm for its efforts to deliver Paycheck Protection Program (PPP) loans to local several small businesses during the pandemic.
The Member Business Lending team at SeaComm worked diligently to ensure that its business members received the necessary assistance to keep their workforce employed during the COVID-19 pandemic.
"We are very pleased to be able to participate in the dissemination of valued PPP loans for our local business members," states Scott A. Wilson, SeaComm President & CEO. "Emily Bristol, Nicole Niles and Ryan Duquette from our MBL Department, along with support from other areas of the credit union, ensured these vital lifelines were met at a critical time of uncertainty."
*Pictured is SeaComm Member Business Loan Officer/Team Lead Emily Bristol with a Certificate of Appreciation presented by the U.S. Small Business Administration.
Page 12
Business Spotlight
In support of local business members, SeaComm highlights small business owner stories in the quarterly business newsletter called "Your Bottom Line." Here are the recaps of the third and fourth quarters of 2020:
Jock Pest Control & Nuisance Wildlife Control
Jeff Jock, owner of Jock Pest Control, started his career in a wide range of jobs that has lead him to where he is now with a vast amount of knowledge. He has driven tractor trailers, been a professional cleaner, in addition to studying languages and hunting for 40 years. However, he was first introduced to the world of pest control by his father-in-law, who worked at Orkin Pest Control for over 20 years. After joining the Orkin team, Jeff quickly became known throughout the northern east coast for his outstanding work. "I had a knack for it," Jeff states; which eventually led to him opening his own business, Jock Pest Control, in 2004.
Since 2004 the business has grown considerably, and now boasts 10 employees with 10 new trucks. Jeff has expanded his customer base and can now serve areas from Watertown to Plattsburgh, and everywhere in between.
Throughout the years Jeff has seen all types of creatures and has taken care of ants, spiders, fleas, bedbugs, cockroaches, bees, mice, bats, skunks, squirrels, and even raccoons. Each month has a target pest, and starting in the spring they can custom treat your property based on the pests for that time of year.
Jeff attributes SeaComm to helping him start his business. His father was an early member with SeaComm, and an employee of General Motors. As a member of SeaComm for over 30 years, Jeff adds that he loves working with SeaComm and the "exceptional staff."
To request an estimate or to learn more about Jock Pest Control, please call (315) 250-8230, by email at jockrj@verizon.net, or visit them online at jockpestcontrol.com.
West Parishville Metals & Barking Dog Saloon
Lisa and Romie Clothier started their business, West Parishville Metals, in 2010 when they bought the property, Throughout the years, they have learned by doing, and have discovered that the scrap business is cyclical. According to Romie, "The precious metals market can be volatile." With 90% of business being from other commercial businesses, it is estimated they moved over 5,000 tons of material last year. When materials are received, they are broken down to add the metals to scrap metal. West Parishville Metals works closely with Upstate Shredding LLC in Owego, where they have the technology to recover an estimated 75% ferrous steel.
After years of working so much and not having any fun, they decided to find a solution that would allow them to have fun and still make money. In 2016 the solution became clear, and with the help of their son Seth, the Barking Dog Saloon was born.
The Barking Dog Saloon boasts a friendly bar area, and a comforting family atmosphere. Lisa and Romie live on the property and think of every night as if they were inviting their family over for dinner. Other than the name, Barking Dog Saloon is also unique in the food that they serve. Romie adds, "We didn't want to be the same thing as every other [establishment] in town." The menu is based on what Lisa and Romie have enjoyed when they dine out. "When you go out, you want to eat something that you don't normally eat at home," explains Lisa.
Lisa and Romie expressed how instrumental SeaComm has been throughout this year and handling the strains cause by the pandemic. "SeaComm saved our pocketbook, and helped us a lot. We saved a lot of money which is going to help us survive." Lisa adds, "The Member Business Team are professionals, and they know their jobs, which makes it easier for me to do my job."
Currently, The Barking Dog Saloon opens at 11:30, Wednesday through Saturday for lunch and dinner. West Parishville Metals is open Monday-Friday 8:00-4:30 and Saturday 8:00-noon, or after hours by appointment.
To learn more about West Parishville Metals, you can call (315) 261-4075. To learn more about Barking Dog Saloon, please visit them online at barkingdogsaloon.com or on facebook, "Barking Dog Saloon."
Let us spotlight your business!
We are proud of our business members and want to share your story! Contact Jerry Manor for more information: 800-764-0566 / jmanor@seacomm.org
Page 13
Annual Meeting
The Annual Meeting of the members of SeaComm Federal Credit Union will be hosted online on Tuesday, May 18, 2021 at 7:00 p.m. A Zoom virtual meeting link will be provided to all registrants prior to the meeting. As is customary, Finance, Directors, Supervisory Committee and President and Chief Executive Officer will present reports for 2020.
There are three vacancies for the Board of Directors. The nominees are Gary Fuller, Wayne Duso and Robert Santamoor. Gary Fuller, currently the Secretary of the Board, has volunteered at the credit union for 57 years. He served his first year on the Credit Committee and second year on the Supervisory Committee, with the remaining 55 years on the Board of Directors. He has held the position of Board Secretary for 53 of his 55 years of board service. Mr. Fuller retired from General Motors in 2000, after 41 years as a die maker and is a US Army veteran. A widower with three adult children, Mr. Fuller currently resides in Massena. Wayne Duso began his service on the Board of Directors in 1995. He is a retiree from Alcoa after working for over 35 years in various engineering and management positions, including plant manager. Mr. Duso attended Norwich University and Syracuse University. He currently owns a consulting business that was started in 2002. A lifelong resident of Malone, he is married and has four adult children. Robert Santamoor started his service on the Board of Directors in 2015. He is the Executive Director for Potsdam Housing Authority. He acquired a Bachelor of Science, Business Administration from SUNY Empire State College in 2003, and a Master of Business Administration in 2013, also from SUNY Empire State College. He experienced higher education while serving 14 years with ARAMARK Corp. as a Manager, Director and Operations Manager. Mr. Santamoor is married, has three adult children and currently resides in Canton.
If any member wishes to run for a vacancy, nominating petitions and instructions are available through Tammy Harrigan at SeaComm's 30 Stearns Street, Massena location. The petitions must be signed by one percent of the members, all 18 years of age or older. Petitions and pertinent paperwork must be returned to Ms. Harrigan at the 30 Stearns Street location by 5:00 p.m., April 8, 2021. If no petitions are filed for a vacancy, there will be no nominations from the floor, or any election for that vacancy at the Annual Meeting.
A complete list of candidates will be posted in a conspicuous place in the credit union offices along with qualifications and biographical data on those nominated. The election, if required, shall be determined by plurality vote and shall be by ballot.
Nominating Committee Selects Incumbents: Gary Fuller, Wayne Duso, and Robert Santamoor
Please join us virtually!
As a not-for-profit organization that is cooperatively owned by our members, the entire credit union benefits when our members actively participate in their ownership.
That's why we invite our members to attend our annual meeting each year. It's an opportunity for you to engage with our management and elected Board, and other volunteers, as well as many of the other employees who serve the membership.
It's also an occasion that we use to report on the performance of our credit union and look ahead to the future.
Board of Directors
Myron Burns, Chairman
Mitch Marolf, Vice Chairman
Gary Fuller, Secretary
Keith Edwards, Treasurer
Patricia Dodge, Director
Wayne Duso, Director
Robert Santamoor, Director
Supervisory Committee
Thomas Hannan, Chairman
Thomas Sullivan, Secretary
Umesh Kumar, Member
Thomas Latinville, Member
Patrick Facteau, Member
Page 14
Weekly Wave SeaComm Blog
In support of local business members, SeaComm highlights small business owner stories in the quarterly business newsletter called "Your Bottom Line." Here are the recaps of the first and second quarters of 2020.Since 2017, we have been blogging about tips and tricks for saving money...and having fun doing it! Some of our recent blog posts include:
How to Save On Home Renovations
7 Tax Scams to Look Out For
Five Ways to Save Money When Shopping Online
10 Key Features to Look For in a New Car
Savings 101: What is a Share Certificate?
Follow along at seacommblog.com
---
Holiday Hoopla Sweepstakes
We'd like to once again congratulate our Holiday Hoopla Sweepstakes winner, Rebecca Pentalow! She won a $250 SeaComm Visa® Gift Card by becoming a fan of our blog and answering trivia questions.
Thank you all for participating, we hope you had fun! Follow us on Facebook for our next planned sweepstakes!
---
Shirley J. Eagles Scholarship 2021
The Shirley J. Eagles Scholarship applications will be made available on our SeaComm website beginning March 1, 2021. Application submission deadline will be Monday, May 3, 2021 by 5:00 p.m.
If you are a parent or legal guardian of a graduating, college-bound high school senior and have an account with the credit union, or your child has an account with the credit union, we welcome him or her to apply!
SeaComm will be awarding $500 scholarships to ten (10) students. We wish all of our applicants the best of luck!
Please visit seacomm.org for further qualifying instructions and to download thescholarship application on or after March 1, 2021. If you have any questions, please contact our call center to inquire.
---
SeaComm will be closed for...
Memorial Day - Saturday, May 29 and Monday, May 31
Independence Day - Monday, July 5
Labor Day - Saturday, September 4 and Monday, September 6
Stay Up-To-Date
Text the keyword SEACOMM to (844) 573-2533
*OPT-IN TO OUR TEXT MESSAGE MARKETING PROGRAM AND STAY UP TO DATE ON THE MOST EXCITING NEWS AND IMPORTANT INFORMATION!
---
Fee Schedule Changes:
The 2021 fee schedule can be viewed at seacomm.org.
Fees are immediate for new membership and effective February 1, 2021 for existing members.
All fees are subject to change as the economy dictates.
Page 15
Financials
Click here to view the Income Statement, as printed in the newsletter.
Click here to view the Statement of Condition, as printed in the newsletter.
Page 16
Brain Teaser Answer: What stairs? You live in a one-story house!
SeaComm
30 Stearns St
Massena, NY 13662
SmartLine: (315) 769-5821 or 1 (866) 769-5821
Website/NetTeller™: www.seacomm.org
Locations
Headquarters
30 Stearns Street
Massena, NY 13662
(315) 764-0566
Fax: (315) 764-0152
Monday-Thursday 8am-5pm
Friday 8am-6pm
Saturday 9am-noon
Drive-up opens:
Mon-Fri. 7:30am; Sat. 8:30am
Potsdam Branch
6 Sisson Street
Potsdam, NY 13676
(315) 764-0566
Fax: (315) 265-1456
Monday-Thursday 8am-5pm
Friday 8am-6pm
Saturday 9am-noon
Drive-up opens:
Mon-Fri. 8am; Sat. 8:30am
Malone Branch
3349 Route 11
Malone, NY 12953
(315) 764-0566
Fax: (518) 483-7751
Monday-Thursday 8am-5pm
Friday 8am-6pm
Saturday 9am-noon
Drive-up opens:
Mon-Fri. 8am; Sat. 8:30am
Canton Branch
101 East Main Street
Canton, NY 13617
(315) 764-0566
Fax: (315) 379-9809
Monday-Thursday 8am-5pm
Friday 8am-6pm
Saturday 9am-noon
Drive-up opens:
Mon-Fri. 7:30am; Sat. 8:30am
Ogdensburg Branch
3001 Ford Street Extension
Ogdensburg, NY 13669
(315) 764-0566
Fax: (315) 394-0449
Monday-Thursday 8am-5pm
Friday 8am-6pm
Saturday Closed
Plattsburgh Branch
139 Smithfield Blvd
Plattsburgh, NY 12901
(315) 764-0566
Fax: (518) 324-0567
Monday-Thursday 8am-5pm
Friday 8am-6pm
Saturday 9am-noon
Drive-up opens:
Mon-Fri. 8am; Sat. 8:30am
South Burlington Branch
1680 Shelburne Road
South Burlington, VT 05403
(315) 764-0566
Fax: (802) 497-2569
Monday-Thursday 8am-5pm
Friday 8am-6pm
Saturday Closed
This publication does not constitute legal, accounting or other professional advice. Although it is intended to be accurate, neither the publisher nor any other party assumes liability for loss or damage due to reliance on this material.
©2020 SeaComm Federal Credit Union