SeaComm Advisor Text Version
SeaComm Advisor Newsletter
Fall/Winter Edition 2022
Cover Page
The Advisor
Brighten Your Day...
EXCLUSIVE MEMBER SPECIAL ON PAGE 4!
Issue Highlights:
Watertown Branch Construction
President's Report
Great Place to Work Certification
Pay-It-Forward Program Updates
Milestone Anniversaries
Scholarship Recipients
Page 2
Coming soon to... 20565 State Route 3, Watertown!
In June, we celebrated the groundbreaking for our new branch location at 20565 State Route 3, Watertown, NY. The planned 3,500 sq. foot building is scheduled to be completed in the fall.
"We are very pleased to be expanding our footprint in the greater Watertown community," states Scott A. Wilson, SeaComm President and Chief Executive Officer. "Our new location across from the Towne Center on Route 3, will give our membership access to a highly visible ever-expanding retail location."
The new full-service financial center will offer member solutions for all types of financial needs; including personal accounts, auto and recreational vehicle loans, mortgages, business solutions, investment advisor services and more. The branch will include a two-lane drive-through area, a 24/7 ActiveEdge® ATM that offers game-changing security solutions and electronic cash recyclers at the teller stations.
The project design firm is P.W. Campbell of Pittsburgh PA, who will is also providing on-site supervision of the project. The layout and design of the newest location will integrate into the SeaComm brand and logo. "This is the sixth project with P.W. Campbell, which focuses on using as many local contractors as possible," states Wilson. Also included on the project are Contech Building, Gouverneur, NY; Colton Glass and Mirror, Watertown, NY; Tmachanical, Inc., Glenfield, NY; Taylor Fence, Carthage; and Ruston Paving, Watertown, NY.
Wilson adds, "The Town of Watertown from day one was very supportive of our building project throughout the planning phase. We are very excited and look forward to the opportunity to serve this market in a new location from our current one at 605 Coffeen Street. All of the current staff at that location will relocate to the new branch upon its completion."
Stay tuned for future construction updates and an official opening date!
Page 3
SeaComm Earns 2022 Great Place to Work Certification™
SeaComm is proud to be Certified™ by Great Place to Work® as elected by its employees. The prestigious award is based entirely on what current employees say about their experience working at SeaComm. This year, 81% of employees said it's a great place to work, compared to 57% of employees at a typical U.S.-based company.
Great Place to Work® is the global authority on workplace culture, employee experience, and the leadership behaviors proven to deliver market-leading revenue, employee retention and increased innovation. "Great Place to Work Certification™ isn't something that comes easily – it takes ongoing dedication to the employee experience," said Sarah Lewis-Kulin, vice president of global recognition at Great Place to Work. "It's the only official recognition determined by employees' real-time reports of their company culture. Earning this designation means that SeaComm is one of the best companies to work for in the country."
"It is gratifying to be named a Great Place to Work on a national level. The independent process by which we are selected solidifies for SeaComm that we are focused on the right things by ensuring that our staff feel valued and engaged," states Scott A. Wilson, President and Chief Executive Officer. "In fact, we recognize that a carefully laid out people strategy to meet the ever changing needs of our workforce is vital to our long-term viability in service to our membership. It is key to our overall success and comes from the top down led by our Board of Directors, who recognize the value our employees bring each and every day."
Employees at Certified™ workplaces are 93% more likely to look forward to coming to work, and are twice as likely to be paid fairly, earn a fair share of the company's profits and have a fair chance at promotion. "We are proud to join the ranks of companies like American Express, Wegmans and AT&T as a Great Place to Work," adds Wilson. If you are interested and looking to grow your personal career at an organization that puts its people first, visit our careers page at: https://www.seacomm.org/employment.html
---
Employee Appreciation Day at Great Escape!
Page 4
Puzzle Zone
Brain Teaser:
Q: What can you see once in a minute, twice in a moment, and never in a 1,000 years?
Turn to page 16 for answers to the brain teaser & sudoku puzzle
---
What has to break before you can use it?
...an egg!
---
Happy Anniversary to Board Vice Chairman, Mitch Marolf!
Congratulations to Mitch Marolf, Board Vice Chairman, who has served on the SeaComm Board of Directors for 15 years! Thank you for your dedicated service to the credit union and membership.
---
Brighten your day... with a BETTER rate!
28-Month Certificate SPECIAL
2.50% APY*
LIMITED TIME OFFER THROUGH OCTOBER 31
Minimum investment $3,000
*APY= Annual Percentage Yield. APY is accurate as of 9/1/22. SeaComm reserves the right to end or modify this offer at any time. The Special 28-Month Share Certificate has a $3,000 minimum balance requirement. This offer cannot be combined with member rewards. Penalities apply for early withdrawals. Other restrictions may apply. Existing share certificates cannot be redeemed for special rate. This is a one term certificate and will be deposited into your share account once term has expired. Membership eligibility required. Offer valid through 10/31/22.
Page 5
Diamond Club | Exclusively for our TOP FANS!
Our DIAMOND CLUB giveaways are designed exclusively for our Top Fans on Facebook. Each month, we give away one prize to one lucky person...valued at up to $100!
In the last few months, winners have walked away a RoadTrip Rocker™ Portable Chair, RTIC Soft Pack 20 Cooler, and a $100 AirBnB Gift Card.
You MUST be a SeaComm member & Top Fan on our Facebook page to be eligible to win the prize, and our Diamond Club Giveaway is typically only visible to Top Fans.
Not a Top Fan? Be sure to interact with our Facebook page often so you can earn a Top Fan badge and have a chance to win great prizes!
---
Social Media Sweepstakes Winners!
Vickie French was the lucky "Mega May" sweepstakes winner who took home $250 ! She won mega-bucks by becoming a fan of the SeaComm "Weekly Wave" blog and participating in our trivia questions.
Congratulations are in order for our "Pic to Plunky" sweepstakes winner...Mallory Olson! She was randomly selected out of almost 16,000 eligible entries, and walked away with a $500 prize.
MAKE SURE TO "LIKE""AND FOLLOW SEACOMM ON SOCIAL MEDIA TO STAY IN-THE-KNOW ON OUR LATEST SWEEPSTAKES AND GIVEAWAYS!
---
SeaComm will be closed for...
Columbus Day - Saturday, October 8 & Monday, October 10
Veterans' Day - Friday, November 11 & Saturday, November 12
Thanksgiving Day - Thursday, November 24
Christmas Day - Monday, December 26
Page 6
Mobile Branch Enhancements
We've added TWO MORE enhancements to our Mobile Branch app
If you're planning to be out of town, you can now submit a travel notice through the Debit Card Controls option in the main menu so that we can adjust your card security accordingly.
If you're looking for a specific transaction, you can now also search your account history for specific words and date ranges by using the new magnifying glass icon at the top right of your accounts page.
---
New Hire & Internal Promotions
Paula Brown of Malone was recently promoted to Assistant Vice President of Member Experience. In her new capacity, Brown is responsible for managing the administrative and training process for the credit union, ensuring all employees know the credit union culture and possess the knowledge necessary to provide ongoing quality experiences for the membership. Since joining SeaComm in 1989, Brown has served as a Member Service Representative for the Malone branch, as well as a loan officer. She was promoted to Malone Branch Manager in 2007 before transferring to SeaComm headquarters in 2010 to manage the newly created Sales and Service Department, known today as the Member Experience Department.
Larry Bridglal of Colchester has been appointed to the role of Branch Manager for SeaComm's South Burlington branch location. Bridglal was specifically hired for the position, and he came to the credit union with more than twenty years of experience in the financial service industry. Bridglal studied at The University of the West Indies and RBS Banking University. In his role as Branch Manager, he oversees branch operations, including teller and lending functions, and ensures high member service standards.
Danielle Uppstrom of Waddington has been appointed to the role of Dealer Relationship & Indirect Manager at the credit union's headquarters. Uppstrom brings more than 30 years of experience in the financial service industry to her new position. Uppstrom has been with the credit union for 14 years, and has held several roles including Financial Service Representative, Mortgage Loan Officer and Branch Manager. In her new position, Uppstrom oversees the daily operations of the Indirect Lending department as well as managing relationships with local dealerships.
Ashley Allen of Norwood has been appointed to the role of Branch Manager for SeaComm's Potsdam branch location. Ashley has been with the credit union since 2012, and has served as Teller, Financial Service Representative, Assistant Branch Manager, and most recently Branch Manager at the Ogdensburg location. In her new role, Ashley manages the daily branch operations, including teller and lending functions, and works directly with staff to achieve member satisfaction.
Elizabeth LeValley of Massena has been promoted to Branch Manager for SeaComm's Ogdensburg branch location. In her new position, Elizabeth manages the daily branch operations and works with the Ogdensburg team of staff to deliver a quality experience for the membership. Elizabeth brings a combined 28 years of experience in the retail and financial service industry to her new role. Throughout her career with the credit union, Elizabeth has served as Financial Service Assistant, Financial Service Representative, and Assistant Branch Manager at the Potsdam location.
"We have an extremely dedicated talent pool at the Credit Union and we absolutely value the opportunity of promoting internally," says Scott A. Wilson, President & Chief Executive Officer. "This affords us the ability, as we continue to grow, to move experienced key staff into positions of management within the organization," he adds.
Congratulations to all!
Page 7
SeaComm Wins Two Awards for the Pay-It-Forward Program!
The SeaComm Pay-It-Forward Program continues to deliver random acts of kindness throughout communities in Northern New York and Vermont. We were recently presented with the 2022 Bronze MAC Award from the Marketing Assoication of Credit Unions in the Community Engagement category. Previously, SeaComm was awarded the Silver MAC Award in 2021, Gold MAC Award in 2020, and the Bronze MAC Award in 2018.
SeaComm also received the Honorable Mention Dora Maxwell Award for Social Responsibility. This award is presented by the New York Credit Union Association, and is given to a credit union for its social responsibility projects within the community. SeaComm also earned the Dora Maxwell Award in 2021, 2020, and 2018.
The award is named after Dora Maxwell, who was an early credit union pioneer in New York State. Despite having to deal with intimidating bankers, she secured charters for hundreds of credit unions throughout the United States.
---
In July, we purchased 100 Sunoco gas gift cards which were raffled to the credit union's membership. The free raffle took place on the SeaComm Facebook page, and 100 lucky members received a $50 prepaid gas gift card to help fill their tank.
We recently purchased a large quantity of school supplies and delivered them to Massena Central School District, Norwood-Norfolk Central School District, Pack-the-Trolley school supply event in Watertown, and The Committee on Temporary Shelter (COTS) in Vermont. The donated items included notebooks, binders, paper, writing utensils, and more. *Pictured (l to r) are MCS Student Joey Lashomb, MCS Community Schools Director Kristin Colarusso-Martin, MCS Student Zoey Atkins, and SeaComm Financial Service Representative/IRA Specialist Erica Horan.
This summer, we showed our appreciation for local first responders with deliveries of breakfast. SeaComm purchased coffee, donuts, and muffins from Dunkin' and delivered it to the Watertown Fire Department, Watertown City Police Department, Jefferson County Sheriff's Office, New York State Police, and Samaritan Medical Center. *Pictured (l to r) are SeaComm Business Development Manager Jerry Manor, Watertown Police Detective Sergeant Paige Taylor, SeaComm Financial Service Representative Jess Roach, Watertown Police Sergeant Dennis O'Brien, and Watertown Police Sergeant Jacob Bull.
In August, we covered the cost of orders at Dairy Queen in Massena. The event was announced in advance, and 529 people received free lunch and dinner paid for by the credit union on Thursday, August 25. SeaComm staff also provided each individual with reusable grocery bags, phone fans, and other giveaway items. *Pictured (l to r) are event attendee Florence Patterson and SeaComm President and Chief Executive Officer Scott A. Wilson.
Follow us on social media to learn about upcoming events in your community!
Page 8
Report from the President & Chief Executive Officer
This month marks my fifteenth-year anniversary as Chief Executive Officer. Taking this opportunity to reflect on the decade and a half, I am humbled to be leading an organization that has never forgotten its roots. During the height of the "Great Recession", SeaComm was able to navigate through some of the most tumultuous times economically that our country has experienced since the "Great Depression." Bank and credit union failures, the bankruptcy of General Motors, thousands of good workers displaced through unemployment and foreclosures of homes were regular fodder on the nightly news. Most recently, a global pandemic, which put not only our economy on pause, but also our personal lives as well. That uncertainly put undue stress on all of us.
During those two major events, SeaComm was a beacon of hope for so many. We didn't adversely affect our members by rescoring our credit card portfolio, reduce lending to small businesses, moreover, we assisted as a Payroll Protection lender guaranteed by the SBA and we did not increase our fees to offset the loss of interest income due to the low interest rate environment set by the Federal Reserve. In fact, we kept our deposit rates among the highest in our market during both environmental cycles. We ensured that we stayed true to what the 1934 Credit Union Act was all about. We continued to ensure we were making credit available to those who needed it and ensured that we did it in a safe and prudent manner.
We continue to make progress in growing our products, services and footprint. Most recently with our merger with United Neighbors in Watertown, we have expanded our reach into Jefferson County. All while we are meeting our key operating goals and maintaining an overall strong balance sheet. Although not our intended mission, it does continue to be extremely important to our long-term financial well-being. The heart of why we exist comes from us improving the overall financial lives of the member, which begins from the moment they open that door and enter a branch, make that phone call or send that email. As a cooperative financial institution, missioned with helping one another, whether it is borrowing or placing funds on deposit, we are here to help one another.
As the economic climate continues to change, we remain committed to being there for any type of financial situation. We understand that no members' financial life fits into a "one-size-fits-all" box and therefore shouldn't be reduced to just a FICO credit score. The relationship we enjoy with our members isn't just about the one-time car loan; it's about the entire lifelong relationship. We are committed to being there – when our members need us the most.
There are numerous highlights of my career at SeaComm which I could share. The one I am most proud of, was being able to save a family who faced losing their home through foreclosure by a larger financial institution. In a letter of appreciation, these members wrote, "After the loss of my job, the faceless individuals called us losers and were going to take our home. With no other options, we went to see you. I have never heard of an individual going to the President of a banking institution and asking for help. But, you Mr. Wilson, resident of SeaComm, did meet with us and because of your compassion and understanding, made it possible for us to keep our home."
We help so many with auto loans to get that needed car to get to work, fulfilling a dream of home ownership and even personal loans to help with Christmas or those badly needed tires for the car. Whatever the need, we are willing to take a look and hopefully assist in any way we can. These successes come in many forms. A member sent this message to me recently, which highlights the impact we have on our members' lives, "I am reaching out to you today to tell you about a great experience. I went through a bankruptcy a few years ago, never excepting to return to SeaComm. The staff made my returning back to SeaComm a great experience. And extremely comfortable!! Once again a very happy member."
Given this opportunity by the Board of Directors to lead SeaComm has been a pinnacle of my professional career. A day never goes by that I am not personally appreciative of the hard-working, talented staff who ensure our members are taken care of every single day, the Board of Directors, who dedicate their time and talent to ensure our mission of doing the right thing of enhancing our members' financial lives is fulfilled.
As we move well into the third quarter, SeaComm continues to be on target to meet our expected forecast set forth in the FY2022 operating budget.
Our Financial Position Today Continues to Remain Solid
Net income as of July 31, 2022 is $4.2 million. Our net assets at the end of July were $767 million. That's a growth of more than $21 million from the previous year. At the same time, net operating expenses YTD were 1.68%, well below the 3.0% targeted goal set by the credit union's budget. Today, we have $102.4 million in undivided earnings. Capital remains a key component to our financial health as it is necessary to grow adequate reserves so we are able to withstand any uncertainty as our assets continue to increase and thereby be viable well into the future. As of January 1, 2022 as a large financially complex credit union, we are required to maintain a risk-based capital ratio at minimum of 10%. Today, we stand at 26.36%, well above what is required.
Weiss, an independent rating agency, has once again provided SeaComm the A rating in terms of excellent financial strength. BauerFinancial, another independent rating company, awarded us their Superior Five-Stars. They analyze the performance of U.S. Banks and Credit Unions. The star ratings classify each credit union based upon a complex formula which factors in relevant data including, but not limited to: capital, historical trends, loan delinquencies, differences in the book and market values of the investment portfolio, profitability, repossessed assets, reserves, charge-offs, regulatory compliance and asset quality. It has deemed SeaComm as safe, financially sound, and that we are operating well above regulatory capital requirements. DepositAccounts also gave us an A+ rating for FY22; one of the highest health grades given out and placing us in the top 200 healthiest credit unions in the U.S in 2021.
Annual Meeting
In my report at this year's annual meeting in May, we were pleased to announce that 2021 was another exceptional year for SeaComm. Highlights for the previous year, included: continued membership growth at 4% as well as a solid growth for lending. Member satisfaction, staff engagement and overall profitability remained high. The overall message relayed was that SeaComm is committed to ensuring our members get the very best in member service, core products and a diverse delivery channel model. Two directors were elected to 3-year terms, Patricia Dodge and Thomas Hannan. A podcast recapping the meeting is available on our website.
Other highlights include:
Certified as a Great Place to Work
Opened our second retail branch in Vermont
A clean audit opinion by our external auditors Nearman, Maynard, Vallez, CPAs
As we move forward, we are excited about our newest branch in Watertown. This new location will offer our members in that market additional services, such as a drive-thru and ATM, which has not been available at our current location. The project is expected to be complete sometime later this fall.
On behalf of the Board of Directors, management and staff, we are grateful to our more than 52,450 members, who continue to put their trust in us, and we will continue to work diligently to remain strong in order to be able to serve well into the future.
Respectfully submitted,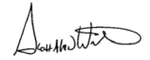 Scott A. Wilson
President and Chief Executive Officer

Follow him on Twitter, Instagram, and Facebook! @SeaCommCEO
---
Listen to Scott's most recent podcasts for the latest financial news and updates! Find it online at www.seacomm.org.
TALK WITH SCOTT WILSON
Once per quarter, the President/CEO will come to you! Below are the scheduled dates for the first part of the year:
Plattsburgh Branch, September 28
Watertown Branch, November 10
All sessions will run 11:00am to noon.
Page 10
Can You Write Your Own Financial Success Story?
These days, it might seem like writing your own "financial success story" is out of reach. As we look to manage our personal finances in the face of inflation and other challenges, many of us face uncertainty about how to cover costs for monthly living expenses such as gas, groceries, and other essentials.
One "quick fix" that is tempting to consider is putting purchases on credit cards. While use of credit cards can be a convenient way to handle expenses, it's important to track the total debt that racks up at the end of each month. Read below for examples of those that wrote their own financial success, with guidance from the trusted nonprofit GreenPath Financial Wellness.
Overcoming Financial Challenges
A recent GreenPath client, a single mom, faced financial challenges trying to pay down more than $14,000 in past due credit card debt. She reached out to GreenPath to let a caring counselor know she was experiencing stress with her household budget, and that the stress also impacted her overall peace of mind. She looked to GreenPath to help manage her budget after unexpected changes with her monthly income, and to understand her options when it came to paying down the debt.
After the mom reached out to GreenPath, a certified counselor looked at her entire financial picture to develop an actionable budget so she could realistically manage debt payments. GreenPath's Debt Management Plan made it possible to lower her monthly credit card payments and interest, which gave her the needed funds to balance her budget and build up an emergency savings balance – even with the income loss. With the debt management plan, the GreenPath client had a clear and realistic path to clear out the past due debt. Structure was key. A personalized payment schedule was based on her pay frequencies and bill due dates. Getting her finances in gear helped reduce overall stress. After teaming with GreenPath, the young Mom feels more confident about her overall financial picture.
Stabilizing Housing Finances
A disabled veteran reached out to GreenPath's housing counselors for guidance with managing the cost of needed home repairs. As a first-time homeowner, the veteran was experiencing anxiety managing costly repairs along with the mortgage payment and other household expenses. An added stressor was the veteran had previously been homeless and was anxious about falling behind on mortgage payments.
A certified GreenPath housing counselor worked with the veteran to understand his total budget, his VA benefits related to his disability, and helped review his credit report to assess his full debt picture. Together they put the priority on stabilizing housing finances, helping the client meet his goal of prioritizing the mortgage payment, building savings for the home repairs, and providing options to decrease expenses and have more income in the overall monthly budget. All told, the veteran obtained clear next steps to address his housing situation. The client reported he was reassured, appreciated the constructive guidance to stabilize his housing finances and appreciated the positive experience with the GreenPath counselor.
Getting Back on Track
After a negative experience with a for-profit debt settlement company, a 73-year-old senior reached out to GreenPath to help manage more than $43,000 in unsecured credit card debt. He reported issues with family relationships, and even with his ability to get a good night's sleep, after being charged hefty fees by the debt settlement company only to still have the stress of managing past due credit card debt.
A GreenPath counselor worked with the senior to assess his entire financial situation. A customized GreenPath Debt Management Plan consolidated his credit card debt into a single payment. GreenPath helped negotiate lower interest rates and monthly payments with creditors, so the veteran was able pay off debt faster and save money. After a focused approach, financial success was within reach. A debt management plan helped the senior reduce debt and establish consistent on-time payments. In addition, the counselor provided options for the client to learn new spending habits and build a healthy financial life. Following a personalized spending plan allowed him to reduce use of credit cards which also worked to help build up his credit score.
Knowing the national nonprofit GreenPath has been in business for more than 60 years, is highly rated, and recognized for working on behalf of clients allowed the client to reduce his worry. He reported that he was sleeping better at night knowing there was a plan in place.
Write Your Own Financial Success Story
These examples, pulled from thousands of similar financial success stories, illustrate that it is possible to get on firm financial footing. As a trusted national nonprofit established in 1961, GreenPath Financial Wellness provides financial counseling, education and debt management plans that empower people to lead financially healthy lives.
---
GreenPath provides SeaComm members with access to free one-on-one financial counseling, debt management services, and more. To learn more about how our partnership with GreenPath can help you, call (877) 337-3399.
---
SeaComm's Personal Financial Advisor Services
Mathew Hastings
Personal Financial Advisor

Office: 315-764-0566 ext. 555
Toll Free: 800-764-0566 ext. 555
Mobile: 315-296-5188
Email: Mathew.Hastings@cunamutual.com
Locations: Massena, Potsdam, Malone, Canton, Ogdensburg, & Watertown, NY
David C. Brown
Personal Financial Advisor

Office: 315-764-0566 ext. 804
Toll Free: 800-764-0566 ext. 804
Email: David.C.Brown@cunamutual.com
Locations: Plattsburgh, NY, South Burlington & Essex, VT
Page 11
2022 SeaComm Summer Grant Program
Congratulations Jacob Perry!
Jacob Perry was selected as the 2022 Summer Grant Program Recipient. This program was created to give local youth the opportunity to help start and grow a new business. Jacob is a student at Parishville-Hopkinton Central School, and started his business, Jake's Campfire Wood, to sell firewood to homes and seasonal camps in the area. The funds have been used to assist with the purchase of a trailer, allowing Jacob to distribute wood to more locations. To learn about Jake's Campfire Wood, visit: https://jakes-campfire-wood.business.site/
---
Remember to Check Your LoanEngine™ Offers!
As a SeaComm member, you have the ULTIMATE borrowing power with our loan pre-approval program, LoanEngine™. This program gives our members the ability to view and accept loan offers without having to come into a branch or fill out an application. Every 60 days, qualified members may receive prescreened offerings on up to seven loan products, including: New & Used Auto; Auto Refinance; Visa® Platinum Credit Cards, Small RV; Consolidation Loans; and/or Personal Loans.
If you qualify for a pre-approved offer, you'll be presented with it through the SeaComm Mobile App, NetTeller™, email, and/or letter in the mail! You'll have the ability to accept it immediately by following the prompts, or by contacting our call center at (800) 764-0566.
---
Sitting Down with Earl Jackson
...one of the original ten SeaComm chrater members
In 1963, ten employees of Chevrolet Aluminum Foundry of GM Corporation in Massena invested $5 each to obtain a share in a newly formed organization, originally known as Seaway Community Federal Credit Union. The charter members gave freely of their time and money to get the credit union started. Their primary goal was to offer employees a financial alternative which would provide savings and loan options to assist them and their families. Earl Jackson, a GM Floor Inspector at the time and one of the original charter members, recently sat down with us to discuss the credit union's early beginnings and path to success.
When asked why Jackson and his colleagues decided to embark on this journey together, Jackson mentions the lack of financial opportunities available at the time. "A lot of the hourly and salary people came in from other states...and the banks in Massena at the time wouldn't have anything to do with them," he says. Acknowledging this obstacle, Jackson and his colleagues knew that something had to be done. "You couldn't get a loan," he adds.
The group of men decided to unite in their effort to establish a financial cooperative that would benefit their friends, family, and community. A credit union representative from Syracuse offered to assist the group of GM employees in establishing their credit union, by collecting shares and drawing up a charter. Once the charter was signed, the credit union was established and deposits and loans were offered. Since 1963, the credit union has expanded from its humble beginnings to become a community chartered credit union. When asked about the biggest piece of change he has observed over the years, Jackson says, "Seeing all these big buildings going up!"Today, SeaComm has more than 52,450 members and nine branch locations, with assets exceeding $765 million. As he reflects on the credit union's consistent growth and team of more than 140 employees, Jackson remarks, "I still can't believe we are this big."
Thank you Earl Jackson for your contributions and pioneering vision!
Page 12
Community Support
POLICE ACTIVITIES LEAGUE OF MASSENA - MAY 2022
In May, we presented a $5,000 check to the Police Activities League (PAL) of Massena. The donation was used to support the 4th Annual Charity Golf Tournament, which was held at the Malone Golf Club on June 17, 2022. All proceeds from the tournament were used to promote PAL's mission to foster positive relationships between local youth and law enforcement officers through fun and engaging programs.
SAMARITAN AUXILIARY - FEBRUARY 2022
It was our pleasure to present a $5,000 donation to the Samaritan Auxiliary in Watertown. The funds were used to support the "One Night, One Diamond" fundraiser, which was held on March 26, 2022. Proceeds from the event have supported the purchase of sanitizing equipment for Samaritan Medical Center, as well as Sleep Diagnostic Systems for the Samaritan Sleep Lab.
4-H CAMP OVERLOOK - FEBRUARY 2022
We were happy to deliver a $2,830 donation in support of the 4-H Camp Overlook Scholarship Fund. The donation provided local children the opportunity to experience nature adventures and environmental awareness programs at the camp this summer, which is located in the hamlet of Mountain View. Five scholarships were used for one-week sessions and another three were used for the Cloverbud Camp, which is a three day session. The scholarships were made available to students in both Franklin and St. Lawrence Counties who would not otherwise have the funds to attend.
PSC MUSIC FRIENDS - JUNE 2022
We were happy to donate $1,325 to PCS Music Friends. The funds were used to support the music program at Potsdam Central School District through the purchase of new instruments. PCS Music Friends works to provide instruments for students with an economic situation that prevents them from participating in the music program.
Page 13
BUSINESS SPOTLIGHT
1844 House - An American Bistro
Nestled amongst the rolling hills of the North Country is the 1844 House, a fine-dining establishment where hospitality, a relaxed atmosphere and locally sourced ingredients are the focus. The roots of 1844 House stretch back more than 178 years, when it was originally built as a farmhand's house in 1844. Since then, it has served in many capacities, including general store, community hall, and now a cherished farm-to-table restaurant. In the fall of 2021, it was in danger of coming to an end, as the restaurant owners, Brian and Jenny Walker had plans to relocate. To the communities' delight, Niles & Sons Real Property Holdings, a father and son(s) company comprised of Terry, Ryan, and Graham Niles, decided to venture into the restaurant business and purchase the beloved restaurant.
The team at Niles and Sons knew the importance of 1844 House to the region. "The biggest thing that I've learned is the value of a good restaurant to the local community and how much they want that," states Ryan. After finalizing the purchase of 1844 House, the decision was made to keep the structure and ambience as it was. "If it's not broke, don't fix it", said Terry. Their goal, per Terry, is to "provide top notch, excellent service to all people who walk in the door." The 1844 House has a dedicated team of staff consisting of about 20 individuals, the majority of which have stayed on through the transition.
As one of the last true scratch kitchens in the North Country, the team at 1844 House pride themselves on serving dishes made from fresh, local ingredients. The restaurant utilizes several small gardens on the property for produce, and they obtain beef, chicken and other meats from local farmers. In addition, Terry provides local honey from his bee farm, which is used in several dishes. With the restaurant having access to a variety of fresh produce and meat, Ryan stated, "We have not raised prices at all. We're focused on giving the North Country community a high quality experience while being able to maintain current prices, even during this difficult time."
The menu at 1844 House features multiple courses, including a soup, salad, main entrée, dessert - and even a complimentary amuse-bouche to awaken the palate. Each week, the manager and executive chef select a new special to impress their patrons with. According to Ryan, one of the most popular dishes remains the filet, "a premium cut of beef that you can cut with a fork." As for the drink of choice, wine is the go-to selection for most customers who enjoy pairing their beverage with one of the many entrée options.
When it comes to their experience working with SeaComm, Ryan states, "SeaComm has been very supportive throughout the process of acquiring and developing our new business venture." To enjoy this unique dining experience for yourself, visit 1844 House located at 6885 US-11, Potsdam, NY. The restaurant is open Wednesday-Saturday, 4:30pm-9:00pm. Reservations are highly recommended. To reserve a table, contact 1844 House by phone: 315-268-1844 or email: info@1844house.com
Gideon's Galley & Catering LLC
If you are looking for a great, local eatery, give Gideon's Galley a try. Gideon's Galley is a local food truck and catering service that can be found at various locations in the area. When talking with the owner, Allen Ellis, we inquired about what made him decide to start Gideon's Galley. "I started the business because after 20+ years of working for other people. It was time for me to do my own thing." Gideon's Galley officially opened in August 2018. Allen stated, "It's a lot more work than I thought, but well worth it." We asked Allen how the name came about, and he stated, "Gideon was my grandfather, and it is also my middle name…and then galley, of course, being a kitchen.
Gideon's Galley is a staple in the local area with the busiest times being June through August. Allen states that business is constantly growing. "I have a cult following. They know where I am, what days of the week and times. During the winter, I do Thursday night dinner out of my kitchen and people know it. They look forward to Thursday night." Allen mentions a few customer favorites on the menu are his mother-in-law's cabbage roll recipe and chicken alfredo. For his popular Thursday evening dinners, Allen accepts orders through Facebook messenger or text, and the orders can be picked up at 12 Mechanic Street in Norwood.
We asked Allen what his greatest source of motivation is and he responded, "It's for me. It's what I want to do…what I'm hoping people want to see, and also the repeat customers." When talking more about what makes Gideon's Galley successful, he stated, "I know most of my repeat customers by face and name, and often I know exactly what they want off the menu when they walk up." Having this kind of connection with customers is what makes Gideon's Galley stand apart from the rest.
When it comes to his relationship with SeaComm, Allen stated "I've been with SeaComm for 35 years, and I don't have one complaint." He also noted that he does most of his business with the Potsdam office. "SeaComm is growing, and I'm hoping other people are seeing that," he adds. To experience Gideon's Galley for yourself, just "follow the orange trailer" as Allen says. In the spring and summer, you can find Gideon's Galley at the following locations: Wednesdays – Canton Village Park, Canton, NY; Thursdays – In-Law Brewing Company, Chase Mills, NY; Saturdays - Various booked events.
To contact Gideon's Galley & Catering LLC for events, you can reach Allen through Facebook messenger, call, text, or email.
Facebook: Gideon's Galley & Catering LLC / Phone: 315-244-6599 / Email: GideonsGalley@gmail.com
We are proud of our business members and want to share your story! Contact Jerry Manor for more information: 800-764-0566 ext. 546 / jmanor@seacomm.org
Page 14
Milestone Anniversaries at SeaComm
SeaComm management and Board of Directors recently recognized and congratulated staff members who have reached career milestones.
As a special acknowledgment, each was treated to a recognition luncheon and gift.
Thank you for your dedicated service to the credit union and its members!
30 years: Neary Mccarthy
25 years: Rick Maloney
20 years: Jerry Manor, Debra Paquin, Maggie Wilkins
15 years: Scott A. Wilson
10 years: Chantel Johnston, Ashley Allen
5 years: Diane Brown, Cheyenne Boardway, Alfred Sawinski, Cherie Murray, Donna Bushey, Yvonne Alterie, Tianna Downey, Rebecca Burcume, Laurie French, Kristen Massey, Vanessa Thompson, Ashley Montgomery, Keith Cayea, Vanessa Planty, Nicolette Rufa
---
2023 MARKS THE 60TH YEAR OF OUR CHARTER!
On June 6, 1963, ten visionary employees of Chevrolet Aluminum Foundry of GM Corporation in Massena invested $5 each to obtain a share in a newly formed organization that we know today as SeaComm Federal Credit Union. The $50 was originally stored in a toolbox, with a collective goal to improve the financial lives of not only themselves, but those who they worked with. Today, you can find the iconic red tool box in each of our branches - which symbolizes our early beginnings and our unwavering mission of "People Helping People."
As we reflect on our 59 years or service and look to our upcoming 60 year anniversary, we are excited to roll out special giveaways throughout 2023 - exclusively for our dedicated members!
Stay up-to-date on future announcements by following along on our social media pages and website...
---
NewsByte Podcast
Sometimes a quick bit of information can save you time and money or help you make a decision about your financial future! Our NewsByte podcast is your guide to financial information and what's going on at SeaComm. Each month, we feature a new topic in 5 minutes or less.
Start listening today...
Visit seacomm.org/podcasts.html
Page 15
2022 SCHOLARSHIP RECIPIENTS
Noah Rousell, son of Heather and Jeff Rousell of Colton, graduated from Colton-Pierrepont Central School with a grade point average of 97.42. As an avid volunteer, Noah dedicated his free time to many causes, including the Sky Community Partners, where he applied his passion for computer programming to improve the organization's webpage. Beginning in fall 2022, Noah will attend Brown University in Providence, Rhode Island, where he will pursue a degree in computer science.
Rhett Ashley, son of Lawrence and Nicole Ashley of Norwood, graduated from Norwood-Norfolk Central School with a 94.21 grade point average. During his high school career, Rhett spent his time volunteering with the Nicandri Nature Center, Norwood Lake Poker Run, and the Save the Fountain Project in Norwood. Rhett has been accepted to Clarkson University, where he will study biology beginning in the fall 2022 semester.
Samantha McGinnis, daughter of Julie and Michael McGinnis of Norwood, concluded her high school career at Norwood-Norfolk Central School with a 92.45 grade point average. Throughout high school, Samantha was an avid volunteer while maintaining a part-time position at the Hometown Market & Deli in Norwood. Samantha will major in adolescent education and English at SUNY Geneseo, where she has been awarded the Geneseo Community Scholarship and American Red Cross Scholarship.
Lauren Schack-Sehlmeyer is the daughter of Amy and Kenneth Schack-Sehlmeyer of Malone. Lauren concluded her high school days at Brushton-Moira Central School with a grade point average of 98.99. During her high school career, Lauren spent her free time volunteering with the North Country Animal Shelter and National Honor Society. Lauren has been accepted to the Rochester Institute of Technology, where she has been awarded the RIT Presidential Scholarship and RIT Merit Scholarship. She will major in biomedical sciences in the fall 2022 semester.
AunaMarie Shadle, daughter of Danielle Chapman and Les Shadle of Massena, is a graduate of Massena Central School with a grade point average of 93.33. As an active member in the community, AunaMarie has spent her time volunteering with her local elementary school and the Rotary pancake breakfast, while maintaining a part-time position at the Coles Creek Marina. AunaMarie will attend SUNY Potsdam beginning in the fall, where she will major in physical education.
Sophia Brown, daughter of Joseph and Danielle Brown of Massena, graduated from Massena Central School with a grade point average of 95.40. In addition to volunteering with the Massena Elks Club, Sophia also dedicated her time as a peer tutor and a volunteer with the Community Center Food Drive. Sophia will study math education/inclusive education at Nazareth College in fall 2022, where she has been awarded the Merit Scholarship.
Ryan Deshane is the son of William and Lisa Deshane of Massena, and a graduate of Massena Central. Ryan has concluded his high school education with a grade point average of 89.60. While attending school, Ryan was inducted into the National Honor Society, and volunteered his time with Kids Night Out and Make a Difference Day. Ryan will attend Nazareth College come fall 2022, where he will study communications and media.
Lucas Hart, son of Tiffany White of Bangor, graduated from Brushton-Moira Central School with a GPA of 96.89. Throughout high school, Lucas spent his time volunteering with the National Honor Society, New Vision Class, and his church youth group. Lucas also maintained part-time positions at Bonesteel's Gardening Center and Martin's on Main. Lucas will attend SUNY Potsdam, where he will major in criminal justice come fall 2022.
Wyatt Preve is the son of Penny Kuhn of Dickinson. Wyatt graduated from Brushton-Moira Central School with a grade point average of 96.04. During his high school career, Wyatt was a member of the high school band, varsity basketball team, and also served as a volunteer with his church music team. Wyatt will be attending the University of Albany in the fall 2022 semester, where he will study biology.
Abygail Clark, daughter of Brianne and Chad Clark of Bangor, graduated from Brushton-Moira Central School with a grade point average of 96.20. Throughout high school, Abygail maintained her position on the high honor roll and was a member of her high school band, where she played the alto saxophone. Abygail will attend Clarkson University beginning in fall 2022, where she will study aerospace engineering.
The SeaComm Shirley J. Eagles scholarships are awarded each year to college bound students in memory of long time SeaComm employee Shirley Eagles, who lost her life in a tragic car accident in 2004. Winners are selected based on a wide variety of criteria including academics, volunteer service, scholastic awards, and financial need. The entire SeaComm family is very proud of the 2022 award winners.
Congratulations Class of 2022
Page 16
Brain Teaser Answer: The letter "M"
SeaComm
30 Stearns St
Massena, NY 13662
SmartLine: (315) 769-5821 or 1 (866) 769-5821
Website/NetTeller™: www.seacomm.org
Locations
Headquarters
30 Stearns Street
Massena, NY 13662
(315) 764-0566
Fax: (315) 764-0152
Monday-Thursday 8am-5pm
Friday 8am-6pm
Saturday 9am-noon
Drive-up opens:
Mon-Fri. 7:30am; Sat. 8:30am
Potsdam Branch
6 Sisson Street
Potsdam, NY 13676
(315) 764-0566
Fax: (315) 265-1456
Monday-Thursday 8am-5pm
Friday 8am-6pm
Saturday 9am-noon
Drive-up opens:
Mon-Fri. 8am; Sat. 8:30am
Malone Branch
3349 Route 11
Malone, NY 12953
(315) 764-0566
Fax: (518) 483-7751
Monday-Thursday 8am-5pm
Friday 8am-6pm
Saturday 9am-noon
Drive-up opens:
Mon-Fri. 8am; Sat. 8:30am
Canton Branch
101 East Main Street
Canton, NY 13617
(315) 764-0566
Fax: (315) 379-9809
Monday-Thursday 8am-5pm
Friday 8am-6pm
Saturday 9am-noon
Drive-up opens:
Mon-Fri. 7:30am; Sat. 8:30am
Ogdensburg Branch
3001 Ford Street Extension
Ogdensburg, NY 13669
(315) 764-0566
Fax: (315) 394-0449
Monday-Thursday 8am-5pm
Friday 8am-6pm
Saturday Closed
Plattsburgh Branch
139 Smithfield Blvd
Plattsburgh, NY 12901
(315) 764-0566
Fax: (518) 324-0567
Monday-Thursday 8am-5pm
Friday 8am-6pm
Saturday 9am-noon
Drive-up opens:
Mon-Fri. 8am; Sat. 8:30am
South Burlington Branch
1680 Shelburne Road
South Burlington, VT 05403
(315) 764-0566
Fax: (802) 497-2569
Monday-Thursday 8am-5pm
Friday 8am-6pm
Saturday Closed
Watertown Branch
605 Coffeen Street
Watertown, NY 13601
(800) 764-0566
Fax: (315) 782-6930
Monday-Friday 8am-5pm
Saturday Closed
This publication does not constitute legal, accounting or other professional advice. Although it is intended to be accurate, neither the publisher nor any other party assumes liability for loss or damage due to reliance on this material.
©2022 SeaComm Federal Credit Union