SeaComm Advisor Text Version
SeaComm Advisor Newsletter
Fall/Winter Edition 2021
Cover Page
The Advisor
In this issue:
Essex Ribbon Cutting
President's Report
MAC Award
United Neighbors Merger
Scholarship Recipients
Dora Maxwell Award
Page 2
Essex Grand Opening
We celebrated the official opening of our new Essex branch location with a ribbon-cutting ceremony on Friday, April 16, 2021. The Essex branch finalized construction at 25 Carmichael Street, and was open to the public on April 19, 2021. "We are delighted to be part of the greater Essex community and that our new location will give us access to a highly visible, ever expanded retail location," states Scott A. Wilson, SeaComm President and Chief Executive Officer.
"The Town of Essex was very supportive of our new building project throughout the planning and construction phase." Wilson adds, "We have been pleased with our reception so far into the market and the opportunity afforded to us by Peter Edelman of Eurowest Retail Partners, L.P. of Essex, VT. We look forward to meeting our neighbors and the opportunity to serve in this new market and be an intricate partner in this vibrant community."
Keeping in line with COVID-19 restrictions at that time, the private celebratory event was attended by SeaComm Board of Directors, President/CEO, senior leadership team, and branch staff. They were joined by representatives of the project design team, P. W. Campbell. Food and refreshments were provided by local event services company, Catering By Dale, in accordance with the Vermont Forward Plan for events and gatherings.
The new Essex location is a 3,500-square-foot branch that offers an array of services for all financial needs. The new branch includes a two-lane drive-through area, a 24/7 ActiveEdge® ATM that offers cutting-edge security solutions, electronic cash recyclers at the teller stations, and a charging station for electronic vehicles to assist in reducing overall emissions, thereby improving the overall environmental health. The lobby has a comfortably furnished waiting area, equipped with a fully stocked refrigerator, complimentary snacks, and a flat screen television. Personal tablets take the place of paper brochures which helps to minimize SeaComm's carbon footprint. Construction of the branch was also completed with awareness to environmentally friendly materials as reviewed by Efficiency Vermont. These measures undertaken is a concrete way for SeaComm to continually improve its approach to energy savings and operational efficiency.
Essex Branch Manager Joseph Feltz joined the SeaComm team in March 2021, specifically hired for the position. A native of Colchester, he brings 25 years of financial service experience to SeaComm. "We are extremely fortunate to onboard such high quality talent," said Wilson. "We recognize the key to our success is our employees. Joe is a fine addition to our management team and will continue to work hard to meet the overall expectations of providing our members exceptional member service."
Throughout his career, Feltz has held numerous positions including Bank Manager and Mortgage Loan Officer for local financial institutions in the Chittenden County area. "I am excited to be part of the growing SeaComm team," Feltz said. Joe attended High School in Manchester, VT, and he holds a Bachelor of Arts in Economics from the University of Vermont in Burlington. He and his wife Cheryl reside in Colchester, along with their three children.
Leading the South Burlington branch is Joshua Thomas, who joined SeaComm in May 2021 as Branch Manager. Joshua comes to the credit union with more than ten years of experience in the financial service industry. "I look forward to continuing to serve our growing membership, and helping them reach their financial goals," Thomas said. Joshua attended high school in Hinesburg, VT, and studied at Community College of Vermont in Winooski, and The University of Vermont in Burlington. He and his wife Megan reside in Essex with their two children.
In their roles as Branch Managers, both Feltz and Thomas oversee branch operations, including teller and lending functions, and ensure high-member service standards.
Page 3
We are NOW in Watertown!
SeaComm officially finalized its merger with United Neighbors Credit Union in Watertown! As of June 1, 2021, systems and operational integration were complete, involving collaboration from both credit unions to bring the organizations together. Former United Neighbors members can now take full advantage of the services offered by SeaComm. The Watertown branch is located at 605 Coffeen Street in the Carbone Bros. Plaza. SeaComm plans to construct a new 3,500 square foot retail branch in 2022.
In November 2020 the National Credit Union Administration in Washington, D.C. officially approved the expansion of SeaComm's field of membership to also include Jefferson and Lewis counties.
"This merger gives former United Neighbors Credit Union members more products than we, on our own, could have ever given them. As a small Credit Union we praise ourselves on a warm and inviting business where our members are not just an account number but a part of our Credit Union family," states Leslie Bush, Watertown Branch Manager and Former CEO of United Neighbors Credit Union. "SeaComm has a very similar philosophy and I look forward to growing our membership and being part of an amazing place for people to carry out all their financial needs," she adds.
Through this merger, the members of United Neighbors Federal Credit Union now have access to a vast array of new Credit Union products and services, including real-time instant issue debit and credit cards, mortgages, personal advisor services and member business loans. These new and innovative services are now available to former United Neighbors members, giving them financial opportunities that are both convenient and accessible.
"We are very excited to now have United Neighbors FCU a part of SeaComm. This member-focused credit union's mission and values are succinctly aligned with ours and will only be strengthened as we move forward together," states Scott A. Wilson, SeaComm President & Chief Executive Officer. "We are so pleased that the United Neighbors staff have remained with us and continue to take care of the members, adds Wilson."
The Watertown branch team consists of Jess Roach, Financial Service Representative, and David Green, Teller. Leading the Watertown team is Branch Manager Leslie Bush, who came to SeaComm with more than eight years of experience in the credit union industry. She has held several positions including Manager/CEO at United Neighbors and Bookkeeper at State CS Employees Credit Union. In her role as Branch Manager with SeaComm, Bush continues to oversee branch operations and ensure high member service standards for the growing Watertown membership. "I look forward to continuing to serve our members and assist them with all their financial needs," Bush said. Leslie attended High School in Calcium, NY and graduated from Jefferson Community College with an Associate's Degree. Bush and her husband Steven currently reside in Calcium with their two children.
Watertown Advisory Committee:
Corey Decillis
Jeff Rutigliano
William Spaulding
---
SeaComm makes a big... Splash!
As part of the SeaComm Pay-It-Forward Program, we covered the cost of car washes at Classy Chassy in Watertown!
Beginning at 11am, the first 50 customers to arrive on Friday, May 21, were surprised with a FREE "Bubble Bath" car wash. Our staff also provided each person with a SeaComm cooler, phone fan, and other items.
We were happy to perform this random act of kindness for Watertown residents!
Page 4
Puzzle Zone
Brain Teaser:
Q: I give away half my money and spend half of what I have left. I lose $5. I'm left with $5. How much did I start with?
Turn to page 16 for answer.
---
My landlord wanted to talk to me about how high my heating bills are... I said, "Sure. My door is always open."
---
Have you UPGRADED to a Benefits Plus® checking?
Adding a Benefits Plus® or Benefits Plus® Premium membership to your SeaComm checking account entitles you to an exclusive program, which allows you and your family to save money on products & services you use every day! This includes...
Discounted gift and eGift cards
Prescription Savings
Exclusive discounts on hotels, flights, rental cars, and condos
FREE grocery coupon club
Identity Theft Protection Services...and much more!
Stop by your local SeaComm branch to enroll for a small monthly fee, or visit seacomm.org/benefitsplus.html for more information!
*For complete information, terms, conditions and exclusions please visit www.benefits-plus.org or call 866-329-7587.
---
SeaComm will be closed for...
Columbus Day - Saturday, Oct. 9 & Monday, Oct. 11
Veterans Day - Thursday, Nov. 11
Thanksgiving Day - Thursday, Nov. 25
Christmas Day - Dec. 25
Page 5
SeaComm Earns 2021 Great Place to Work™ Certification!
SeaComm is proud to be Certified™ by Great Place to Work® as elected by its employees. The prestigious award is based entirely on what current employees say about their experience working at SeaComm. This year, 89% of employees said it's a great place to work, compared to 59% of employees at a typical U.S.-based company.
Great Place to Work® is the global authority on workplace culture, employee experience, and the leadership behaviors proven to deliver market-leading revenue, employee retention and increased innovation. "Great Place to Work Certification™ isn't something that comes easily – it takes ongoing dedication to the employee experience," said Sarah Lewis-Kulin, vice president of global recognition at Great Place to Work. "It's the only official recognition determined by employees' real-time reports of their company culture. Earning this designation means that SeaComm is one of the best companies to work for in the country."
"It is gratifying to be named as a Great Place to Work on a national level. The process by which we are selected solidifies for SeaComm that we are focused on the right things by ensuring that our staff feel valued and engaged," states Scott A. Wilson, President and Chief Executive Officer. "We are proud to join the ranks of companies like American Express, Bank of America and AT&T as a Great Place to Work."
For ten consecutive years, SeaComm was named a Best Company to Work for in New York. A decision was made last year to move away from the Best Company survey and find one that would enable the organization to include its Vermont operations in the survey engagement process. "Great Place to Work Trust Index Survey fit our criteria. Much like the Best Companies to Work for in NY, an anonymous survey administered independently allows us to focus on areas which are of extreme importance to our employees," said Wilson. "Even though we received a distinction as a Best Company for a decade, we do not take our staff satisfaction as an employer lightly. In fact, we recognize that a carefully laid out people strategy, to meet the ever-changing needs of our workforce, is vital to our long-term viability in service to our membership. It is key to our overall success and comes from the top down led by our Board of Directors, who recognize the value our employees bring each and every day," he continues.
According to Great Place to Work® research, job seekers are 4.5 times more likely to find great employment at a Certified™ great workplace. Additionally, employees at Certified™ workplaces are 93% more likely to look forward to coming to work, and are twice as likely to be paid fairly, earn a fair share of the company's profits and have a fair chance at promotion. If you are interested and looking to grow your personal career at a company that puts its people first, visit our careers page at: https://www.seacomm.org/employment.html
---
Career Milestones
SeaComm management and board of directors recently recognized and congratulated staff members who have reached career milestones. As a special acknowledgment, each was treated to a recognition luncheon and gift!
Pictured (l to r) are Scott A. Wilson, President & Chief Executive Officer; Barbara Bessette, Branch Manager, 15 years; Rose Lapoint-Matthews, Head Teller, 15 years; Lily Pomainville, Teller, 5 years; Secilley Shipman, Assistant Branch Manager, 5 years; Tim King, Facilities Specialist, 35 years; Kathy Dunkelberg, BSA Analyst, 15 years; Audra Lashomb, ACH/EFT Payment Specialist, 25 years; and Donna Deruchia, Call Center Manager, 15 years. Missing from the photo is Taylor Thrasher, Call Center Representative, 5 years.
Tim King recently celebrated his 35th anniversary with SeaComm!
Tim started his journey with the credit union on May 5, 1986 as a maintenance worker. In his current role as Facilities Specialist, Tim helps to maintain the infrastructure of the credit union's buildings and grounds.
"Tim has been a dedicated member of our facilities team for three and a half decades. He continues to put SeaComm first when he offers well thought out ideas to improve the maintenance of our branches," said SeaComm President & Chief Executive Officer Scott A. Wilson. "We are very grateful to have his experience on our staff."
"I have enjoyed working at SeaComm these last 35 years," says Tim. "The company has been very good to me, and I enjoy the people I get to work with."
Tim resides in Massena with his wife Donna. They have three adult children and seven grandchildren.
Page 6
How Much Life Insurance Do You Need?
Your life insurance needs change as your life changes. When you are young, you may not have a need for life insurance. However, as you take on more responsibility and your family grows, your life insurance needs increase. Your needs may then decrease after your children are grown. You should periodically review your needs to ensure that your life insurance coverage adequately reflects your life situation.
Estimating your life insurance need: There are a couple of simple methods that you can use to estimate your life insurance need. These calculations are sometimes referred to as rules of thumb and can be used as a basis for your discussions with your insurance professional.
Income rule: The most basic rule of thumb is the income rule, which states that your insurance need would be equal to six or eight times your gross annual income. For example, a person earning a gross annual income of $60,000 should have between $360,000 (6 x $60,000) and $480,000 (8 x $60,000) in life insurance coverage.
Income plus expenses: This rule considers your insurance need to be equal to five times your gross annual income plus the total of any mortgage, personal debt, final expenses, and special funding needs (e.g., college). For example, assume that you earn a gross annual income of $60,000 and have expenses that total $160,000. Your insurance need would be equal to $460,000 ($60,000 x 5 + $160,000). Several more comprehensive methods are used to calculate life insurance need. Overall, these methods are more detailed than the rules of thumb and provide a more complete view of your insurance needs.
Family needs approach: The family needs approach requires you to purchase enough life insurance to allow your family to meet its various expenses in the event of your death. Under the family needs approach, you divide your family's needs into three main categories:
Immediate needs at death (cash needed for funeral and other expenses)
Ongoing needs (income needed to maintain your family's lifestyle)
Special funding needs (college funding, bequests to charity and children, etc.)
Once you determine the total amount of your family's needs, you purchase enough life insurance, taking into consideration the interest that the life insurance proceeds will earn over time, to cover that amount.
Income replacement calculation: The income replacement calculation is based on the theory that the family income earners should buy enough life insurance to replace the loss of income due to an untimely death. Under this approach, the amount of life insurance you should purchase is based on the value of the income that you can expect to earn during your lifetime, taking into account such factors as inflation and anticipated salary increases, as well as the interest that the lump-sum life insurance proceeds will generate.
Estate preservation and liquidity needs approach: The estate preservation and liquidity needs approach attempts to calculate the amount of life insurance needed upon your death to settle your estate. This includes estate taxes, and funeral, legal, and accounting expenses. The purpose is to preserve the value of your estate at the level prior to your death and to prevent an unwanted sale of assets to pay estate taxes. This method takes into consideration the amount of life insurance needed to maintain the current value of your estate for your family, while providing the cash needed to cover death expenses and taxes.
CBSI FR-3671737.1-0721-0823
Representatives are registered, securities sold, advisory services offered through CUNA Brokerage Services, Inc. (CBSI), member FINRA/SIPC , a registered broker/dealer and investment advisor, which is not an affiliate of the credit union. CBSI is under contract with the financial institution to make securities available to members. Not NCUA/NCUSIF/FDIC insured, May Lose Value, No Financial Institution Guarantee. Not a deposit of any financial institution.
Take Advantage of SeaComm's Personal Financial Advisor Services
Mathew Hastings
Personal Financial Advisor
Office: 315-764-0566 ext. 555
Toll Free: 800-764-0566 ext. 555
Mobile: 315-296-5188
Email: Mathew.Hastings@cunamutual.com
Location: Massena
David C. Brown
Personal Financial Advisor
Office: 315-764-0566 ext. 804
Toll Free: 800-764-0566 ext. 804
Email: David.C.Brown@cunamutual.com
Locations: Plattsburgh, So. Burlington & Essex
Page 7
SeaComm Earns Two More Awards For The Pay-It-Forward Program!
The SeaComm Pay-It-Forward Program continues to deliver random acts of kindness throughout communities in Northern New York and Vermont. We were recently presented with the 2021 Silver MAC Award from the Marketing Association of Credit Unions in the Community Engagement category. Previously, SeaComm was awarded the Gold MAC Award in 2020, and the Bronze MAC Award in 2018.
SeaComm also received the First Place Dora Maxwell Award for Social Responsibility. This prestigious award is presented by the New York Credit Union Association, and is given to a credit union for its social responsibility projects within the community. SeaComm also earned the Dora Maxwell Award in 2018 and 2020.
The award is named after Dora Maxwell, who was an early credit union pioneer in New York state. Despite having to deal with intimidating bankers, she secured charters for hundreds of credit unions throughout the United States.
---
In April, we were happy to deliver flowers, puzzles, and crossword books to the 130 residents at United Helpers River Ledge Nursing Home in Ogdensburg. Each female resident received a flower arrangement with a crossword book, and each male resident received a puzzle with a crossword book!
*Pictured (l to r) from United Helpers are Activities Director Larry Worden, Activities Aide Angie Dixon, Assistant Director of Nursing Alysha Troiano, River Ledge Resident Jean Fiacco, Vice President of Operations Brittany Thornton, SeaComm Branch Manager Danielle Uppstrom, and SeaComm Marketing-Communications Specialist Tyler LeBoeuf.
In June, we covered the cost of all drive-thru orders at Dunkin', in Potsdam. Beginning at 11am, the first 100 drive-thru customers to arrive on National Donut Day, June 4, had their order paid for by SeaComm! We also provided each individual with a phone fan, reusable straw, ball cap, and other giveaway items.
*Pictured (l to r) are Dawn Stevenson and SeaComm Business Development Manager Jerry Manor.
Throughout the month of July, SeaComm provided free ice cream to more than 900 local residents across Northern New York and Vermont! In honor of National Ice Cream Month, we brought Ben & Jerry's and Mr. Ding-A-Ling ice cream trucks to all nine communities with a SeaComm branch, and surprised individuals with ice cream and giveaway items.
*Pictured (l to r) with SeaComm Branch Manager Barb Bessette are Hunter Ames and Gavin Pike.
Follow us on social media to learn about upcoming Pay-It-Forward events in your community!
Page 8
Report of the President and Chief Executive Officer
As we move well into the third quarter, SeaComm continues to be on target to meet our expected forecast set forth in the FY21 operating budget. Member satisfaction, staff engagement and overall profitability continues to remain above expectation.
Our Financial Position Today Continues to Remain Solid
Net income as of July 31, 2021 is $3,170,623. Our net assets at the end of July were $731,438,341. At the same time, net operating expenses YTD were 1.55%, well below the 3% targeted goal set by the credit union's budget. Today, we have $101 million in total equity to date. Capital remains a key component to our financial health, as it is necessary to grow adequate reserves so we are able to withstand any uncertainty as our assets continue to increase and thereby be viable well into the future.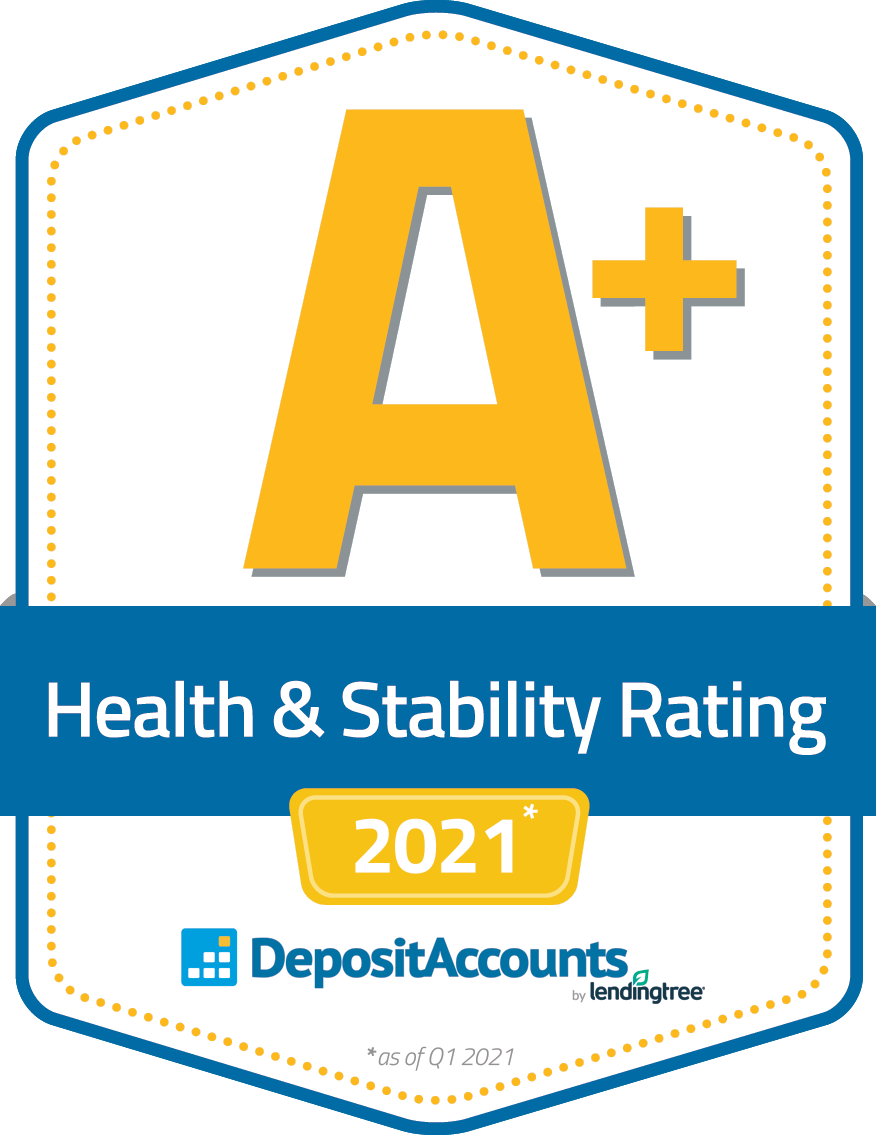 Weiss, an independent rating agency, has once again provided SeaComm the A- rating in terms of excellent financial strength for Q1 FY21. This means that we offer excellent financial security. We have maintained a conservative stance in our business operations and underwriting practices as evidenced by the strong equity base, high asset quality, steady earnings, and high liquidity. The A- rating places this institution on Weiss Recommended List of institutions, an elite group of 566 credit unions representing the top 11.0% of the industry.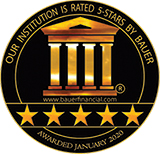 BauerFinancial, another independent rating company, awarded us their Superior Five-Stars. They analyze the performance of U.S. Banks and Credit Unions. The star ratings classify each credit union based upon a complex formula which factors in relevant data including, but not limited to: capital, historical trends, loan delinquencies, differences in the book and market values of the investment portfolio, profitability, repossessed assets, reserves, charge-offs, regulatory compliance and asset quality. It has deemed SeaComm as safe, financially sound, and that we are operating well above regulatory capital requirements. DepositAccounts has also given us an A+ rating for Q1 FY21; one of the highest health grades given out.
Annual Meeting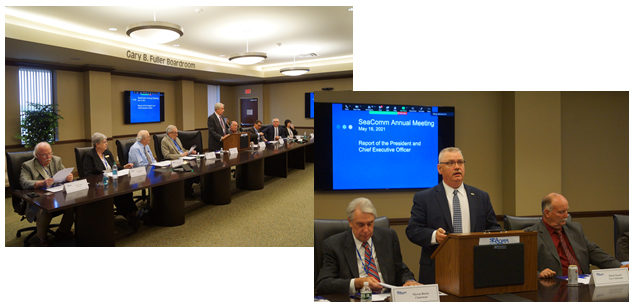 In my report at this year's annual meeting held in May, we were able to announce 2020, although a challenging year with COVID-19, was another solid year for SeaComm. Highlights for the previous year, which included: earnings exceeding budget, membership growth at 3 ½ percent, continued increase market share penetration with our newest location in South Burlington, VT, as well as a solid fifth year for our SeaComm Personal Advisor Services with over $50 million of assets under management. We also saw an increase in our mobile technology with a growth of 30%. We were also able to support our members early on during the economic pause as a direct result of the global pandemic. Those who needed assistance had nearly $20 million in total loan balances and we also were able to support our small businesses with $13 million in PPP. The overall message we relayed was that SeaComm is committed to ensuring our members get the very best in member service, core products and a diverse delivery channel model at any point it is needed. Three Directors were re-elected to 3-year terms, Wayne Duso, Gary Fuller and Robert Santamoor. A podcast recapping the 2020 meeting is available on our website.
Page 9
United Neighbors Merger Complete
Last year, the Board of Directors approved to move forward with a merger with United Neighbors Federal Credit Union of Watertown, NY. Their Board of Directors, as part of the due diligence process, and National Credit Union Administration (NCUA) regulation conducted a vote of their membership, which in turn gave approval to move it forward. The NCUA approved the merger and it was certified on May 14, 2021 with a letter from the Eastern Regional Director. The operational transition of all deposit accounts, loans and debit cards was completed on June 1.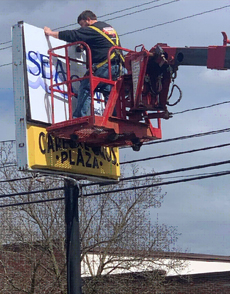 As part of this merger, the SeaComm Board of Directors formed a Watertown Advisory Committee comprised of United Neighbors former board members. The charge of this committee is to gauge how the merger went (based upon what the UN board had expected), market knowledge and were the members satisfied with the transition. The committee is chaired by Corey Decillis, former Board President, Jeff Rutigliano and William Spauldling. We also were able to retain the dedicated staff of the credit union. Leslie Bush continued as the manager of our Watertown Branch.
In conjunction with this merger, the Board of Directors approved moving forward with a search and purchase of property and future construction of a new retail branch in the Watertown market. It is expected that construction will begin spring 2022. P.W. Campbell, Pittsburgh, PA will be the design/build firm.
Vermont Expansion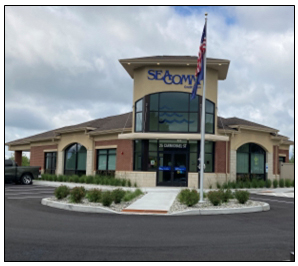 We recently finished the construction of our second Vermont location in Essex. We held a ribbon cutting in April and hired a new branch manager and staff. Although we are adding another new market for us to serve, we are committed to exceeding member expectation as we always have. It is important for every member to know that we make certain that everything we plan and ultimately implement has member and employee satisfaction as our end goal.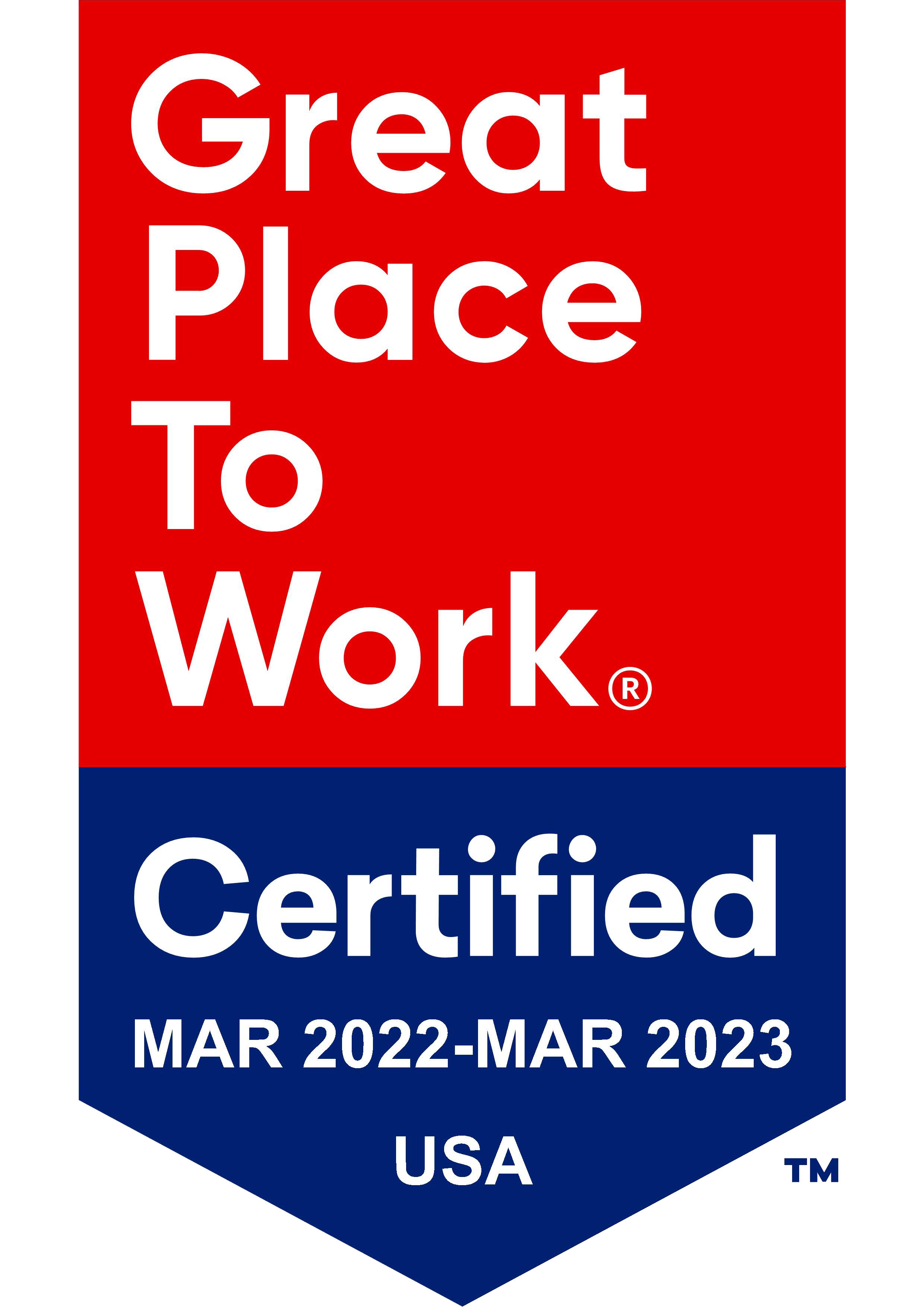 In an effort to be inclusive of all our employees, we made a decision to choose a new engagement survey to ensure that our Vermont employees were able to participate. For ten consecutive years, SeaComm has been a Best Company to Work for in New York. Our decision to go with Great Place to Work Certified enabled us to meet our needs. Earlier this year, our employees were able to participate in this new process. We were very happy to report that after we received the results, 89% of our employees say this SeaComm is a great place to work. Some of what we learned is that 97% felt good about the way we contribute to the community, 95% agree that management is competent at running the business and 95% say when you join the company, you are made to feel welcome. We are extremely proud to be included within this privileged group across the country.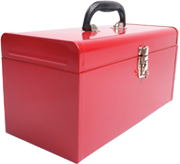 As we look to the remainder of this year, we will be focusing our attention on enhancing our mobile platform and ensuring that every interaction with our membership exceeds expectation. This focus continues to meet the ever-changing business landscape and provide each member with a strong value proposition in being a member of our credit union. This is done through a consistent and responsible growth strategy.
On behalf of the Board of Directors, management and staff, we are grateful to our more than 51,486 members who have put their trust in us and we will continue to work diligently to remain strong in order to be able to serve well into the future.
Respectfully submitted,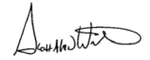 Scott A. Wilson
President and Chief Executive Officer

---
Talk with Scott Wilson
Once per quarter, the President/CEO will come to you!
Below are the scheduled dates for the second half of the year.
Plattsburgh Branch... September 29th
Ogdensburg Branch... November 10th
All sessions will run 11:00AM to noon.
Follow him on Twitter, Instagram, and Facebook! @SeaCommCEO
---
Listen to Scott's most recent podcasts for the latest financial news and updates! Find it online at www.seacomm.org.
Page 10
GreenPath Financial Wellness... in partnership with SeaComm!
Understanding Your Credit
From getting approved for a loan to lower interest rates, there are many benefits to improving your credit. Use this tip shett to learn about the factors that affect your credit score and how you can improve your score (and overall financial health!)
How Is My Credit Score Calculated?
Your score is developed using credit data that is grouped into five categories:
Credit Mix (10%) - It's beneficial to have different types of credit (credit cards, installment loans, auto loans, mortgage loans etc.).
New Credit (10%) - Avoid opening several credit accounts in a short period of time; this can represent a greater risk to the lender (especially for those without a long credit history).
Payment History (35%) - Pay your debts on time. This is the single most important factor of your credit score.
Amount Owed (30%) - Avoid using a lot of your available credit; this may signal to banks that you are at a higher risk for defaulting.
Length of Credit History (15%) - In general, a longer credit history will increase your score.
The higher your credit score, the better. A high score indicates lower perceived risk to lenders.
Credit Score Ranges:
800+ - Exceptional
740-799 - Very Good
670-739 - Good
580-669 - Fair
Less than 580 - Poor
Steps for Improving Your Score
Looking to improve your credit? Building stronger credit takes time. But with patience and a commitment to managing your credit over time, it can be done;
Get Your Current Credit Report - If you haven't already, get your free credit report at annualcreditreport.com to see where you currently stand.
Reduce the Amount of Debt You Owe - Stop using your credit cards and contact a GreenPath counselor to develop a personalized plan to pay off your highest-interest debt first.
Start Practicing Your New Healthy Credit Habits - Things like opening new accounts sparingly, managing credit card use responsibly and keeping credit card balances low are all important factors in improving and maintaining your credit score.
Ready to Take the Next Step in Building Your Credit?
Contact GreenPath Financial Wellness today for free credit counseling and learn how a Debt Management Plan can help you to get out of debt, lower interest rates and save money.
800-550-1961
Page 11
Latest Updates
Our Mobile Branch app has TWO more updates!
1. The new "Messages" menu option provides members with a two-way communication forum that allows you to send and receive secure messages to/from our help desk.
2. The second update allows online bill pay users the ability to add new payees directly from the app, instead of having to do it through NetTeller™.
---
Our Payment Zone has been upgraded...
We've upgraded to an easier-to-use interface and a more modern look, allowing our members to quickly and conveniently make loan payments using a debit card. Members can either make a one-time payment or create a username and password to speed up the process for next time. You'll just need to have your account number and loan ID to get started.
Check it out by visiting seacomm.org and clicking on the blue Payment Zone button.
---
On the path to a new vehicle?
Try our online auto buying center, Garage Gizmo, which gives you a full view at the interior and exterior of all types of vehicles located at local dealerships! You will also receive a complete car description, which details the equipment, specifications, safety features, crash test ratings, warranties, recalls, and free Carfax reports.
You can also:
compare prices
calculate your payment
get pre-approved...and much more!
Visit GarageGizmo.org to get started!
---
CONGRATULATIONS to Carol Boucher, who recently won the $500 free raffle at our Essex Neighborhood Event on Friday, August 13! The free community event also included catering from Mimmo's Pizzeria, Ben & Jerry's ice cream truck, music, prizes, and an inflatable water slide for children. More than 100 people came by to celebrate our new Essex branch!
We hosted another neighborhood event at our South Burlington branch on Friday, August 27! This event also included food, ice cream, music, prizes, and more. CONGRATULATIONS to Jordan Girouard, who took home a DYNA GLO Grill & Smoker, and RTIC Soft Cooler, as part of our free raffle!
Thank you to the Essex & South Burlington communities for a warm welcome!
Page 12
Diamond Club - Exclusively for our Top Fans!
Our DIAMOND CLUB giveaways are designed exclusively for our Top Fans on Facebook. Each month, we give away one prize to one lucky person...valued at up to $100!
Recent winners have received a set of backpack beach chairs, a Soft Pack Cooler, a SONY portable speaker, and much more.
You MUST be a SeaComm member & Top Fan to be eligible to win the prize, and our Diamond Club Giveaway is typically only visible to Top Fans.
Not a Top Fan? Be sure to interact with our Facebook page often so you can earn a Top Fan badge and have a chance to win great prizes!
---
Our "50 for Your Feedback Thursday" sweepstakes gives you a chance to win $50...EACH WEEK!
For a chance to win, you must "like" the "50 for Your Feedback Thursday" Facebook post AND comment.
You must also be a SeaComm member to be eligible to win the prize.
---
Social Media Sweepstakes Winners
Congratulations are in order for our "Puzzles with Plunky" sweepstakes winner...Susan Caswell!
She was randomly selected out of almost 13,000 eligible entries, and walked away with a $500 prize!
Julie Paquin was the lucky "Springtime Showdown" winner who took home a $250 prize!
She sprung into action by becoming a fan of the SeaComm "Weekly Wave" blog and participating in our trivia questions.
MAKE SURE TO "LIKE" AND follow SEACOMM ON SOCIAL MEDIA TO STAY IN-THE-KNOW ON OUR LATEST SWEEPSTAKES AND GIVEAWAYS!
Page 13
Donations & Community Support
NEW YORK STATE SHERIFF'S ASSOCIATION - MAY 2021
We were happy to donate $5,000 to the New York State Sheriff's Association. The funds have been used to support the NYS Sheriff's Summer Camp, which combines summer recreation with activities designed to teach an understanding and respect for our laws, and the men and women who enforce them. Most children attending the camp would otherwise not have an opportunity for vacation travel or a summer camp experience.
Pictured from left are Undersheriff Sean O'Brien, Sheriff Brooks Bigwarfe, and SeaComm President & Chief Executive Officer Scott A. Wilson.
---
AMERICAN CANCER SOCIETY - AUGUST 2021
It was our pleasure to donate $1,000 to the American Cancer Society. The funds have been used to support the Relay for Life of Chittenden County, which took place on August 14 in South Burlington. The event generated more than $60,000 toward cancer research and community programs, while honoring cancer survivors and their caregivers.
Pictured from left are Relay for Life Volunteer Event Lead Art Kilmer, SeaComm AVP of Retail Operations & Regional Manager Yvonne Alterie, and American Cancer Society Associate Director of Development Hilary Casillas.
---
POLICE ACTIVITIES LEAGUE OF MASSENA - JUNE 2021
We recently presented a $5,000 check to the Police Activities League (PAL) of Massena. The donation was used to support the Annual Charity Golf Tournament, which was held at The River Course at Louisville Landing on June 11, 2021. The tournament raised more than $15,000 for the Massena based organization, and the proceeds will help to promote positive interactions and relationships between community youth and law enforcement officers through fun and engaging programs.
Pictured from left are SeaComm President & Chief Executive Officer Scott A. Wilson and SeaComm Senior VP of Lending Operations & PAL First VP / Board Director Sherry Thompson.
---
Volunteer Anniversaries
Congratulations to Thomas Sullivan, Supervisory Committee Secretary, and Umesh Kumar, Supervisory Committee Member, who have served on the committee for five years. Thank you for your service to the credit union!
Pictured from left are Supervisory Committee Secretary Thomas Sullivan and Supervisory Committee Member Umesh Kumar.
Page 14
Business Spotlight
In support of local business members, SeaComm highlights small business owner stories in the quarterly business newsletter called "Your Bottom Line." Here are the recaps of the first and second quarters of 2021:
TJ Fiacco Construction - Norwood, NY
When TJ Fiacco Construction first started in 2001 it was the owner, Thomas "Buddy" Fiacco, and one other team member doing small jobs such as brick paver driveways, sidewalks, and decorative retaining walls. Since then, they have added more team members and grown significantly. With 45 employees and several job sites, they are able to work in various counties throughout the North Country.
From smaller jobs in 2001, they have been able to expand the jobs and sites that they can work on, which includes site work, underground facilities (water sewer, drainage), sports fields, sidewalk, curbs, and parking lots. While they do not pave or install the turf, they have partnered with other local businesses with great success. When working with schools and colleges, they can prepare the sports fields by getting the area ready for specialty turf to be installed, and can prepare areas for paving as well.
Thomas Fiacco, Buddy Fiacco's son, started working within the company after he earned his Master's in Accounting from Syracuse University in 2016. Thomas now helps with accounting and other daily operations including running equipment. TJ Fiacco Construction is truly a family run business as Natalie Fiacco does the filing, accounts payable and accounts receivable, payroll, and assisting with financial statements for the company. Additional family members have also been known to help out, including Jenna Fiacco, the owner's daughter, and Sarah Lavigne, the owner's niece.
In regards to their relationship with SeaComm, Thomas states: "[We] love SeaComm, and we do all of our business with SeaComm from business accounts to loans. We appreciate everything [SeaComm] does for us." Thomas, Buddy, and Natalie have worked closely with Emily Bristol, SeaComm's Member Business Loan Officer, who they acknowledge has helped them significantly.
In their closing remarks with us, Thomas and Natalie both wanted to express their immense gratitude and the importance of the workers on their team. "We are thankful for our employee's dedication and hard work," Natalie adds. To learn more about TJ Fiacco Construction, please call (315) 353-2041.
---
Brookwood RV Resort - Ticonderoga, NY
The Brookwood RV Resort located in Ticonderoga, NY has been a long-standing experience as it has been a campground for over 50 years. Through the years it has had several different owners, but since 2014 has been owned by Mark Jacoby and Buffie Vereecke. The resort offers cabins, tent sites, RV sites with full hook-up, water, sewer, and electric. In the future there are also plans to add a barn, pool and entertainment complex.
In addition to the peaceful and beautiful wooded campground, they also have a camp store that features local vendors, a variety of gift selections, and camping supplies. The Resort is in an ideal location as it is close to several New York destinations. When asked what her favorite thing about the location was, Buffie stated: "The history is my favorite thing, a lot of people come to explore the rich local history. There is such a variety of activities within driving distance. People could stay a week and could do something different every day." Within an hour of the campground there is the Six Flags Amusement Park, the Lake Placid Olympic Center, Fort Ticonderoga, and the Lake George and Lake Champlain boat launches.
When preparing for the camping season, Buffie hopes that the cabins and sites feel like a "home away from home." The cabins at the Brookwood RV Resort feature a kitchen area, a living area, a bathroom, different bedrooms, cable, Wi-Fi, heat, and even pots and pans are provided. Their goal is to make people feel welcomed and to make their stay an experience to remember. Part of owning a campground is the joy of having an extended seasonal camp family including those that return every year to their favorite cabins.
One reviewer summed up their experience at the Brookwood RV Resort as, "…beautiful, quiet & peaceful. It's a great location with access to boating, fishing, kayaking, swimming, hiking & all things Adirondack. The campground has a fantastic store filled with ADK motifs & handmade crafts all reasonably priced. We look forward to coming back!" Buffie's secret to success "…is being a people person, being helpful in the good times and bad times, always keeping a positive attitude, and letting everyone know that they are welcome!" In navigating all of the aspects of business Buffie has also found strength in her faith.
"SeaComm has been absolutely wonderful and very supportive," Buffie said about her relationship with SeaComm. She continues; "Emily (Member Business Loan Officer) was great and if she didn't know the answer she would find it for us." Currently, the Brookwood RV Resort is open and taking reservations. The Brookwood Campstore is open 9:00 a.m. to 5:00 p.m., seven days a week. To learn more about the Brookwood RV Resort or to book your reservation you can call 518-585-4462. Find them online at brookwoodrvresort.com or on facebook, "Brookwood RV Resort."
---
Let us spotlight your business!
We are proud of our business members and want to share your story! Contact Jerry Manor for more information: 800-764-0566 / jmanor@seacomm.org
Page 15
2021 Shirley J. Eagles Memorial Scholarship Recipients
Brady Sweatt, son of Brandy Pierce Nolette and Alvin Nolette of Willsboro, graduated from Willsboro Central School with a grade point average of 86.33. As an avid volunteer in the community, Brady dedicated his free time to the Willsboro Central Booster Club, and Youth Commission. Throughout his high school career, he participated in a variety of sports, including soccer, basketball, and the rifle team. Brady is the recipient of the Provost Scholarship from Paul Smith's College, where he will be pursuing a degree in fisheries & wildlife, come fall.
Emily Patnode, daughter of David and Tina Patnode of Chateaugay, graduated from Chateaugay Central School with a 92.36 grade point average. Emily has spent her time volunteering with Pre-K3 Physical Education and the Burke Fire Department dinners, as well as working as a babysitter. Emily has been accepted to North Country Community College, where she will study early childhood education beginning in the fall 2021 semester.
Christy Patnode, daughter of David and Tina Patnode of Chateaugay, concluded her high school career at Chateaugay Central School with a 94.31 grade point average. Christy spent her time volunteering at the Burke Fire Department dinners and helping with Pre-K3 Physical Education, while maintaining a part-time job at Mountain Mart. Christy will major in informatics at the University of Albany, where she has been awarded the Merit Scholarship for academic achievement.
Molly Witkop is the daughter of Robert and Lisa Witkop of Massena. Molly concluded her high school career at Massena Central with a grade point average of 96.29. She has spent her free time volunteering with the Elks Lodge and Trinity Catholic School, as well as becoming a certified lifeguard. Molly has been accepted to Saint Mary's College in Indiana, where she has been awarded the Dean's Scholarship. She will major in business in the fall 2021 semester.
Amy Gokey, daughter of Steven and Marsha Gokey of Malone, is a graduate of Franklin Academy with a grade point average of 90.10. As an active member in the community, Amy has spent her time volunteering with the Franklin County Dairy Princess/Promotion Program and the Chateaugay 4-H Club, as well as working at the Stargo Dairy Farm. Amy's passion for dairy farming has motivated her to pursue a career in agricultural business management. Amy will attend SUNY Cobleskill beginning in the fall, where she was awarded the Dairy Farmers of America Cares Foundation Scholarship.
Emalyn Martin, daughter of Patrick and Christina Martin of Canton, graduated from Canton Central School with a grade point average of 94.63. In addition to volunteering for her high school blood drive, Emalyn also dedicated her time to Skate-Aid, Pee Wee Soccer, and the school science fair. Emalyn will study nursing at St. John Fisher College in fall 2021, where she has been awarded the Presidential Scholarship.
Joshua Hargett is the son of Terri and Timothy Hargett of Norwood, and a graduate of Norwood-Norfolk Central. Joshua has concluded his high school education with a grade point average of 93.13. While attending school, Joshua spent time as the lights and sound director for school talent shows, lifeguarding, and a referee for hockey. Joshua was involved in numerous sports, including varsity soccer, indoor track, and golf. Joshua will attend Clarkson University come fall 2021, where he will study electrical engineering.
Damien Thompson, son of Tewentahawih'tha' Cole of Akwesasne, graduated from Salmon River Central School with a GPA of 86.28. Throughout high school, Damien spent his time volunteering as a laborer and apprentice, as well as a singer. Damien's passion and respect for the environment has motivated him to pursue studies in environmental science. Damien will attend Paul Smith's College, where he will begin his college career come fall 2021.
Anna Martin is the daughter of Joel and Dianna Martin of Brushton. Anna graduated from Brushton-Moira Central School with a grade point average of 95.93. During her high school career, Anna served as a volunteer with Dollars for Scholars, and worked several part-time jobs. In her senior year, Anna attended The Clarkson School early college program for motivated students who are prepared for college studies in advance. Anna will be attending Clarkson University in the fall 2021 semester, where she will study to become a civil engineer.
Tyler Svarczkopf, son of Todd and April Svarczkopf of Brasher Falls, graduated from St. Lawrence Central School with a grade point average of 87.92. Tyler volunteered his time with the Tri-Town Minor Hockey Program as a skating instructor, and maintained a part-time job. Tyler has been awarded the Provost Scholarship at Paul Smith's College, where he will study sports and event management beginning in the fall.
---
The SeaComm Shirley J. Eagles scholarships are awarded each year to college-bound students in memory of long time SeaComm employee Shirley Eagles, who lost her life in a tragic car accident in 2004. Winners are selected based on a wide variety of criteria including academics, volunteer service, scholastic awards, and financial need. The entire SeaComm family is very proud of the 2021 award winners!
Page 16
Brain Teaser Answer: $40
SeaComm
30 Stearns St
Massena, NY 13662
SmartLine: (315) 769-5821 or 1 (866) 769-5821
Website/NetTeller™: www.seacomm.org
Locations
Headquarters
30 Stearns Street
Massena, NY 13662
(315) 764-0566
Fax: (315) 764-0152
Monday-Thursday 8am-5pm
Friday 8am-6pm
Saturday 9am-noon
Drive-up opens:
Mon-Fri. 7:30am; Sat. 8:30am
Potsdam Branch
6 Sisson Street
Potsdam, NY 13676
(315) 764-0566
Fax: (315) 265-1456
Monday-Thursday 8am-5pm
Friday 8am-6pm
Saturday 9am-noon
Drive-up opens:
Mon-Fri. 8am; Sat. 8:30am
Malone Branch
3349 Route 11
Malone, NY 12953
(315) 764-0566
Fax: (518) 483-7751
Monday-Thursday 8am-5pm
Friday 8am-6pm
Saturday 9am-noon
Drive-up opens:
Mon-Fri. 8am; Sat. 8:30am
Canton Branch
101 East Main Street
Canton, NY 13617
(315) 764-0566
Fax: (315) 379-9809
Monday-Thursday 8am-5pm
Friday 8am-6pm
Saturday 9am-noon
Drive-up opens:
Mon-Fri. 7:30am; Sat. 8:30am
Ogdensburg Branch
3001 Ford Street Extension
Ogdensburg, NY 13669
(315) 764-0566
Fax: (315) 394-0449
Monday-Thursday 8am-5pm
Friday 8am-6pm
Saturday Closed
Plattsburgh Branch
139 Smithfield Blvd
Plattsburgh, NY 12901
(315) 764-0566
Fax: (518) 324-0567
Monday-Thursday 8am-5pm
Friday 8am-6pm
Saturday 9am-noon
Drive-up opens:
Mon-Fri. 8am; Sat. 8:30am
South Burlington Branch
1680 Shelburne Road
South Burlington, VT 05403
(315) 764-0566
Fax: (802) 497-2569
Monday-Thursday 8am-5pm
Friday 8am-6pm
Saturday Closed
Essex Branch
25 Carmichael Street
Essex, VT 05452
(800) 764-0566
Fax: (802) 764-9221
Monday-Thursday 8am-5pm
Friday 8am-6pm
Saturday Closed
Watertown Branch
605 Coffeen Street
Watertown, NY 13601
(800) 764-0566
Fax: (315) 782-6930
Monday-Friday 8am-5pm
Saturday Closed
This publication does not constitute legal, accounting or other professional advice. Although it is intended to be accurate, neither the publisher nor any other party assumes liability for loss or damage due to reliance on this material.
©2021 SeaComm Federal Credit Union