SeaComm Advisor Text Version
SeaComm Advisor Newsletter
Fall/Winter Edition 2020
Cover Page
The Advisor
Issue highlights:
Essex, VT Branch Construction
President's Report
Scholarship Recipients
Diamond Award
Dora Maxwell Award
Quarterly Business Recap
BREAKING NEW GROUND: Coming soon to Essex, Vermont
Page 2
SeaComm Plans Eighth Branch Location
Beginning in fall 2020, SeaComm will begin construction on its newest branch in Essex, VT, with plans to complete construction in spring 2021. This will mark the credit union's eighth branch, and the second branch in the state. "We are excited to add this new branch to our growing footprint in Vermont, and look forward to continuing to serve our membership in Grand Isle, Chittenden, and Franklin counties," said Scott. A. Wilson, SeaComm President and Chief Executive Officer.
The future branch will be approximately 3,500 square feet of space, and will offer a complete lineup of services for all financial needs. The branch will include a 24/7 ActiveEdge® ATM with enhanced security solutions, two drive-through service lanes, electronic cash dispensers at the teller stations, and a charging station for electronic vehicles. The building will have a distinctive look, in line with SeaComm's brand, which reflects a modern approach.
The lobby will include a lounge area and coffee bar, with complimentary snacks and a flat screen television. Members who prefer to quickly access self-services can use the available tablets to perform transactions. The design of the new branch will also be complete with awareness to environmentally friendly materials.
The construction of the new branch comes just seven months after the official Grand Opening of the South Burlington branch location. As SeaComm entered the Vermont market, it was greeted with a warm welcome from local residents and businesses.
As SeaComm continues to broaden its reach in the Vermont market, residents will continue to see a great deal of support coming from the credit union in the form of charitable donations and random acts of kindness. "We look forward to building more relationships and becoming an intricate partner in this vibrant community," said Wilson.
Be sure to follow us on social media for future branch construction updates and more exciting developments!
Page 3
Introducing our NEW Mortgage Center
In as little as 20 minutes, you can apply for a SeaComm Mortgage Loan online!
Our recently launched Mortgage Center allows you to complete an application online, and also provides a rate calculator and several home buying tips and resources.
Our goal is to provide the highest level of service at competitive rates. Whether you prefer online or person-to-person service, we've got your mortgage needs covered!
Visit our online Mortgage Center at seacomm.org to submit an application, or get in touch with one of our mortgage originators for personalized service.
---
Meet our team of dedicated mortgage originators!
Trudi Latrace 315-764-0566 Ext 296
Tara Cusworth 315-764-0566 Ext 228
Malinda Klepfer 315-764-0566 Ext 501
Emilie Norton 315-764-0566 Ext 503
Megan Mouthorp 315-764-0566 Ext 383
---
Homebuyer Dream Program™
SeaComm has partnered with the Federal Home Loan Bank in offering down payment and closing cost assistance of up to $14,500 to qualified homebuyers! The Homebuyer Dream Program™ is a grant that makes funds available to first-time homebuyers earning at or below 80% of the Area Median Income.
If you haven't been able to save for a down payment or don't have enough set aside to purchase the home of your dreams, this is the perfect opportunity for you! The next round of the Homebuyer Dream Program™ will be open in May 2021. There will be at least four offerings throughout the spring and summer! Contact our mortgage department today to learn more.
"Tara Cusworth and Trudi Latrace worked together to get a packet ready for me. They helped me fill out the packet and all that was required was for me to do an online class, which was a small fee. They submitted the packet the first day that the grant opened. The Homebuyer Dream Program™ approved me for a $14,500 grant, which I do not have to pay back. This goes towards closing costs that I don't have to stress about. I wouldn't be in this house, where I am today, if it wasn't for that leap of faith and programs like the Homebuyer Dream Program™. Thank you again, to all who made this possible!" - Elizabeth R.
---
SeaComm will be closed for:
Columbus Day Saturday, 10/10/20 & Monday, 10/12/20
Veteran's Day Wednesday, 11/11/20
Thanksgiving Thursday, 11/26/20
Christmas Friday, 12/25/20
Page 4
Puzzle Zone
Brain Teaser:
Q: In 1990, a person is 15 years old. In 1995, that same person is 10 years old. How can this be?
Turn to page 16 for answer.
---
People who take care of chickens are literally chicken tenders.
Most people are shocked when they find out how bad I am as an electrician.
---
STAY CONNECTED to your finances
During uncertain times, it's important to have access to your money.
As a reminder, you can manage your finances 24/7 with services that we have available to you:
NetTeller
Mobile Branch
Online Bill Pay
and Smartline
If you need help setting up any of these services, visit our website at seacomm.org or call us at (800) 764-0566 and we will be happy to assist!
---
Congratulations...
to SeaComm Business Development Representative, Jonathan Manor, who was recently featured in the July 2020 issue of "Strictly Business" magazine for his achievements and dedication to North Country communities!
What are you doing to make a difference in your community?
"My role (at SeaComm) has allowed me to spend time in area high schools helping to educate our youth about healthy financial habits. I also visit senior living centers and speak to them about fraud prevention and awareness, and I coach fitness classes each week at a local community gym."
Read more of this article at SBmonthly.com!
To connect with Jonathan, call 315-764-0566 ext. 814 or email jomanor@seacomm.org
Page 5
Internal Promotions
Tammy Harrigan of Malone has been promoted to Senior Vice President of Marketing & Communications. Tammy has been with the credit union for more than 30 years and has served in the positions of Branch Manager, Director of Branch Operations, Director of Marketing, and Vice President of Marketing & Communications. In her new role, Harrigan continues to provide direction for the credit union's marketing plan, while leading efforts to implement emerging credit union marketing trends. Throughout her tenure leading the marketing and business development departments, she has been instrumental in developing the SeaComm brand, executing an effective social and digital marketing platform, and overseeing strategies that strengthen its market position to achieve company goals.
Yvonne Alterie of Keeseville has moved into the role of Assistant Vice President of Retail Operations & Regional Manager for the SeaComm locations in Franklin and Clinton Counties, New York and Grand Isle, Franklin and Chittenden Counties, Vermont. Yvonne has been with SeaComm since 2017, and came to the credit union with extensive experience in the financial service industry. In her new role, Yvonne is responsible for the branch operations, strategic integration, management and flow of current and future branch locations. She continues to manage the Plattsburgh branch in addition to her other duties.
Wendy Vatter of Brasher Falls has been promoted to the position of Human Resources Manager. Wendy has been with SeaComm since 2013 and has served in the positions of Human Resources Specialist and Senior Human Resources Specialist. In her new role, Wendy plans, directs, and coordinates the human resources functions of the organization. She holds an associate's degree in business management from Mater Dei College. Prior to joining the credit union, Wendy was the Human Resources Manager at BonTon in Massena.
Amber Brooks of Massena is now the Staff Accountant for SeaComm's Accounting department, based at the credit union's headquarters. Amber has been with the credit union since 2013, and has served in the positions of Teller, Accounting Clerk, Accounting Specialist and Senior Accounting Specialist. Amber holds a bachelor's degree from SUNY Potsdam and is presently taking courses online at Brandman University. In her new role, Amber assists the Vice President of Accounting in the preparation of financial reports and ensures the timely completion of accounting records for the credit union.
John Kerr of Shelburne, VT has been promoted to the position of Interim Branch Manager at our South Burlington branch. Kerr joined the SeaComm team in January 2020, and most recently served as Financial Service Representative at the South Burlington branch location. In this position, he forged relationships with members and connected them to the best financial solutions for their needs. In his new role, Kerr oversees branch operations, including teller and lending functions, and has staff supervisory responsibilities.
Page 6
SeaComm's Personal Financial Advisor Services
Mathew J. Hastings
Personal Financial Advisor
Office: 315-764-0566 ext. 555
Toll Free: 800-764-0566 ext. 555
Mobile: 315-296-5188
Email: Mathew.Hastings@cunamutual.com
Location: Massena
David C. Brown
Personal Financial Advisor
Office: 315-764-0566 ext. 804
Toll Free: 800-764-0566 ext. 804
Email: David.C.Brown@cunamutual.com
Location: Plattsburgh & South Burlington
Jared Hollander
Personal Financial Advisor Services Specialist
Office: 315-764-0566 ext. 507
Toll Free: 800-764-0566 ext. 507
Email: jhollander@seacomm.org
Location: Massena
---
Tips to Sticking to Your Budget During Financial Planning Month
October is Financial Planning Month, and with the new year right around the corner, now is a great time to make sure you are on track to meet your short-term and long-term financial goals.
Here are three tips to help keep your spending in check, and finish the year out strong:
1. Don't transfer money from your savings account to your checking account unless it's an emergency.
If you find yourself doing this often, consider opening a SeaComm Club account. Club accounts allow you to lock your funds away while earning dividends, just like a regular savings.
2. Read the fine print when signing up for a new subscription or service. Otherwise, you may find that you enrolled in a service with an automatic payment plan.
Financial Planning Month is the perfect time to review your credit statements and make sure you didn't unknowingly sign up for a service. Don't forget to include monthly and annual subscriptions when planning your budget.
3. Stop impulse purchases. The average U.S. consumer spends about $450 per month on impulse buys. That is around $5,400 per year that could be saved by limiting unplanned purchases!
Whether you are shopping for food, clothing or household items, create a list before you head out and stick to it. If you find something you want that isn't on your list, first look at your account balance, then wait a day or two before making a decision.
This also applies to online shopping. Leave items in your cart for at least 24 hours before purchasing. You will either forget about it or have more clarity on whether or not you need it.
Are you interested in learning more ways to develop healthy financial habits? Visit GreenPath.com for a series of online podcasts and webinars.
In partnership with SeaComm, GreenPath Financial Wellness offers assistance to support you in setting a plan for your expenses and reaching your financial goals.
To use this free service, call: 1-855-400-3719 or email: CustomerService@GreenPath.com
Page 7
SeaComm Awarded Category's Best Diamond Award
The Diamond Awards are the most prestigious annual credit union industry competition. Held each year by the CUNA Marketing & Business Development Council, the Diamond Awards recognize creative excellence and outstanding results in credit union marketing. With over 1,200 entries submitted, SeaComm was named one of 35 "Category's Best" in the nation!
SeaComm earned the 2020 Diamond Award for the Pay-It-Forward Program, in the "Ongoing Event" category. This category specifically recognizes community activities and special credit union events that occur over the course of the calendar year. SeaComm had previously won a Diamond Award in 2014, in the "One-Time Event" category, for its 50th Anniversary Celebration.
After a delay due to the pandemic, the Credit Union National Association (CUNA) hosted a virtual award ceremony to announce the Diamond Award winners. The awards were announced daily, June 1-5, in one-hour sessions, and replaced the annual event originally scheduled for earlier this spring.
SeaComm is honored to receive this distinguished award, which is a testament to the great, charitable work that has been accomplished through the Pay-It-Forward initiative.
---
SeaComm Takes Home First Place Dora Maxwell Award
Dora Maxwell was an early credit union pioneer in New York, and one of the original signers of CUNA's constitutions at Estes Park in Colorado. She worked as an organizer for the movement's trade association and held numerous volunteer positions at the local and national level. In addition to organizing hundreds of credit unions, she developed volunteer organizer clubs and worked with organizations on behalf of the poor.
The Dora Maxwell Social Responsibility Community Service Award is given to a credit union for its social responsibility projects within the communities they serve.
SeaComm was selected as the First Place winner of the New York Credit Union Association's 2020 Dora Maxwell Award in the $250 million to $1 billion asset category for our series of community support initiatives in 2019. SeaComm had previously won this award in 2018 for our Pay-It-Forward Program.
We were honored at the NYCUA's Virtual Annual Meeting & Awards Presentation on June 15. Our award placement has been forwarded to CUNA for consideration in the national awards program, which will be announced at the CUNA Governmental Affairs Conference in Washington, DC in 2021.
---
Pay-It-Forward
Since 2017, the Pay-It-Forward Program has enabled SeaComm to give back to Northern New York and Vermont communities in numerous ways. This has included pumping and paying for gas for local motorists, covering the costs of groceries, providing local students with school supplies and backpacks, sponsoring adoption costs at local animal shelters, and much more. Most recently, SeaComm purchased and delivered 50 pizzas to Claxton Hepburn Medical Center in Ogdensburg, NY, in support of local healthcare workers who have worked tirelessly during the pandemic. The goal of this ongoing program is to spread kindness throughout our region, and encourage others to do the same.
Page 8
Report of the President & Chief Executive Officer
As we move well into the third quarter, we reflect on the fact that 2020 started out respectable with all indications that it would be a good year. Then we faced an unthinkable pandemic. Our economy has been slowed down considerably.
As a member of SeaComm it is important to know that our members can count on us to be there when they need us the most. Were we ready? The answer is yes. Overseen through our strategic planning process by our Board of Directors, it is important for everyone to know that SeaComm has been preparing for this event since 2008 when the global economic crisis hit the financial services industry and put our country into a great recession. SeaComm has grown over the past decade, including our capital reserves at just over $90 million or 14.29%. The National Credit Union Administration (NCUA), our Federal regulator, necessitates at least 7% of a credit union's assets are to be reserved in order to be considered well-capitalized. We are more than twice that requirement. We stress test our liquidity and capital each quarter to ensure if some sort of economic anomaly like the one that is occurring today, positions us to weather it. Liquidity at the Credit Union is very strong. We have monthly cash flows, which enable us to operate, loan or invest. In addition, we have access to a line of credit at the Federal Home Loan Bank of NY or the Federal Discount Window at the Federal Reserve Bank, which we can utilize. That has not been necessary at this time. This is due to the financial strength of the Credit Union.
Throughout the last several months we were well equipped to meet the financial needs of our membership. We have been working daily with anyone who has been affected by layoffs, furloughs or impacted in anyway by this economic turmoil. We are always open to assisting members with a number of options, including, but not limited to, offering lines of credit, extensions or skip payments, bridge loans or even waiving a penalty for early withdrawal on a certificate of deposit. This includes our business members.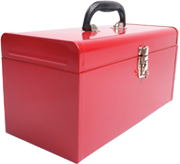 Through the US Treasury Stimulus, our small business members had been able to apply for Payroll Protection Program loans guaranteed by SBA. We have ensured that our member businesses had access to this program. Those were necessary for our small businesses and their respective employees. This kept so many working and helped to bridge them by underwriting nearly $6 million worth of loans through PPP. This was key component of the economic stimulus plan that the Treasury put into place to get us through this unprecedented time.
Although there has been some change to our normal operating environment, all of our staff were working during the shutdown and functioned smoothly. This is the testament to our employees, who have been coming to work each day to ensure we continue to do what we do best, take care of our members and their families. With that said, SeaComm continues to work toward meeting our forecast set forth in the FY20 operating budget. Member satisfaction, staff engagement and overall profitability continues to remain high. We will begin construction on the second of three planned branches in Vermont.
Our Financial Position Today Continues to Remain Solid: Year-to-date net income as of July 31, 2020 is $ $3,569,701. Our net assets at the end of the same period were $646,237,077. At the same time, net operating expenses YTD were 1.90%, well below the 3% targeted goal set by the credit union's budget. Today, we have $90 million in total equity to date. As I had mentioned previously capital, remains a key component to our financial health, as it is necessary to grow adequate reserves in times like today where we can withstand uncertainty as our assets continue to increase and thereby be viable well into the future.

Weiss, an independent rating agency, has once again provided SeaComm the A- rating in terms of excellent financial strength. BauerFinancial has once again provided SeaComm with their Superior Five-Stars. This independent rating agency analyzes the performance of U.S. Banks and Credit Unions. The star ratings classify each credit union based upon a complex formula which factors in relevant data including, but not limited to: capital, historical trends, loan delinquencies, differences in the book and market values of the investment portfolio, profitability, repossessed assets, reserves, charge-offs, regulatory compliance and asset quality.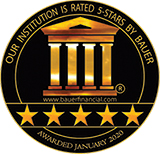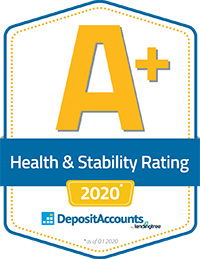 It has deemed SeaComm as safe, financially sound, and that we are operating well above regulatory capital requirements. DepositAccounts has also given us an A rating for Q1 FY20; one of the highest health grades given out.
Page 9
56th Annual Meeting: This is the first time in the history of SeaComm that we held our annual meeting virtually. This did afford us the opportunity to provide full access to our members who wanted to attend even in other markets like Plattsburgh and South Burlington.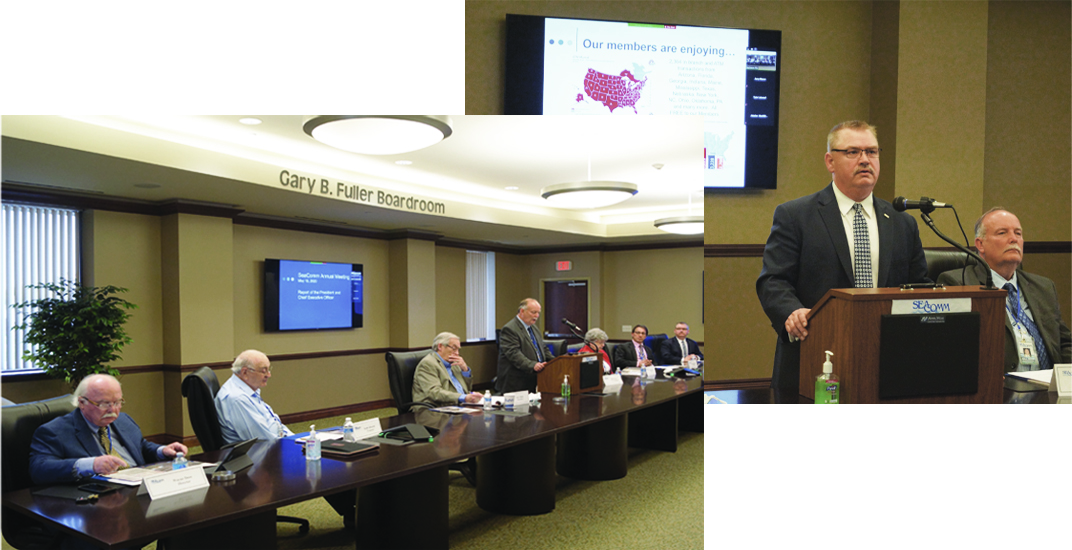 In my report at this year's annual meeting in May, we were pleased to announce 2019 was another exceptional year for SeaComm. It was emphasized that our financial strength has enabled SeaComm to continue to provide the essential services to our members even as the economy was on hold. Highlights for the previous year included: continued market share penetration at 33% with 1.78% in Clinton County, membership growth at 4%, net income of $6.2 million, as well as a solid sixth year for our SeaComm Personal Advisor Services with $34 million of assets under management. The overall message was that SeaComm is committed to ensuring our members get the very best in member service, core products and a diverse delivery channel model. Two Directors were re-elected to 3-year terms, Myron Burns and Mitch Marolf. A podcast recapping the meeting is available on our website.
Market Expansion: The Board of Directors has approved plans to move forward with the construction of our second branch in Essex, Vermont. This additional location will offer the Credit Union opportunity to continue to grow and diversify our markets in the state. It is expected that the groundbreaking will be held early September with a completion in early spring 2021.
As we have stated in the past, even though we are adding another branch, we are committed to exceeding member expectation as we always have. It is important to know that we make certain that everything we plan and ultimately implement has member and employee satisfaction as our end goal. Our focus has and continues to be to offer our members a compelling value. From the time they walk into one of our branches, phone into our Call Center, or log in at one of our mobile delivery platforms, we want the experience to exceed their expectations. We do not take that lightly. In fact, we obsess over it. We believe so much in member satisfaction, that on a monthly basis, random surveys are sent out to members who have conducted some sort of transaction at the Credit Union. This can be as simple as a balance inquiry to applying for a loan. Whatever the circumstance, we want feedback on how the member was treated and if we did everything necessary to make them feel valued. The survey results are reviewed by everyone on the management team that is responsible for a retail area, as well as by my senior leadership team and myself.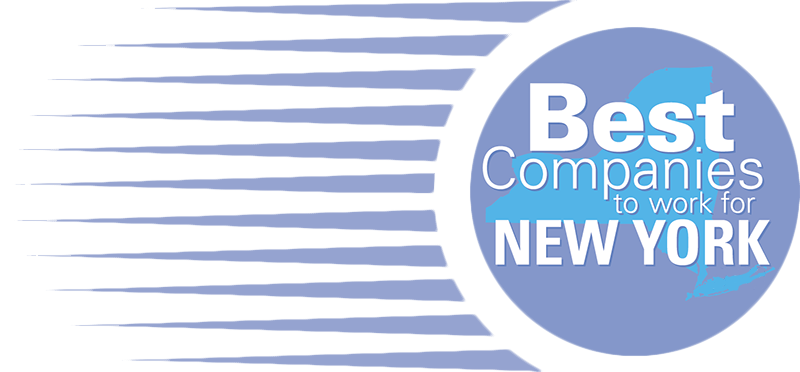 Earlier this year, we were notified that SeaComm had been chosen for a tenth consecutive year as one of the Best Companies to Work for in New York. Our selection as #13 out of 21 of the top mid-sized companies was based upon a survey in which our employees were asked to participate, along with requested criteria we had to provide. A few of the focus areas included role satisfaction, leadership & planning, work environment, corporate culture and communication as well as relationship with supervisor. In response to the question, Overall, I am very satisfied with my employer, we received 96% agreement. We are extremely proud to be included within this privileged group.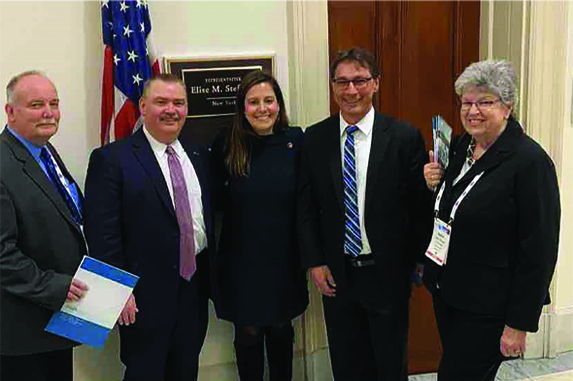 Governmental Affairs: SeaComm's involvement in the credit union movement goes beyond our geographic market of the North Country. Each year, members of our Board of Directors, senior staff and myself travel to Washington, D.C., to talk with key legislators about issues which are extremely important to the credit union industry. Our visit to Washington in late February, also included a visit to the Hill with our representatives in Vermont as well as the 21st New York Congressional District Representative Elise Stefanik. The Congresswoman has been supportive of legislation which would benefit credit unions,including, H.R. 225 Stopping Merchant Data Breaches (which would require merchants to face the same strict data security that financial institutions are subject to under the Gramm Leach Bliley Act), as well as H.R. 1941/S.774 and the "Financial Institution Examination Fairness and Reform Act". In addition, she supports the continuedprotection of the credit union tax exemption status. She has also applauded credit unions for the efforts we play in the creation of jobs through small business lending.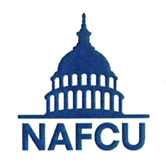 We are also actively involved in our national trade organization National Association of Federally-Insured Credit Unions, where I have been privileged to be a member of the NAFCU Board's nominating committee for the past five years.
Going forward our focus continues to be on enhancing our product and service offerings to meet the ever-changing business landscape and provide each member with a strong value proposition in being a member of our Credit Union. This is done through a consistent and responsible growth strategy.
On behalf of the Board of Directors, management and staff, we are grateful to our more than 49,100 members who have put their trust in us and we will continue to work diligently to remain strong in order to be able to serve well into the future.
Respectfully submitted,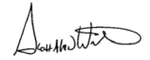 Scott A. Wilson
President and Chief Executive Officer

Follow him on Twitter, Instagram, and Facebook! @SeaCommCEO
---
Listen to Scott's most recent podcasts for the latest financial news and updates! Find it online at www.seacomm.org.
Page 10
Text the keyword SEACOMM to (844) 573-2533
Opt-in to our text message marketing program and stay up to date on our most exciting news and important information!
---
REGULATION CC CHANGES:
Effective 7/1/20, subject to regulation changes, the amount available for withdrawal by checks not subject to next day availability will be $225. The amount available for withdrawal on exception holds for large deposits will now be $5,525. Please call us at (800) 764-0566 if you have any questions!
---
3 - Super Scary Scams To Watch For This Halloween
Don't let a Halloween scam spook you! Stay a step ahead of those crooks by looking out for these three scams this season...
The shipping scam: The internet is brimming with Halloween-themed stores in the months leading up to Oct. 31. Lots of these retailers offer an impressive selection of costumes, accessories and decorations at great prices. Unfortunately, though, some of the retailers that own such sites will never deliver the ordered goods. That's because, though the company may exist, and will appear legit, at the end of the day there was never a real intent to ship the item(s). The delivery date may be postponed until after Halloween, or the order might get canceled without notification. Sometimes, the shopper will receive the promised package on time – only the package is empty! Before placing an order with a seasonal store, look for the company's physical address and phone number. Check what the Better Business Bureau (BBB) has to say about it and look for information about return and refund policies in case things go south.
The fraudulent offer: In this scam, a bogus company advertises a "Super Special Deal" for "Today Only" offer, or something similar. It will offer amazing Halloween goods for prices that are too good to be true and lure lots of unsuspecting customers into the trap. Unfortunately, the company is bogus and the offer doesn't actually exist. If you purchase the advertised product, you'll never see the product – or your money. As with all potential scams, check out a company's authenticity and a website's security before purchasing.
The fake ticket scam: Planning to take a trip to an amusement park, attend a concert or take in another event on Halloween? Be wary of the fake ticket scam, in which third-party vendors sell bogus tickets to unsuspecting customers right before an event. They'll also tack on an exorbitant commission, claiming that they need to charge extra because of the last-minute purchase. Of course, the ticket is bogus and they'll pocket the ticket money, plus the commission. Make sure to get your tickets to any event you'd like to attend well in advance. Contact the event organizers directly to make sure you've reached the right address. If you find tickets being sold online near Halloween time, do a quick online search to see if the event has already sold out. Check for spelling mistakes and erroneous information about the date and time of the event on the ticket, as well.
Stay in-the-know on the most recent fraud trends and scams with our all new Fraud Center. To help keep you and your finances safe, we've gathered resources to educate and empower our members to protect their assets and identities. Check it out by clicking on the Fraud Center tab on our Facebook page!
Page 11
SeaComm Supervisory Committee Member Publishes Topical Academic Research
SeaComm Supervisory Committee Member and SUNY Canton Associate Professor Umesh Kumar, Ph.D., who teaches in the Finance program, published "Convicted Firms, Board Composition, and Corporate Social Responsibility in the Post Sarbanes-Oxley Era" in the Academy of Business Research Journal. The paper examines the impact of corporate board composition on socially responsible behaviors of Fortune 500 firms convicted of illegal corporate behavior through the years 1991 to 2002.
"Our research suggests that a firm's socially responsible behavior is negatively affected by board size," Kumar said. "Convicted firms with large boards show lower levels of socially responsible behavior. Further, we find that corporate social responsibility and sustainability measures positively influence firms' growth."
The paper was co-authored by Brian K. Harte, a former SUNY Canton faculty member who remains actively involved in academic research.
---
Three Ways to Save on Auto Care With Your Benefits Plus® Checking Account
Car troubles can be stressful for you and your wallet...but did you know that your Benefits Plus® checking account with SeaComm could provide you with a variety of auto care savings?
You'll receive auto service discounts: It's important to maintain your car's engine service, brakes, suspension, batteries and tires. As a Benefits Plus® member, you have access to a variety of deals your local auto service center has for you. This includes:
10% off service
$5 off oil change
Buy 3, get 1 free tire
$25 off any brake service
$10 off purchase of a battery
To get started, log in to your Benefits Plus® account, select "Automotive Services", and click on the links to view the exclusive deals in your area!
24-Hour Emergency Road Service: Your Benefits Plus® checking account will provide you with substantial savings on Premier "Sign & Drive" 24-Hour Emergency Road Service assistance. This service is available anywhere, anytime, in any car you drive, in all 50 U.S. States and Canada. This exclusive membership advantage also includes:
24-hour coverage for up to four family members in any car they drive
Telephone roadside dispatch 24 hours a day, 7 days a week handled by a live agent
Full road and towing services for all self-propelled, four-wheeled vehicles, trucks and RV's with a carrying capacity of up to one ton (2,000 pounds) designed, licensed and used for private, on-road transportation
Motorcycle coverage included
Dead battery jump starts
Locksmith "lock-out" services
Fuel delivery (cost of fuel is not included)
Change of flat tire with member's good spare
Just $49.95 for a year, $89.95 for two years with coverage for up to four family members!
Access to discounted gas gift cards: As a Benefits Plus® member, you may purchase discounted gas gift cards accepted at full face value! You will save up to 5% on most purchases, and the gift cards can be used for both gas and merchandise purchases. To get started, log in to your Benefits Plus® account, select "Gas Gift Cards", and click on the links to view the exclusive deals in your area!
Stop by your local SeaComm branch to enroll!
*For complete information, terms, conditions and exclusions please visit www.benefits-plus.org or call 866-329-7587.
For more helpful tips & ways to save money, follow our Weekly Wave Blog at seacommblog.com!
---
Did You Know?
As a SeaComm member, you might already be pre-approved for a loan through our loan pre-approval program, LoanEngine™
Our members have the ability to view and accept loan offers without having to come into a branch or fill out an application!
Every 60 days, qualified members may receive prescreened offerings on up to seven loan products, including:
New & Used Auto
Auto Refinance
Visa® Platinum Credit Cards
Small RV
Consolidation Loans; and/or
Personal Loans
You can access, review and accept offers at any time…anywhere.
If you qualify for a pre-approved offer, you'll be presented with it through the SeaComm Mobile 4.0 app, NetTeller™, email, and/or a letter through the mail.
You will have the ability to accept it immediately by following the prompts on the offer, or by contacting our call center at (800) 764-0566.
*Rates on pre-screened offers are based on your FICO score and full member rewards. Rates quoted are subject to change.
Page 12
2020 Scholarships
Lilly Nolette, daughter of Alvin and Brandy Nolette of Willsboro, graduated from Willsboro Central School with an 87.62 grade point average. Throughout her high school career, Lilly worked with the Willsboro Youth Commission Summer Program, and volunteered in various community service activities as part of the National Honor Society. Her passion for art and artistic expression has motivated her to pursue a career in Interior Design. Come fall, she will be studying Business and Interior Design at Russell Sage College in Albany.
Brenna Woods, daughter of Teresa and Jeffrey Woods of Potsdam, graduated from Parishville-Hopkinton Central School, bringing an end to her high school career with a 93.66 grade point average. Brenna has spent her time volunteering with the National Honor Society highway cleanup, participating in school fundraisers, and working as a counselor for the Town of Parishville Recreation department. Her passion for sports has taught her the importance of teamwork and perseverance. Brenna has been accepted to SUNY Canton where she will study to become a physical therapy assistant.
Indiana Snell, daughter of Jonathan and Stephanie Snell of Potsdam, is a graduate of Parishville-Hopkinton Central School with a grade point average of 91.11. During her high school career, Indiana volunteered for several community events and was a member of the Varsity Softball team. It is her love of the sport that gives her the confidence to succeed. Indiana has been accepted to Clarkson University for the fall 2020 semester, where she will study Business and Social Work.
Luke Boyle, son of Joseph and Catherine Boyle of Potsdam, completed his senior year with a 4.00-weighted grade point average. In addition to working a part-time job, Luke spent time volunteering with the Upward Sports Youth Basketball Program. Luke will be attending SUNY Potsdam in the fall 2020 semester, where he will pursue a degree in Business Administration.
Emma French, daughter of Thomas and Carrie French of Potsdam, is a graduate of Potsdam High School with a grade point average of 94.65. While attending school, Emma participated in Speech & Debate, Artistic Congress, Drama Club, Jazz Band, and more. Emma was her Class President, a member of the National Honor Society, and spent many hours volunteering for charities in her community. Emma will attend Boston University come fall, which she will major in Communications with a focus on Film, Sound Engineering, and Screenwriting.
Cameron Tracy, son of Katie Jarvis of Chateaugay, graduated from Chateaugay Central School with a grade point average of 85.77. Cameron spent time volunteering for Biddy Basketball, and was a member of the Varsity Basketball team. His passion for the sport earned him the prestigious Betty Ahlfeld Memorial Award. Cameron will be attending North Country Community College in fall 2020, where he will enroll in the Environmental Studies program.
Emily Lantry is the daughter of Scott and Sharlene Lantry of Massena, and a graduate of Brasher Falls Central School. Emily concluded her high school education with a grade point average of 92.66. Emily's academic achievements have earned her the Bausch and Lomb Honorary Science Award, the Rensselaer Medal Award from the Rensselaer Polytechnic Institute, and placement in the National Honor Society. Emily will attend SUNY Cortland come fall 2020, where she will study Biological and Veterinary Science.
Grace Felix, daughter of Alice and Wade Felix of North Lawrence, graduated from Brasher Falls Central School with a grade point average of 95.53. In addition to working a part-time job, Grace volunteered with the Gabriel Project in Brasher Falls. Grace will be attending SUNY Plattsburgh in the fall, where she will pursue a degree in Nursing.
Page 13
Dawson Scharf is the son of Lisa Scharf of Malone. Dawson graduated from Franklin Academy with an 85.64 grade point average. Dawson was an avid volunteer for numerous community organizations, including the Adopt a Highway program and Habitat for Humanity. He was also a certified Lifeguard and All-Star Baseball player. Dawson will be attending Palm Beach Atlantic University in fall 2020, where he will major in Elementary Education.
Benjamin Schack-Sehlmeyer is the son of Amy and Kenneth Schack-Sehlmeyer of Malone. Benjamin graduated from Franklin Academy with a grade point average of 95.49. He was inducted into the National Honor Society for his academic achievements, and spent time volunteering for numerous club fundraisers throughout his high school career. Benjamin has been accepted to Clarkson University, with plans to study Civil Engineering come fall 2020.
Emily Collins, daughter of Kelly Snell of Parishville, completed her senior year at Parishville-Hopkinton Central School with a 94.04 grade point average. Emily was a member of the Select Choir, a participant in the school musical, and was the Section X Athlete of Distinction. Emily will be attending SUNY Potsdam in the fall 2020 semester, where she will study secondary education.
Erin Stickney, daughter of Ron and Terry Stickney of Norwood, is a graduate of Norwood-Norfolk Central School with a grade point average of 91. During her high school career, Erin volunteered with the National Honor Society for numerous community events, and was a member of the Norwood-Norfolk Key Club. Erin has been accepted to St. Lawrence University for the fall 2020 semester, where she will study Art Education.
Marissa Hawkins, daughter of Stacey Hawkins of Madrid, graduated from Madrid-Waddington Central School, bringing an end to her high school career with an 86.65 grade point average. Marissa has spent her time volunteering for the Lights on the River organization and playing for the Varsity Volleyball team. Marissa has been accepted to Keuka College for the fall 2020 semester.
Kai Vebber, son of Wendi Provost of Colton, completed his senior year at Colton-Pierrepont Central School with a 91.27 grade point average. During his high school career, Kai volunteered to help construct a local veteran's memorial, and his academic achievements placed him on the High Honor Roll. Kai will be attending SUNY College of Environmental Science and Forestry in the fall 2020 semester, where he will study Forest Resources Management.
Eli Russell is the son of John and Patty Russell of Brushton. Eli graduated from Brushton-Moira Central School with an 88.43 grade point average. Eli was part of the National Honor Society, and a member of the Class of 2020 Student Council. He was active in many sports, including Varsity Soccer for which he received the Sportsmanship Award for his fair play and integrity. Eli will be attending North Country Community College in fall 2020, where he will pursue a degree in Criminal Justice.
Congratulations Class of 2020
Page 14
You're in the Spotlight!
In support of local business members, SeaComm highlights small business owner stories in the quarterly business newsletter called "Your Bottom Line." Here are the recaps of the first and second quarters of 2020.
Commercial Press - Canton, New York
After working part-time at Commercial Press, David and Tracy Charleson bought the company in February 1990 and have recently celebrated their 30th year in business. When David and Tracy started, Commercial Press was located on Main Street in Canton. However, due to significant business growth, they have moved to their current location at 6589 US Route 11 in Canton, which offers more exposure and provides better space for equipment.
What started as "solely printing on paper," states David, "has expanded from client's requests." As Tracy explains, several clients would bring their promotional product requests to them where they were able to find solutions that aligned with the companies brand and style. Over the years, Commercial Press has added the capability to print large advertisements (including banners and posters), vehicle wraps, and acquired a screen printing press. In addition to printing and promotional products, they have recently started offering a new apparel product line which promotes local regions. This line of regional tee shirts and various products will soon be offered in an online shop. According to Dave; "It will be easier for those from the area, living out of town, who would like something from home."
When asked about how Commercial Press started a relationship with SeaComm, Dave reflects back on his friendship with Jerry Manor as his first point of contact within SeaComm. As members, Dave and Tracy both express how much they love working with SeaComm, especially the Canton branch. "The girls at the Canton Branch are awesome," adds Dave. "You have wonderful people on your staff. Barb [the Canton Branch Manager] is very accommodating." To place an order or to learn more about Commercial Press, give them a call at (315) 274-0028 or visit them online at CommercialPressInk.com.
Five Elements Living - Colton, New York
Shelby Connelly, owner of Five Elements Living and Apothecary Chocolates, has always had roots in the North Country. She started her private practice in 1998, and in 2015, Five Elements Living was born. Today, the business boasts a wide range of wellness services including: acupuncture, massage, an organic salon, sacred circle yoga, health and wellness classes, and is home to the informative En Route to the Alternative TV show.
The services provided at Five Elements are "complementary medicine, as they work well with western medicine," says Shelby. Her specializations in cancer care and addiction treatment have given her the opportunity to work alongside western medicine at both Claxton Hepburn Hospital and the Canton-Potsdam Hospital. During the pandemic, Shelby has remained open as a medical professional. She has taken all of the proper precautions plus utilizing masks, hand washing, and additional sterilizing of the rooms.
Another business that Shelby is passionate about is Apothecary Chocolates, which receives rave reviews from those who try her pieces. "They are not just pieces of chocolate, but they are a wellness piece that is very high quality, and organic," states Shelby. Apothecary Chocolates employs herbals ingredients, botanicals, and even locally sourced maple syrup. Five Elements also boasts a boutique inn that offers intimate luxury accommodations.
When asked about Shelby's experience with SeaComm, she adds, "SeaComm has made a huge difference in my business!" To make an appointment or to learn more, call (315) 262-2622 or visit them online at fiveelementsliving.com
Let us Spotlight your business!
We are proud of our business members and want to share your story! Contact Jerry Manor for more information: 800-764-0566 / jmanor@seacomm.org
Page 15
2020 Career Milestones
Sherry Thompson
Senior Vice President of Loan Operations & Risk Management - 30 years
Penny Eagles
Call Center Representative III - 25 years
Joanne Langdon
Branch Manager - 25 years
Jeff Reynolds
Financial Service Representative - 25 years
Sherry Magnanti
Senior Resolution Specialist - 20 years
*Due to the pandemic, not all employees with milestone anniversaries are pictured. See below for the complete list of SeaComm staff with milestone anniversaries in 2020!
*Not pictured: Amy Hartford, Assistant Vice President of Retail Operations - 15 yrs.; Terry Torrey, Branch Manager - 15 yrs.; Theresa Raleigh, Vice President of Human Resources - 15 yrs.; Michelle Patenaude, Vice President of Accounting - 15 yrs.; Tabitha Ladison, Payment Compromise & Fraud Specialist - 15 yrs.; Samantha Hollenbeck, Training Specialist - 10 yrs.; Elizabeth LeValley, Assistant Branch Manager - 10 yrs.; Sinduja Sitaraman, Financial Service Representative - 10 yrs.; Sarah Mitchell, Risk Manager - 5 yrs.; Megan Mouthorp, Mortgage Specialist - 5 yrs.; Nicole Niles, Member Business Loan Specialist - 5 yrs.; Mat Hastings, Financial Advisor - 5 yrs.; Philip Rubacha, Senior Teller - 5 yrs.; Megan Spoon, Assistant Branch Manager - 5 yrs.; Natacha Taylor, Resolution Specialist - 5 yrs.
---
Volunteer Recognition
Patricia Dodge
Board of Directors - 45 years
Wayne Duso
Board of Directors - 25 years
Myron Burns
Board of Directors - 15 years
Tom Hannan
Supervisory Committee - 10 years
Robert Santamoor
Board of Directors - 5 years
Congratulations to our staff and dedicated volunteers on their milestone anniversaries!
---
Congratulations!
Out of 4,075 entires, Melanie Cobb was the winner of our "Virtual Summer Olympics" social media sweepstakes!
She beat out the competition and won a $500 SeaComm Visa® Gift Card.
Make sure to "like" and follow us on social media to stay updated with credit union announcements, content and future chances to win!
Page 16
Brain Teaser Answer: The person was born in 2005 B.C.
SeaComm
30 Stearns St
Massena, NY 13662
SmartLine: (315) 769-5821 or 1 (866) 769-5821
Website/NetTeller™: www.seacomm.org
Locations
Headquarters
30 Stearns Street
Massena, NY 13662
(315) 764-0566
Fax: (315) 764-0152
Monday-Thursday 8am-5pm
Friday 8am-6pm
Saturday 9am-noon
Drive-up opens:
Mon-Fri. 7:30am; Sat. 8:30am
Potsdam Branch
6 Sisson Street
Potsdam, NY 13676
(315) 764-0566
Fax: (315) 265-1456
Monday-Thursday 8am-5pm
Friday 8am-6pm
Saturday 9am-noon
Drive-up opens:
Mon-Fri. 8am; Sat. 8:30am
Malone Branch
3349 Route 11
Malone, NY 12953
(315) 764-0566
Fax: (518) 483-7751
Monday-Thursday 8am-5pm
Friday 8am-6pm
Saturday 9am-noon
Drive-up opens:
Mon-Fri. 8am; Sat. 8:30am
Canton Branch
101 East Main Street
Canton, NY 13617
(315) 764-0566
Fax: (315) 379-9809
Monday-Thursday 8am-5pm
Friday 8am-6pm
Saturday 9am-noon
Drive-up opens:
Mon-Fri. 7:30am; Sat. 8:30am
Ogdensburg Branch
3001 Ford Street Extension
Ogdensburg, NY 13669
(315) 764-0566
Fax: (315) 394-0449
Monday-Thursday 8am-5pm
Friday 8am-6pm
Saturday Closed
Plattsburgh Branch
139 Smithfield Blvd
Plattsburgh, NY 12901
(315) 764-0566
Fax: (518) 324-0567
Monday-Thursday 8am-5pm
Friday 8am-6pm
Saturday 9am-noon
Drive-up opens:
Mon-Fri. 8am; Sat. 8:30am
South Burlington Branch
1680 Shelburne Road
South Burlington, VT 05403
(315) 764-0566
Fax: (802) 497-2569
Monday-Thursday 8am-5pm
Friday 8am-6pm
Saturday Closed
This publication does not constitute legal, accounting or other professional advice. Although it is intended to be accurate, neither the publisher nor any other party assumes liability for loss or damage due to reliance on this material.
©2020 SeaComm Federal Credit Union